What is a recession and how can it affect you?
The UK economy is struggling according to economists. But what is a recession, and what does it mean for your money?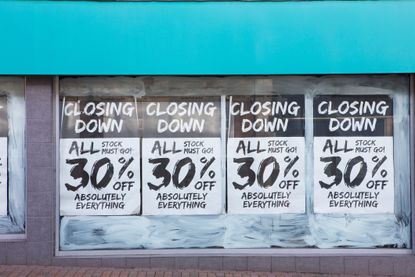 (Image credit: Daisy-Daisy / Getty images)
Look After My Bills Newsletter
Get the best money-saving tips, tricks and deals sent straight to your inbox every week. Make sense of your money in partnership with The Money Edit.
Thank you for signing up to The Money Edit. You will receive a verification email shortly.
There was a problem. Please refresh the page and try again.
There are reports the UK economy is in trouble, but what is a recession?
Recessions don't come around all that often. The last one was during the coronavirus pandemic, although it didn't last for long. The longest recession in recent history was after the financial crisis in 2008, and before that in 1990.
In the past 30 years to 2022, we've only had three recessions in the UK.
Here, we explain what a recession is and what it could mean for you.
What is a recession and why does it matter?
A recession is more of a technical term than anything else.
The Office for National Statistics (ONS) measures the size of the UK economy four times a year using a measure called Gross Domestic Product (GDP).
The data for these figures is collected at the end of each calendar quarter, that's the end of March, June, September and December (every three months).
These GDP figures are used by economists to determine the health of the economy. If GDP is lower than the quarter before, then it's assumed the economy is shrinking. If it's higher, then it's growing.
But, if GDP shrinks for two consecutive quarters, then economists define it as a recession.
Is a recession happening now?
Some economists believe a recession is happening now.
According to the latest ONS data, UK GDP fell by 0.2% in the three months to September.
Figures also show GDP fell 0.6% between August and September, although some of this decline is a direct result of the Queen's funeral when the economy ground to a halt during the national period of mourning.
Still, the Bank of England's (BoE) assessment of the economic situation is pretty bleak.
The central bank believes the UK could see a "recession for a prolonged period." It's forecasting the downturn could last for all of 2023 and into 2024.
In comparison, the last recession (in 2020) lasted just six months.
It's important to remember these are just forecasts.
The BoE thinks the economy will slide into a recession as it hikes interest rates to try and control inflation. Higher rates make borrowing more expensive and spending more attractive, meaning people are more likely to spend than save, if they can.
With less money changing hands in the economy, it's harder for businesses to grow, depressing economic activity.
Still, there are plenty of things that could change over the coming months.
Inflation has taken off due to higher energy prices as a result of the war in Ukraine. If this war reaches some form of conclusion, prices might drop and pull inflation back down. That would reduce the BoE's need to hike interest rates.
Moreover, Jeremey Hunt's budget on 17th November could have a positive (or negative) impact on economic growth.
Both of these scenarios could force the BoE to change its outlook.
What will a recession mean for me?
Recessions mean less money is moving around the economy. Business and consumers both reduce their spending due to uncertainty and this, in turn, leads to a decline in economic activity.
If you know your company is trying to cut costs, and jobs may be on the line, you're not going to go out and make a big purchase. But if consumers are spending less, businesses have to spend less as well on things like staff and investing in new facilities.
It's a bit of a catch-22 situation.
Just the talk of a recession can have an impact on hiring plans. As such, businesses may become less likely to hire new employees, raise wages or give promotions.
This is how a recession will hit most people. Graduates may be hit the worst. Those just entering the workforce are less likely to be able to get jobs when businesses aren't hiring much in the first place.
If you're worried about job security, building up your savings might be a good idea.
It's always sensible to keep at least three months' expenses in your bank account even if you're not worried about your job.
Cutting back on non-essentials might be a good idea, especially as inflation is pushing up the cost of almost everything right now.
Cutting costs and saving money is a straightforward way to build a financial cushion against disaster.
As Myron Jobson, Senior Personal Finance Analyst, interactive investor, explains: "Many households will want to try taking steps to shore up their finances. It's worth keeping a spreadsheet of your own spending habits so you can get a better idea of what eats most into your budget, and where you could cut back."
Making sure you're not borrowing at high rates of interest is another tip. Interest rates are going up and this will push up the cost of borrowing. If unemployment starts to go up, no one wants to be caught with a lot of high interest debt. Now could be the time to act.
Other recession-protection strategies include getting a better deal on your mobile bills, savings accounts and other expenses such as car or home insurance.
Unfortunately, those on pensions or benefits - a fixed income - are going to be the most impacted by all of this uncertainty.
Who will escape the recession?
A recession doesn't mean disaster for everyone. Some parts of the country will suffer more than others and some jobs may be safer than others.
The employment market is also already very strong, which may cushion the impact on jobs. As Alice Guy, Personal Finance Editor, interactive investor, notes:
"With a long recession looking increasingly likely, it's understandably a scary time for investors and consumers. But - it's important not to panic, as it's normal for the economy to go through periods of growth and recession. The recession is predicted to be long but fairly mild.
"It's also important to remember that unemployment is at its lowest rate for 50 years. Although unemployment could rise, it's still expected to be lower than the figures for 2010, and it's predicted to be nowhere near as high as the 70s and early 80s."
Related articles
Look After My Bills Newsletter
Get the best money-saving tips, tricks and deals sent straight to your inbox every week. Make sense of your money in partnership with The Money Edit.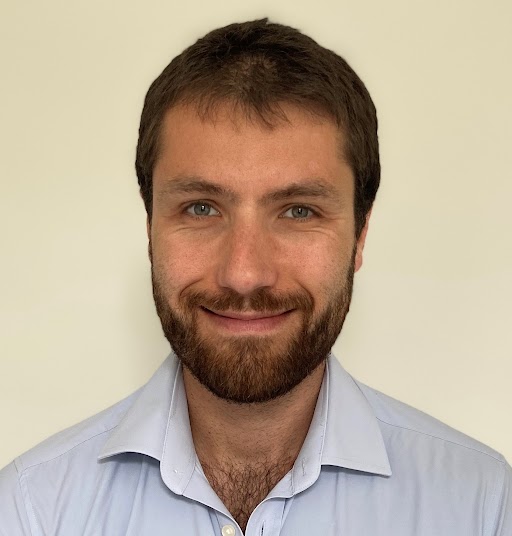 Deputy Digital Editor of MoneyWeek
Rupert is the Deputy Digital Editor of MoneyWeek. He has been an active investor since leaving school and has always been fascinated by the world of business and investing.
His style has been heavily influenced by US investors Warren Buffett and Philip Carret. He is always looking for high-quality growth opportunities trading at a reasonable price, preferring cash generative businesses with strong balance sheets over blue-sky growth stocks.
Rupert was a freelance financial journalist for 10 years before moving to MoneyWeek, writing for several UK and international publications aimed at a range of readers, from the first timer to experienced high net wealth individuals and fund managers. During this time he had developed a deep understanding of the financial markets and the factors that influence them.
He has written for the Motley Fool, Gurufocus and ValueWalk among others. Rupert has also founded and managed several businesses, including New York-based hedge fund newsletter, Hidden Value Stocks, written over 20 ebooks and appeared as an expert commentator on the BBC World Service.
He has achieved the CFA UK Certificate in Investment Management, Chartered Institute for Securities & Investment Investment Advice Diploma and Chartered Institute for Securities & Investment Private Client Investment Advice & Management (PCIAM) qualification.