Best travel credit cards
We round up the best travel credit cards to help you avoid hidden fees when you're spending abroad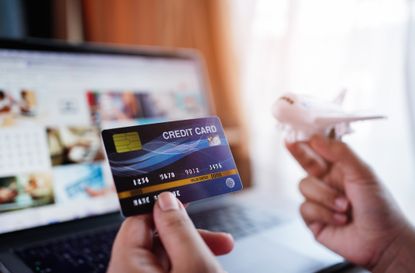 (Image credit: Getty images)
Using the best travel credit cards can save you money when travelling abroad. It's difficult enough to keep track of your budget on holiday, but if you're using a standard credit or debit card you'll have to pay foreign exchange charges too, which can be around 3% every time you buy something abroad.
If you're going abroad and want the convenience and protection that a credit card offers, make sure you take one that's traveller-friendly.
Travel credit cards are useful for paying for car hire or hotels where cash is not always accepted and are handy to have in case of emergencies.
But remember - the trick to using these cards is to always pay your bill in full and on time to avoid any interest charges.
Here's our pick of the best credit cards for travel. Before you apply for one, make sure you will be accepted for it using the eligibility checker (opens in new tab) at our sister site GoCompare (opens in new tab).
Best travel credit cards
Why you can trust The Money Edit Our expert reviewers spend hours testing and comparing products and services so you can choose the best for you. Find out more about how we test.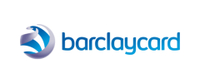 (opens in new tab)
Barclaycard Rewards Visa (opens in new tab)
This card is one of the best as you not only benefit from zero fees when you spend abroad, you also get 0.25% cashback on purchases, which is credited to your account annually (or sooner if you request it. Plus you can currently get four free Apple subscriptions for up to five months for new customers.
Be sure to pay off in full each month, or you will have to pay 22.9% interest.
You will also be charged if you use the card to make cash withdrawals.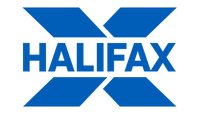 (opens in new tab)
Halifax Clarity Credit Card Mastercard (opens in new tab)
Halifax Clarity has no foreign transaction or cash withdrawal fees, but unlike Barclaycard, you do not benefit from the cashback incentive.
You will be charged Interest at 19.9% APR if you do not pay your bill in full.
When you pay in local currency or make cash withdrawals, your transaction will automatically convert using the Mastercard exchange rate on that day. And although Halifax does not charge for cash withdrawals abroad, it ms
The card is accepted in most countries.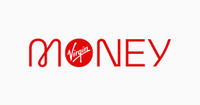 (opens in new tab)
Virgin Money Travel Credit Card Mastercard (opens in new tab)
Virgin Money charges no fees for overseas usage but if you withdraw cash at home or abroad you'll be charged a 3% fee each time.
However, there is an opportunity to spread the costs of your purchases, as Virgin gives you nine months to pay it back before interest of 21.9% APR kicks in.
But for cash withdrawals you'll pay interest straight away, so it's best avoided.
If you download the Virgin app and link your card you can earn cashback on purchases from retailers such as Café Nero, Mac and Matalan. You'll also get access to offers and discounts on Virgin Holidays, Virgin Media and the brand's experience days.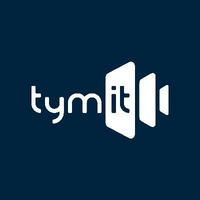 (opens in new tab)
Tymit Visa Credit Card (opens in new tab)
This credit card charges no fees for any foreign transactions and allows users to spread payments over three months interest free.
However, after three months, interest is charged at 21.9% APR.
You can have a physical credit card as well as a virtual one, which works like Apple Pay or G Pay. You can pick flexible payment plans for individual purchases. The three-month interest free period, however, is not automatically applied to your purchases. You must select the plan, or a different plan, in the app for each purchase.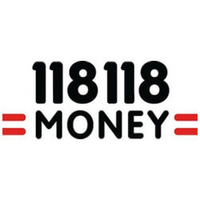 (opens in new tab)
118 118 Money Guaranteed Rate Card Mastercard (opens in new tab)
If you have a poor credit rating, the 118 118 Money card will consider anyone with a low credit score. But while you may not be charged a fee for using the card abroad, be sure to always pay off your bill in full or you will face a hefty interest rate of 34%.
You will also be charged if you use it to withdraw cash, so stick to using it for your purchases.
118 118 uses Mastercard's exchange rate.
How to apply for a travel credit card
Before you apply for a travel credit card, use the eligibility checker at our sister site GoCompare to see if you will be accepted. Whether or not you're accepted for a credit card will depend on your credit score. If you are rejected, it could dent your score and leave a black mark on your credit report.
Not sure what your score is? you can check it for free at any of the free main credit reference agencies at Experian (opens in new tab), Equifax (opens in new tab) or Transunion (opens in new tab).
What to look out for when using a credit card abroad
Always pay in the local currency. Don't let the retailer charge you in pounds as that lets them set the exchange rate which is unlikely to be in your favour. See our article - should you pay in Pounds or Euros when abroad, for more on why using the local currency is better.
Before you travel, it is a good idea to tell your credit card provider when you are going and what countries you will visit to avoid them blocking your card when you're abroad, as foreign transactions can sometimes be flagged as suspected fraud.
Always make sure to pay at least the minimum required payment by the due date to avoid hefty interest charges. It's handy to set up a direct debit so you don't forget. Missing a payment will trigger a missed payment fee and can also leave a mark on your credit report.
Credit cards charge high rates of interest. To avoid paying any interest, always pay your credit card balance in full by the payment due date.
Although some offer free cash withdrawals, the ATM provider may still charge you.
Most credit card providers either use Visa (opens in new tab) or Mastercard (opens in new tab)'s exchange rate. They add a small percentage uplift to the central bank's exchange rate. Some providers add another markup on top so read the small print before signing up.
Exchange rates change daily. The rate applied to your purchase will be the one on the day your transaction is processed by Visa or Mastercard, not the day you used your card.
Samantha Partington is a freelance personal finance journalist specialising in mortgages and the property market. Over the past nine years, Samantha has worked for the Daily Mail, trade website Mortgage Solutions and business title Property Week. She regularly writes for national newspaper money pages, such as Money Mail and Sun Money. She also supports property tech firms with content writing.