Best prepaid travel cards
How to give your holiday spending money a boost with the best prepaid travel cards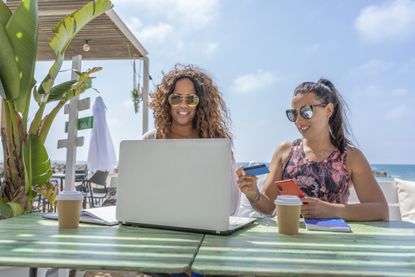 (Image credit: getty images)
Prepaid travel cards are not only a great alternative to carrying wads of cash, they also give you competitive exchange rates, meaning you can make the most of your spending money and stick to your holiday budget.
Prepaid travel cards allow you to use your debit card or a bank transfer to add money to it, which can then be used to spend in whichever currency you want. You can usually manage these accounts via your phone on app, which means you can top-up your spending money whenever you want with ease.
There are three types of cards available:
A sterling card loaded with British pounds which are automatically converted into local currency at the time of your transaction abroad.
A single currency card that you load in advance with the local currency of your holiday destination (which means you can lock in an exchange rate)
A multi-currency card which allows you to have digital wallets full of different currencies.
The cards are backed by either Visa or Mastercard and can be used in most of the places where debit and credit cards are accepted.
Here are our top picks of the best prepaid travel cards. And if you want to know more about how these cards work, then we explain that further below.
THE BEST PREPAID CARDS FOR TRAVEL
Why you can trust The Money Edit Our experts spend hours analysing and reviewing products and services to help you find what's best for you. Find out more about how we analyse.

Revolut standard is free, but you do have to pay £5 for a physical card to be sent to you. Alternatively, its virtual card is free which you can use on Apple or Google Pay. A standard card includes the following:
Payments made abroad are fee-free up to £1,000 a month. After that a 0.5% fee applies.
It uses the real exchange rate for most currencies between Monday to Friday, meaning you get the best possible rate when you spend.
You can buy and hold currency (great if you want to lock in a good rate) or keep as sterling in your Revolut account
When abroad at the weekends, if sterling is being automatically converted at the till you'll be charged a 1% fee for common currencies and 2% for rarer currencies
First five ATM withdrawals abroad are free or your first £200 in withdrawals per rolling month, whichever happens first. After that it's 2% charge per withdrawal, with a minimum charge of £1.
The card is operated through an app which offers budgeting features such as a suggested daily spending limit.
Stores more than 30 currencies.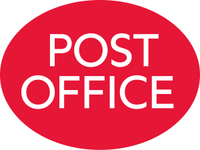 The Post Office travel card is free, and you get the following:
No charges when spending abroad
ATM fees are charged on every cash withdrawal. The amount differs for each country and ATM provider
No charge to order the card, which can be ordered online
Post Office adds its own commission to the exchange rate which varies between currencies
You can store 23 currencies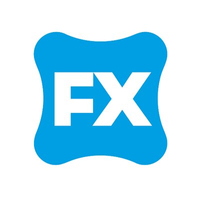 This card is free. Here;s what you get (and what to look out for):
Fee-free spending on the card. ATMs withdrawals abroad are also free, but beware that ATM providers may charge their own fee for using the machine. UK cash withdrawals are also charged at £1.50.
A fee of 1.8% is added to the interbank rate when you exchange up to £1,000. A fee of 1.2% is added for amounts up to £4,000 and 1% for exchanges of more than £4,000.
You can choose from 60 currencies
What to look out for:
If there's been no card activity for 12 months, a £2 monthly fee is charged - so make sure you cancel it if you do not intend to use it within 12 months of each trip
Replacing your card costs £6
Maximum of 10 spends on the card per day/three ATM withdrawals a day.

Is free to get and includes the following perks:
No charge for using your card overseas
Uses the Mastercard exchange rate to give you the best possible price
No charge for loading foreign currency onto your card, but there is a 2% charge for loading sterling.
Free overseas ATM usage, but you'll pay £1.50 for UK ATM withdrawals.
What to look out for:
If there's not enough currency loaded on, you'll be charged a 5.75% fee to convert sterling on your card
No charge for loading foreign currency onto your card, but you will pay a 2% charge for loading sterling.
Monthly inactivity charge of £2 if the card isn't used for 12 months.
It only has 10 currencies available - far fewer than some of the other cards.
The prepaid travel cards mentioned above do not require you to open a bank account. they do not offer banking services and you can only spend on them what you load onto it.
Pros of getting a prepaid travel card
Exchange rates offered by card providers either match the interbank rate or charge less commission than banks or the bureaus at the airport meaning your money will go further.
By buying currency in advance, leading up to your holiday, you're locking in the exchange rate on that day. If the exchange rate becomes less favourable while you're on holiday it won't affect you. But you won't benefit if the exchange rate improves.
They are also a great way to avoid charges made by banks when you use your debit or credit card abroad; many banks charge around 3% for transactions, which would add £3 to every £100 you spend. This can really add up.
Losing a prepaid card or having it stolen isn't as costly as losing cash. In most cases you can either freeze or cancel the card sign you app instantly. If for some reason this is not possible, let the card provider know as soon as possible so they can block the card and prevent contactless payments.
Pre-paid cards are also handy budgeting tools because you can only spend what you've put in your account.
Although pre-paid cards claim to be accepted anywhere Visa or Mastercard are, there are some exceptions. You might have difficulty using them to pay for your hotel, car hire, in petrol stations or at toll booths, so it is still a good idea to have some cash.
How to get a pre-paid travel card
You can apply for a travel prepaid card online, although the Post Office will also let you set up an account in a branch for its cards. You don't need a bank account and you won't be credit checked either.
You need to be aged 18 or over and may need to provide valid identification such as a passport or driving licence.
Your card will arrive in the post. Some providers also offer a digital card which is available on the day you set the account up so you can use it immediately (great if your trip is in the next day or so).
Download the provider's app to your phone to purchase and manage your currency.
Look After My Bills Newsletter
Get the best money-saving tips, tricks and deals sent straight to your inbox every week. Make sense of your money in partnership with The Money Edit.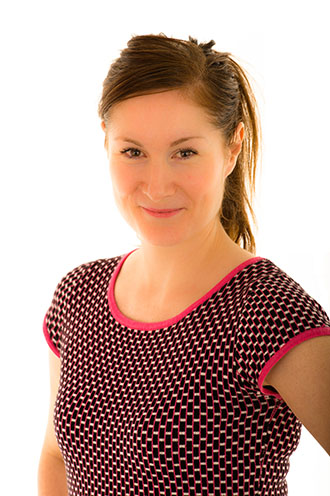 Samantha Partington is a freelance personal finance journalist specialising in mortgages and the property market. Over the past nine years, Samantha has worked for the Daily Mail, trade website Mortgage Solutions and business title Property Week. She regularly writes for national newspaper money pages, such as Money Mail and Sun Money. She also supports property tech firms with content writing.