Train ticket prices to rise by 5.9% this week- how much will you be paying?
Find out how much your commute will be from 5 March as train ticket prices will rise by 5.9% and how you can cut costs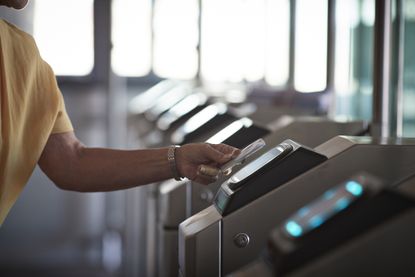 (Image credit: Getty images)
Train ticket prices will rise by 5.9% from this week in England and Wales. How will this affect your commute and outgoings?
There has been an uproar over rising rail fares for some time now with regular train strikes disrupting journeys and calls for return train tickets to be scrapped, potentially costing you more to get around.
To add to that, from Friday 5 March train ticket prices will rise by 5.9%. Here's everything you need to know.
Rising train ticket prices
How much will train tickets rise by?
Usually the percentage increase for train prices is based on July's retail prices index (RPI) measure of inflation and for July 2022 this was at 12.3%.
The good news is train prices will not be going up 12.3% as the Department for Transport (DfT) has capped the rise for 2023 at 5.9%.
But different types of journeys will affect the price. For example, unregulated journeys are set by the train companies, and The Rail Delivery Group has confirmed it expects to increase the price of its unregulated fares by 5.9% from 5 March.
Unregulated fares include the following types of tickets:
First-class tickets
Advance ticket
Anytime ticket
Off-peak day ticket
Season tickets, anytime day tickets, off-peak or super off-peak are all regulated tickets.
It's also been confirmed that London tube and bus fares across Transport for London (TfL) will also rise by an average of 5.9%
How to cut the cost of your commute
Commuting via train can get pricey, especially if you're doing it daily. Here are some ways you can cut the cost of your journey.
Buy a railcard. Railcards cut a third off your train ticket price, so it might be worth you buying a railcard online (opens in new tab). For example, a £50 ticket with a railcard cost you around £33. You get a 16-25, 26-30 or a senior railcard and they tend to cost around £30 for a year. Depending on which railcard you get you might also be able to get £70 for three years which would out to be £23.33 per year.
Get a season ticket (if you travel a lot). If you're a regular commuter on the train, it's worth considering an annual season ticket. Use National Rail's Season Ticket calculator (opens in new tab) which will help you work out how much it will cost you and if it's worth it depending on how many days you travel a week or month.
Book in advance to bag cheaper tickets. If you book 12 or more weeks in advance, you can get cheaper tickets. These tend to go quickly so it's a good idea to keep an eye on the journey you want in advance and get booking.
Is the train your cheapest travel option? If you're traveling far, let's say London to Edinburgh or Manchester to Exeter, check if it's cheaper to travel by plane rather than train. You might be surprised at the savings you could make.
Related articles
Vaishali graduated in journalism from Leeds University. She has gained experience writing local stories around Leeds and Leicester, which includes writing for a university publication and Leicester Mercury.
She has also done some marketing and copywriting for businesses.
When she is not writing about personal finance, Vaishali likes to travel and she's a foodie.