The Sun £9.50 holidays: how to claim and are they worth it?
Everything you need to know before booking a holiday from The Sun, and if you're really bagging a bargain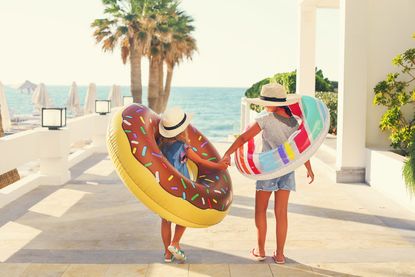 (Image credit: Getty images)
Holidays from £9.50? The Sun newspaper offers readers holidays around the UK and Europe from the low cost of £9.50, are they any good?
If you're asking how to book a cheap holiday or how to search for a cheap hotel, the parks on offer in The Sun take away that hassle, but it's not as simple to claim.
We tell you how to claim your tickets, the other costs you need to factor in and if it's worth the hassle.
The Sun £9.50 holidays
How does the pricing work?
£9.50 is the basic price per person, but this price per person only applies if there is a minimum of four people on the booking. So, in total, you will be paying a minimum of £38.
So, if only two people are travelling, they will end up paying double £9.50vas you always need to pay the price of four people on a booking.
Also note, not every park costs £9.50. A lot of them are ranging their basic price per person from £9.50 to £59.50. The parks offer two price bands, Band A being the cheaper option and Band B being the pricier one.
The park and dates you pick will affect how much you pay. To bag a bargain it's worth looking at off-peak travel dates.
Collecting tokens
From The Sun newspaper you need to collect 10 different tokens or codewords from 10 different days' papers, and you will only find the tokens until the cut-off date on Tuesday 31 January.
The Sun paper costs:
80p on weekdays
£1.10 on Saturdays
£1.40 on Sundays
So the cheapest way to do it is if you start collecting your tokens at the latest on Tuesday 18 January, which means you can buy all tokens in the weekday papers, costing you £8 in total.
If you don't have the luxury of time on your side, then the latest you can start collecting tokens is Sunday 22 January and the 10 papers in total will cost you £10.90.
Booking
Once you've collected all 10 tokens, you have the option to book online from 16 January using the unique codes on the tokens, or you can print a booking form, fill it out and post it.
It's not as simple as choosing and getting the holiday you want. You have to put down four different dates and four different parks you want to visit.
It is a quicker process to book online, as once you select your chosen parks and dates, you are immediately told if they're available.
Whereas if you post your submission, there's a chance your application can come back unsuccessful and you get issued a refund- so all that hard work down the drain. The Sun says those unsuccessful will be notified by 22 February.
Once you have all 10 tokens, try to submit your application straight away (online being the easier and quicker option) and pay with your debit/ credit card. There is a £3 fee per booking.
If you choose to post your application, you can send it to: UK Holidays in The Sun, PO Box 1811, Colchester, CO2 8LF.
Choose a park
With a choice of over 170 parks to choose from in the UK and in Europe, there's plenty to browse through for your four options.
You can find the full list of parks on The Sun website, and some destinations include Cornwall, Devon, Wales, France, Spain and Italy.
A couple of tips before selecting your top four:
Check if the park location is convenient to get to and has easy means of transport around.
Look at TripAdvisor for reviews and ratings.
It's always nice to know what's around the resort such as shops or even a beach, so you have the option to venture out one day if you want to.
If you're taking kids, check what age range the park is suitable for.
If you are an all-adult party, it's up to the park if they accept your booking and they will not accept bookings where everyone is under the age of 21 years.
Choosing your dates
All holidays are valid for bookings between February 2023 and November 2023, with weekend breaks consisting of three nights and weekday holidays consisting of four nights.
Other costs to factor in
Remember, The Sun booking only covers accommodation. Here are some other bits you need to factor in before you jet off.
Travel
You need to factor in how you're going to get to the park. If you've picked a staycation, are you going to drive or get the train and how much will this cost both ways?
If you're going to the likes of France, Italy or Spain, you're going to be on the hunt for cheap flights. It's a good idea to check these before you lock in a date and park, as flight costs can get pricey if you're booking at peak travel times like half terms in Easter or summer.
For some destinations like Scotland or Wales, it's worth checking if it's cheaper to get there by train or plane.
Food
You can pay extra to have food covered for your stay on a half-board basis, costing up to £17.50 per adult, per day and £8.75 per child, per day. This means your breakfast and dinner will be covered by that price.
Or you can opt for self-catering if you park you have chosen has these facilities.
Entertainment
Some parks charge if you want access to entertainment which can cost around £12.75 per person, per break. The good thing is, it's a one-off cost per person if you did opt for it.
Bed linens and blankets
This one might or might not come as a surprise. Out of the parks on offer, 67 of them do not offer bed linens and blankets.
To save costs, it's better to take your own. If that isn't an option, check if your chosen park lets you hire over your stay. According to MoneySavingExpert, previous customers have paid £10 to £17 for single bed linen and £15 to £24 for double bed linen (this is only a rough guide of costs).
Are Sun holidays worth it?
By this point, you have probably gathered that a holiday isn't going to cost you just £9.50, with all the other costs to consider and paying for at least four bookings as a minimum.
Saying that the parks are at a good discounted rate. Here's how much some of the parks would usually cost if you booked on a holiday booking website, compared to if you booked through The Sun paper.
Swipe to scroll horizontally
| PARK | Price per person (The Sun) | Price per person (Elsewhere) | Your saving per person |
| --- | --- | --- | --- |
| Central France - Pomport Beach Park | £29.50 (for 4 nights) | £94.80 (for 3 nights) | £65.30 |
| Devon- Golden Coast | £29.50 (if you travel on 19 May, 3 nights) | £43.57 (cheapest accommodation option) | £14.07 |
You do bag a saving when it comes to accommodation which you probably won't be able to find elsewhere, so it's worth a go.
And you can make it an ever cheaper break if you go on the lookout for cheap travel.
A tip when booking- if you see a park you like, look under the 'charges' info as some give free entertainment passes or free blankets if you are travelling between a certain time.
As a little checklist, here are most of the costs we've gone through that you need to factor in:
Accommodation (booking through The Sun with a minimum cost of four people)
Travel
Food
Entertainment
Booking fee
Cost of buying the newspapers
Homeware such as bed linens (depending on the park you book)
Any extra spending money you want to take
Travel insurance (if travelling abroad)
Look After My Bills Newsletter
Get the best money-saving tips, tricks and deals sent straight to your inbox every week. Make sense of your money in partnership with The Money Edit.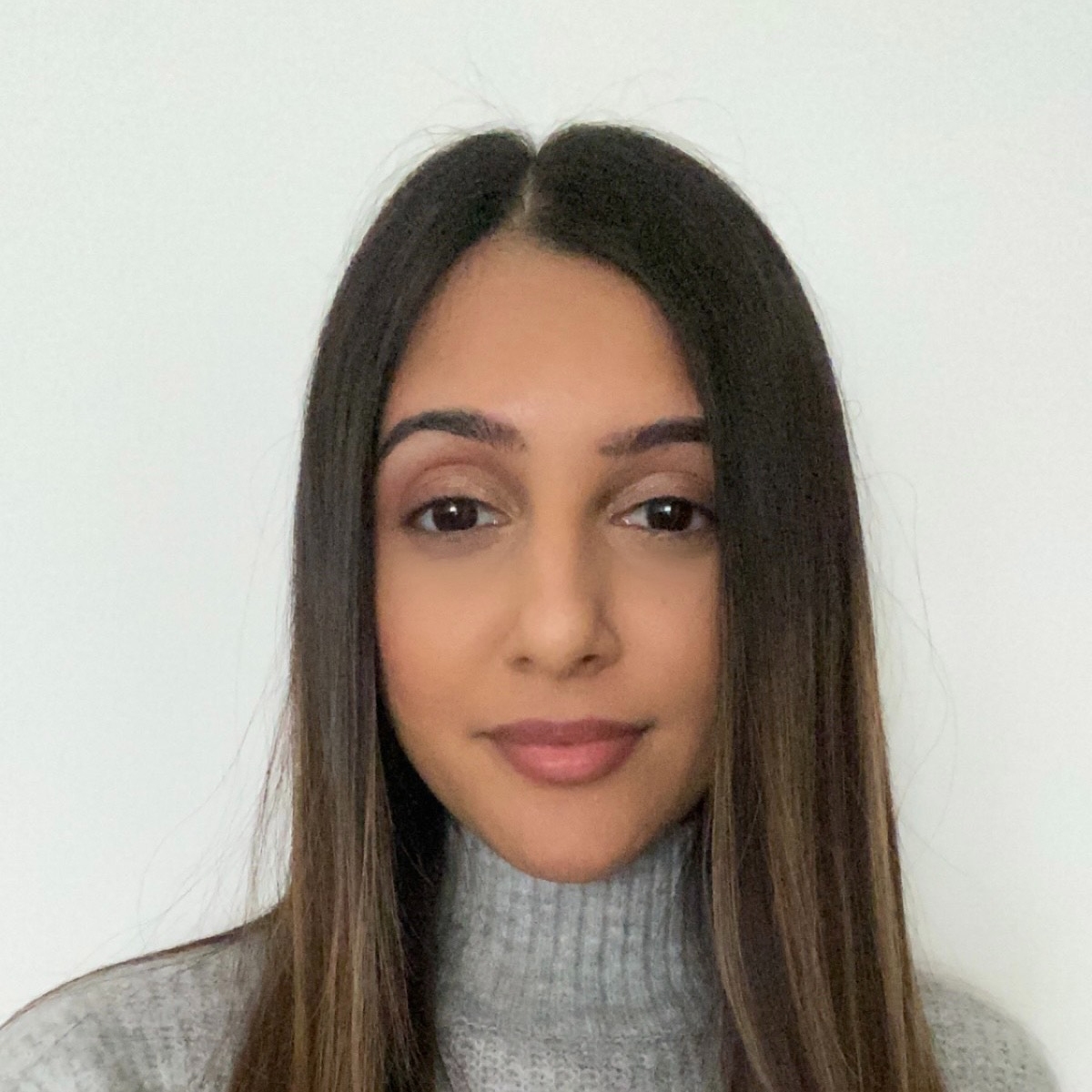 Vaishali graduated in journalism from Leeds University. She has gained experience writing local stories around Leeds and Leicester, which includes writing for a university publication and Leicester Mercury.
She has also done some marketing and copywriting for businesses.
When she is not writing about personal finance, Vaishali likes to travel and she's a foodie.