The Ryanair "Dynamic Currency" rip-off almost caught me, here's how to avoid it
Budget airline Ryanair automatically opts passengers who book flights from abroad to the UK into poor currency rates. It almost caught me out - here's what you need to know to avoid getting stung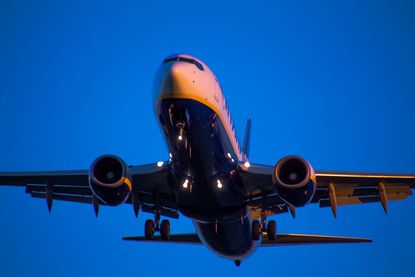 (Image credit: Getty images)
Look After My Bills Newsletter
Get the best money-saving tips, tricks and deals sent straight to your inbox every week. Make sense of your money in partnership with The Money Edit.
Thank you for signing up to The Money Edit. You will receive a verification email shortly.
There was a problem. Please refresh the page and try again.
Budget airline Ryanair inflated the cost of my flight with its "Dynamic Currency" rip-off, and it almost caught me - here's how you can spot and avoid it.
You'll be familiar with the process of booking a budget flight: which bags do I want to add, do I want to pay for a seat, do I want to pay for toilet roll (joking), do I want extra insurance, do I want a hire car, and so on.
On the final "checkout" page I double-checked the details. And that's when the price, which had been in euros up until this point, suddenly converted into pounds.
My flight had gone from 133.89 euros to £125.52. Without even checking the current exchange rate, I knew it didn't sound great.
Here's what happened next, and how you can avoid the Ryanair currency conversion rip-off.
Ryanair "Dynamic Currency" rip-off
Ryanair calls this exchange rate "Dynamic Currency" and tells passengers it's a "guaranteed exchange rate".
I spotted a box titled "More information" and clicked on it. You can then un-tick a box to opt out of Dynamic Currency. I un-ticked it, and a warning popped up saying the currency would be converted by my "payment service provider" instead, and the rate from my bank was "not guaranteed and is subject to daily fluctuations, which could result in a significantly different cost".
It's quite a lot of small text to get your head around right at the end of the booking process.
I had no idea what my bank would charge me if I un-ticked the box. It could be a worse rate than Ryanair's guaranteed rate, I suppose. I quickly "Googled" Ryanair Dynamic Currency, and the search results flashed up headlines about a "rip off exchange rate" and "hidden costs". I un-ticked the box, ignored Ryanair's warning, and paid for my flight.
The next day I checked my statement. Phew! I was charged £118.21 for my Palma flight, meaning I'd saved £7.31 by un-ticking the box.
I didn't get caught by Ryanair's poor exchange rate. But this was just a cheap single flight for one person, if a whole family was booking return flights, they could easily fork out an extra £50 by not un-ticking the box.
How does Ryanair's Dynamic Currency work?
If you book a flight from abroad to the UK, Ryanair displays the price of your ticket in the currency of the departure airport. This is standard among most airlines.
So if you're buying a flight from Spain or Greece, for example, back to the UK, the fare is shown in euros.
But Ryanair switches the price into pounds at the end of the booking process. And the exchange rate it uses - dubbed "Dynamic Currency" - is rubbish.
Passengers must manually opt-out if they don't want to accept the rate.
Many will be unaware of this: some won't have noticed the fare is now shown in pounds, while others won't spot the section titled "more information", the small print mentioning the exchange rate and the option to un-tick the box.
How bad is Ryanair's exchange rate?
According to calculations by money transfer firm Wise, Ryanair appears to be charging a markup of around 6.5% on its guaranteed exchange rate.
This means passengers pay above the market rate, with the airline pocketing the difference.
Nilan Peiris, chief product officer at Wise, told The Money Edit that dynamic currency conversion was a "con". He explained: "Ryanair is not giving you the real exchange rate but instead a bad exchange rate, which includes a markup. You should always compare the rate given by any provider on Google or Reuters to figure out the extra charge."
A Which? investigation previously looked at 10 Ryanair flights and found passengers would have paid more if they had used the airline's guaranteed exchange rate compared to opting out and paying in euros and letting their bank or card provider do the currency exchange.
Holidaymakers have also called out the rip-off rate on social media:
In case anyone doesn't know, the #Ryanair guaranteed exchange rate is a gigantic scam. Always untick the box.July 3, 2022
See more
What's the cheapest way to pay for Ryanair flights?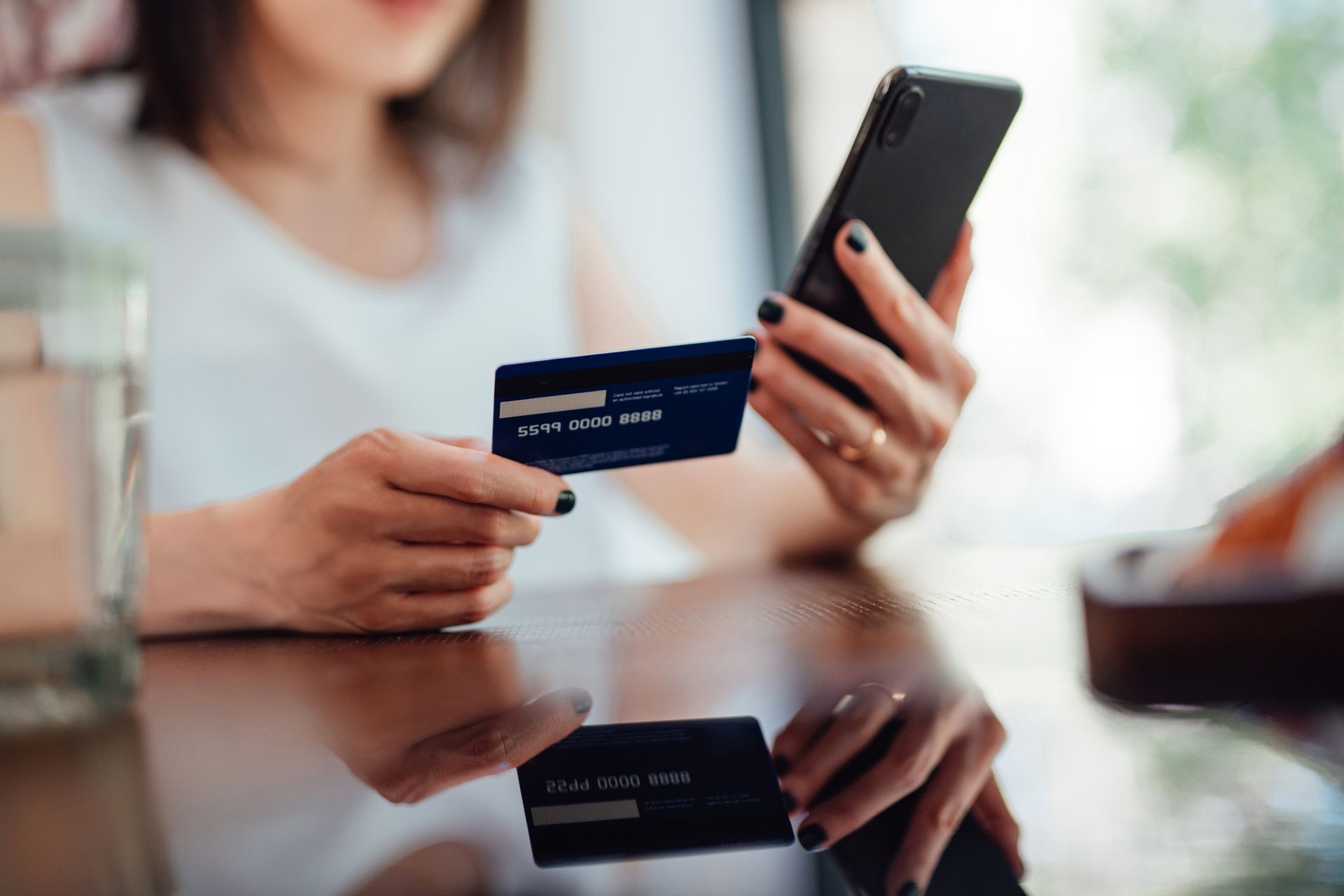 While letting your debit or credit card provider convert the currency into pounds should be cheaper than accepting Ryanair's exchange rate, some cards will give you a better deal than others.
Check out our round-up of the best travel credit cards and best-prepaid travel cards that you can use to pay for items online in foreign currency - such as Ryanair flights departing from a non-UK airport - and also take with you to use on holiday.
The best cards charge zero fees and offer a competitive exchange rate. I used my Nationwide FlexPlus Account debit card to pay for my flight from Palma to London. There was no fee, and the building society used the Visa exchange rate, which undercut Ryanair's guaranteed one.
For example, if I'd had Nationwide's FlexAccount debit card, I would have been hit with a 2.99% fee for the transaction amount.
The top travel debit cards include Chase (zero fees on spending or cash withdrawals plus 1% cashback), Starling and Virgin Money (no fees on either card for spending or ATM withdrawals).
The best travel credit cards include Barclaycard Rewards (fee-free and 0.25% cashback) and Halifax Clarity (fee-free).
What does Ryanair say?
The airline mentions its guaranteed exchange rate in its terms and conditions. It reads: "We guarantee the currency exchange rate for your payment at the time you book your ticket.
"This exchange rate will not change. If you do not accept our currency exchange rate you may be affected by any increase in exchange rates between the time you make your booking and the time your card provider converts the currency. This is because the currency is usually converted a number of days after the date the booking is made."
The Money Edit asked Ryanair about its policy. It declined to comment on any markup, saying: "All Ryanair's fees are charged in the currency of the departure airport regardless of the nationality of our customers. We do not alter our fares or fees to reflect exchange rate movements."
Look After My Bills Newsletter
Get the best money-saving tips, tricks and deals sent straight to your inbox every week. Make sense of your money in partnership with The Money Edit.
Ruth Emery is contributing editor at The Money Edit. Ruth is passionate about helping people feel more confident about their finances. She was previously editor of Times Money Mentor, and prior to that was deputy Money editor at The Sunday Times. A multi-award winning journalist, Ruth started her career on a pensions magazine at the FT Group, and has also worked at Money Observer and Money Advice Service. Outside of work, she is a mum to two young children, a magistrate and an NHS volunteer.