15 great value and free family days out to enjoy over half-term
Keep the kids busy for less - our guide to free days out and cheap entertainment that won't break the bank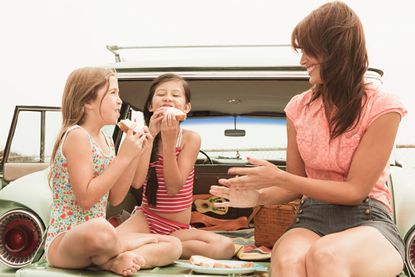 (Image credit: Getty)
Look After My Bills Newsletter
Get the best money-saving tips, tricks and deals sent straight to your inbox every week. Make sense of your money in partnership with The Money Edit.
Thank you for signing up to The Money Edit. You will receive a verification email shortly.
There was a problem. Please refresh the page and try again.
Keeping the kids busy over the half-term holiday can be costly. Here are some easy ways to get free tickets for days out and find cheap entertainment that won't break the bank.
The May half-term is a chance to get out and take advantage of longer days and better weather (hopefully!), but packing in a few day trips can prove expensive.
If you're struggling to find cheap entertainment for children of different ages, we've found 15 ways to enjoy free or cheap days out so you should still have enough in your purse for a round of ice creams.
1. Free theme park tickets
If you're planning to visit one of the UK's big theme parks like Alton Towers or Thorpe Park, you could pay more than £270 for a family of four to get through the gate, but there are several ways to save.
You can still swap Tesco Clubcard vouchers for triple their value when exchanging them for theme park tickets at places including Alton Towers, Chessington, Thorpe Park, Legoland and Drayton Manor. And even if you're not planning to go there until the summer, it's worth swapping them before 14 June to get triple value plus a year to use your tickets.
Pre-booking tickets in advance, rather than paying at the gate, can save nearly 50% at Alton Towers with advance prices from £36 compared with a gate price which starts from £68.
There are also half-price ticket deals with promotional packs of Carex hand wash. Look out for the special packs – typically the 500ml size that costs around £1.80.
Codes on these mean you can get one half-price ticket to either Alton Towers or Chessington World of Adventures, when you purchase a full-price ticket. This promotion also applies to trips to Sea Life Centres.
To activate the deal you'll need to book tickets through the Carex website. Vouchers are valid until 31 May 2024.
2. Hop on a bus for £2
The government's £2 bus fare cap has been extended until 31 October – which means cheap tickets on bus trips outside London.
Over 130 bus and coach companies are taking part and you can find a full list of all the companies and where they operate on the government website.
The average bus fare is £2.80 in rural areas and can be around £5 in some areas, so these discounted bus tickets make for cheap trips out and can save on petrol and car parking charges if you're going out for the day. Older family members can use their free bus pass to save money too.
And hopping on the bus saves worrying about train strikes – with some dates planned for half-term week.
3. Free Disney Plus movies
We're not suggesting you park your kids in front of the TV for the whole of half-term, but it could be worth signing up for a free subscription to Disney Plus so they can watch movies indoors if the weather's wet.
There's different ways to get this, but the one-year deal is worth up to £100 for new and existing Samsung Galaxy customers, although you can also get a free subscription with some bank accounts or by exchanging Tesco Clubcard vouchers.
4. Visit a lifeboat station
Most RNLI lifeboat stations open their doors for free visits at weekends and during school holidays – and in some cases, they do this all year round.
There are over 200 lifeboat stations around the coast of the UK and Ireland, so plenty to visit – especially if you live nearby or are visiting family or friends in the area.
For example:
Bembridge lifeboat station on the Isle of Wight opens every day from 11am – 4pm during school holidays (as well as some other times of the year).
Cromer lifeboat station on the Norfolk coast opens from 9am – 4.30pm on weekdays, 11am – 3pm on Saturdays and 9am – 1pm on Sundays.
And if the kids want to spend their pocket money in the gift shop, it's money well spent as you're supporting an amazing cause.
5. Free city tour
This is a free way to learn more about your own city or take a tour of a new one.
Sandemans run free walking tours in cities around the world including Edinburgh, Liverpool, Dublin and London within the UK.
All tour guides live and work in the city that they are showing you around, and you'll usually get a two to three hour tour for free, although tips are welcome.
You'll need to book as these tours are popular and go fast. The company also runs other tours that you'll need to pay for, so just make sure you book the free one.
6. Free tickets for TV shows
TV companies often give away free tickets for shows that need a lively audience.
As well as a free night out, this can be a great way to see behind the scenes of your favourite show, but do get there early as outlets tend to send out far more tickets than available seats, in case people don't turn up as they don't want empty spaces.
For BBC shows, you can look on the website to see what's on and sign up for the mailing list. Shows like Britain's Got Talent & Ant & Dec's Saturday Night Takeaway are advertised on the Applause Store.
7. Free and cheap cinema tickets
There's lots of ways to get cheap cinema tickets.
Cinema chains including Cineworld and Vue run special discounted screenings for kids during school holidays and on weekend mornings with tickets from £2.49. Kids need to be accompanied by an adult, who also pays the reduced price.
Check your local cinema for details as these screenings may not be available at every location.
You can also get '2 for 1' cinema tickets every Tuesday or Wednesday with the Meerkat Movie deal if you've bought a qualifying product from Comparethemarket.com. This could be something as inexpensive as a one-night UK travel policy, which could cost just around £2 but open the door for a year's worth of discounted cinema tickets.
8. Go to a museum
Enjoy a family day out at one of the many free museums across the UK.
If you're in London you can take your pick – the Natural History Museum, Science Museum and British Museum are always popular.
Remember, although entry is free, you may still need to book tickets in advance and some exhibitions will have a separate entry fee.
The National Museum of Scotland, in Edinburgh, is always worth a visit, along with the Imperial War Museum North in Manchester. And in Wales, as well as the National Museum in Cardiff, you could even give your children a lesson in coal mining at the Big Pit National Coal Museum in Blaenavon.
9. Free tennis coaching
With this activity, you don't need your own equipment as everything is usually provided – from rackets to balls.
Put your postcode into the LTA Big Tennis weekend website to find your nearest free events and details on how to book a place.
Events are held in parks, tennis clubs and community centres with plenty from May onwards including free coaching, games and competitions.
10. Free nature trails
The suggestion of 'going for a walk' may not exactly get cheers of enthusiasm from your kids (depending on their ages), but if you find something to do along the way, they may end up enjoying it.
The Woodland Trust is a conservation charity with 1,000 areas of woodland across the UK. Many of these have both long and short trails to follow. You can find your nearest Trust using the 'find woods' postcode tool.
At Heartwood Forest near Sandridge in Hertfordshire, you can follow the Magical Meander trail to see the woodland characters. This is a 1.5-mile trail that takes about one hour.
11. Visit your local library
Many local libraries run a number of fun, organised activities for children during school holidays. And even if they don't, popping along is a good excuse to get the kids out of the house, use the free WiFi and borrow some books for free.
There may be different services depending on where you live. Libraries Unlimited runs many library services across Devon, including mobile libraries. They often have a range of free events.
12. Free days out on the train
Take the train to get free "2-for-1" tickets on days out to places like Sea Life Brighton, or the Blackpool Tower Dungeon.
In order to claim your 2-for-1 ticket, all you do is choose your attraction on the website, download a voucher, and when you buy one full-price admission ticket, you can get another for free by showing your train ticket.
And if you are planning a picnic, make sure you stock up before you go at the cheapest supermarket for snacks, or make your own.
13. Treat the kids to a free lunch
If you've got a birthday in the family over half-term, signing up to your favourite restaurant can mean you can eat for free on your birthday as lots of places offer birthday freebies and discounts.
However in most cases, everyone else in the group will need to buy a meal too or there may be a minimum spend.
If you're a Tesco shopper you can exchange Clubcard vouchers for restaurant vouchers so you can eat out at places including Pizza Express, Zizzi and Bella Italia.
It means a free family lunch out – though vouchers may not cover drinks, and if you're going over busy times you may need to book ahead.
In most cases, you can't "double discount", so you can't usually expect to use Tesco vouchers as well as any other 2-for-1 deals or discounts you may have.
It's worth stockpiling some of these now, because if you swap them before 14 June, not only will you get triple value, but you'll get a year to use them.
14. Free city views
You may get the highest view across London from the Shard but with tickets costing from £28 up to £37, a day trip could cost well over £100 for a family of four.
However you can get amazing panoramic views over the city from the stunning and free Sky Garden. It's London's highest public garden and totally free to visit with both an observation deck and open air terrace. The entrance is hidden away at 20 Fenchurch Street in the heart of the City and it's open from 10am – 6pm on weekdays and 11am – 9pm at weekends.
It's best to book in advance as there may be limited walk-in availability on the day, and you can book up to three weeks in advance with tickets released every Monday.
15. Open farm Sunday
Depending on the dates of your child's school half-term, this one may fall a week later, but it still makes for a great free and fun family day out.
LEAF Open Farm Sunday takes place each year and this year it's on Sunday 11 June. Farms open their gates for free to showcase British farming and there's plenty of opportunity to see the animals including horses, ponies and goats along with farming displays, tractor and trailer rides, and even bouncy castles in some locations.
You can find your nearest one using the postcode finder tool on the website. Each farm may offer different events and experiences and you may need to book in advance.
Check opening times: these are typically between 10am – 4pm but may vary according to the individual farm.
Free tickets if your day is a washout
Some attractions offer a 'rainy day guarantee', which means a free return trip if your day is a washout.
These tend to be offered by the theme parks, including Thorpe Park, Chessington and Alton Towers and are usually only on pre-booked tickets, so do check if your ticket offers this option before booking.
What counts as a 'rainy day' varies between the different parks – at Alton Towers and Thorpe Park, if rides are closed due to rain you can get a free return ticket that lasts one year.
At Chessington, one hour of rain is needed to activate its free return visit offer. This also lasts for one year.
With others like Drayton Manor, you'll need to pay an extra £2 per person, and for each person in the group, to activate its rainy day guarantee which means a free return visit within one month if there's 4mm or more of rain.
Read more
Look After My Bills Newsletter
Get the best money-saving tips, tricks and deals sent straight to your inbox every week. Make sense of your money in partnership with The Money Edit.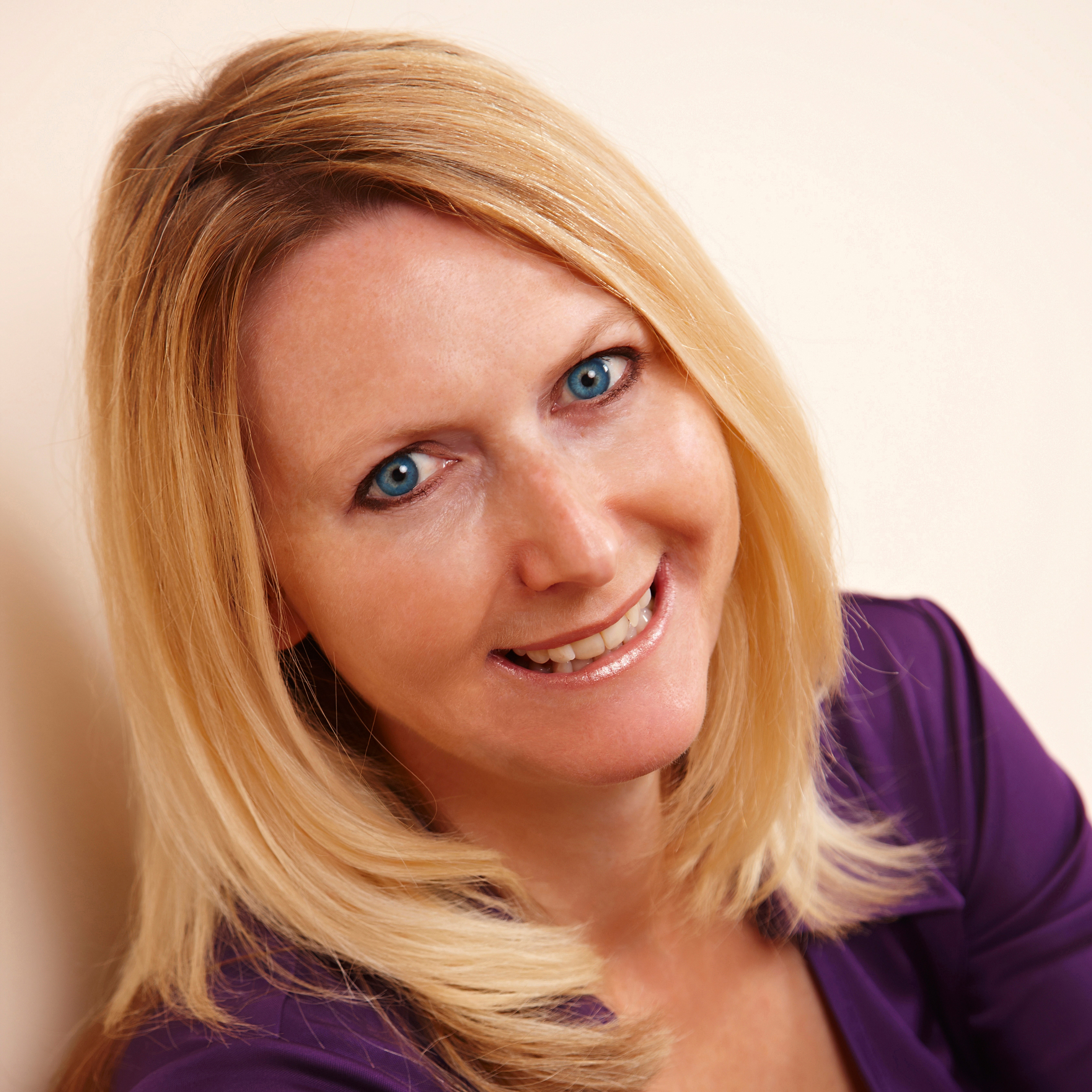 Sue Hayward is a personal finance and consumer journalist, broadcaster and author who regularly chats on TV and Radio on ways to get more power for your pound. Sue's written for a wide range of publications including the Guardian, i Paper, Good Housekeeping, Lovemoney and My Weekly. Cats, cheese and travel are Sue's passions away from her desk!