How to get cheap or free airport lounge access
Cut the stress of flying by making use of the comfy seats and relaxing surroundings of an airport lounge. We show you how to get access to an airport lounge for free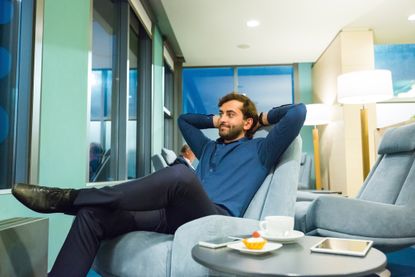 (Image credit: getty images)
Look After My Bills Newsletter
Get the best money-saving tips, tricks and deals sent straight to your inbox every week. Make sense of your money in partnership with The Money Edit.
Thank you for signing up to The Money Edit. You will receive a verification email shortly.
There was a problem. Please refresh the page and try again.
If you've already bagged the cheapest flight, airport parking, car hire and hotel booking, the next thing to think about is how to actually save money at the airport. Access to an airport lounge can help if you can get it for free or at a fraction of the price. Here's what you need to know.
The worst part of an overseas holiday for many people is the travel involved, particularly any time spent waiting around at an airport.
And the costs of eating at an airport can also really add up, especially when travelling with the family.
Airport lounges can help reduce the stress involved and also potentially save money on food and drink as you wait for your flight.
But with the average lounge costing around £30 per adult and £12 per child, we look at how you can access one for free or cheaper.
Here's how you can get airport lounge access for free or cheap.
How to get free airport lounge access
One of the easiest ways to access a lounge is by opting for a bank account or credit card, where reduced or free airport lounge access is one of the perks.
American Express Preferred Rewards Gold
You get four complimentary lounge visits per year, which can be used at more than 1,300 airports across the world. The Gold card is a rewards card, which means you build up rewards points when you spend with it, which can then be cashed in for discounts and vouchers with a range of partner retailers. While the card is free for the first year, after that the American Express Gold card comes with an annual fee of £140, so it's important to establish just what level of rewards you're likely to get from your typical spending before signing up.
There's also the American Express Platinum Credit Card, which offers access to even premium airport lounges, though it's a seriously expensive card to have in your wallet. The Platinum comes with an annual fee of a whopping £575.
NatWest Platinum account
If you are a Natwest customer, you can upgrade to the Natwest Platinum account, which gives you airport lounge access for two for any flight or holiday booking, with no limit on the number of times you can use it. This is also on offer with NatWest's Premier Reward Black account, which promises access to more than 1,100 airport lounges through the DragonPass Premier+ scheme.
Be warned, these are not cheap accounts however, with monthly fees of £20 and £31.
Barclays
If you have a Barclays account, you can add the Travel Plus Pack, which entitles you to six free airport lounge visits per year, though you can trade those visits in for spa treatments or meals at available airports too. The Travel Plus Pack also includes worldwide travel insurance and breakdown cover, and costs £18 per month.
Packaged bank accounts can be a great option if you're likely to make use of all of the additional features. However, if that's not the case then they can prove incredibly expensive and poor value.
With both the credit card and bank account options, while the lounge access is free, you have to pay in order to hold those financial products. As a result there is still a cost to consider.
How to get cheap airport lounge access
If you want to reduce the cost of access to an airport lounge, then it's worth making use of a travel comparison site to purchase passes. Sites like HolidayExtras, Airparks and PurpleParking are perhaps more commonly used if you're looking to save some cash on parking at an airport, but they also allow you to compare the prices of the various lounges on offer at the airport you're flying from.
That way you can get a good idea of exactly what you're getting for your money, and potentially at a real discount. PurpleParking for example claims to be able to deliver savings of up to 60% on airport lounge passes booked in advance.
It's also useful to bear in mind that some lounges don't accept bookings on the day of the flight either, so it pays to snap up that airport lounge pass beforehand.
USE TESCO CLUBCARD POINTS FOR AIRPORT LOUNGE ACCESS
Another option may be to make use of a loyalty scheme. If you are a member of the Tesco Clubcard scheme, for example, you can convert your points into vouchers to be spent with Airport Parking & Hotels (APH). You can then book lounge access at a host of airports across the world through the APH website.
Virgin runs its own Flying Club membership scheme, which is free to join, and which also offers discounted access to No1 Lounges. And if you earn enough points with Virgin to unlock the Gold membership tier, then you will enjoy access to the Virgin Clubhouse lounge every time you fly.
Finally, frequent flyers might want to consider signing up for an annual lounge pass, as it can work out far cheaper than purchasing access each and every time you fly. With the PriorityPass scheme (which covers more than 1,300 airports across the globe) you can get Standard Plus membership, which costs £189 per year but includes 10 free visits. After that you'll pay £20 every time for lounge access.
The different types of airport lounge
From the outset, it's important to distinguish between the different types of airport lounge you will find at a typical airport.There will be some run by the airlines themselves, so ordinarily you might only have access to them if you are travelling on first or business class tickets.
These airline lounges are often pretty fancy, and will include not only somewhere comfy to sit, but also free food and drink. You may even be able to take advantage of a spa.
However, there are also airport lounges run by the airports themselves. While this latter group may be a little less salubrious ‒ you won't typically find free bubble for all and sundry ‒ they may equally be rather more accessible than the airport lounges run by the airlines.
For example, at Gatwick you have the No1 Lounges at both the North and South terminals. A pass starts at £34, and includes hot and cold food, a selection of drinks and even a library, while at Manchester Airport you can get access to the Escape Lounge from £24.60 per person.
Look After My Bills Newsletter
Get the best money-saving tips, tricks and deals sent straight to your inbox every week. Make sense of your money in partnership with The Money Edit.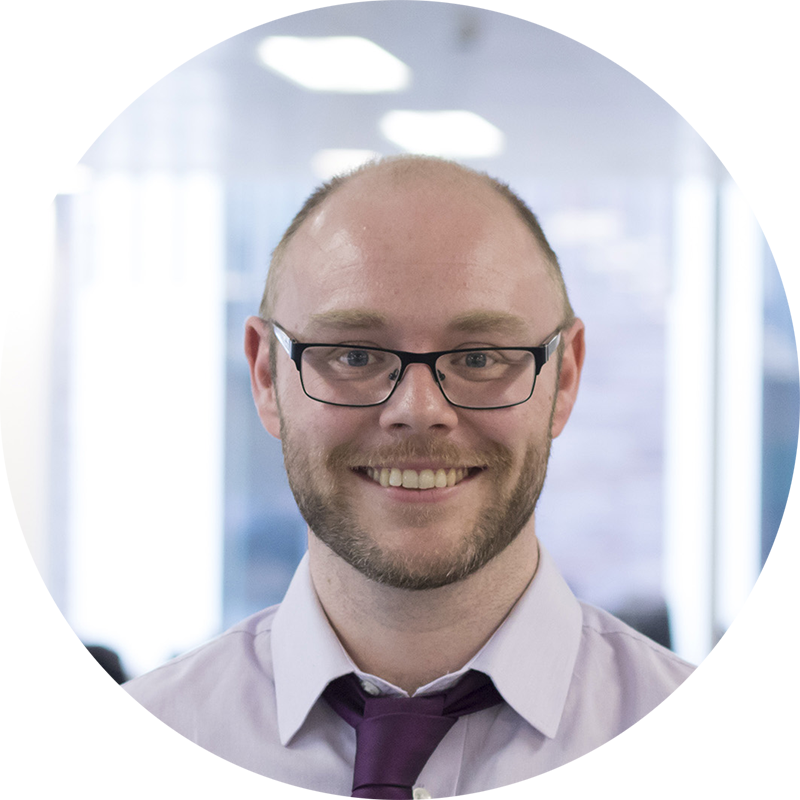 John Fitzsimons has been writing about finance since 2007, and is a former editor of Mortgage Solutions and loveMONEY. Since going freelance in 2016 he has written for publications including The Sunday Times, The Mirror, The Sun, The Daily Mail and Forbes, and is committed to helping readers make more informed decisions about their money.