How to find cheap flights
Here's how to find cheap flights every time you travel. No more getting on a plane and wondering if you've paid more for your ticket than you need to.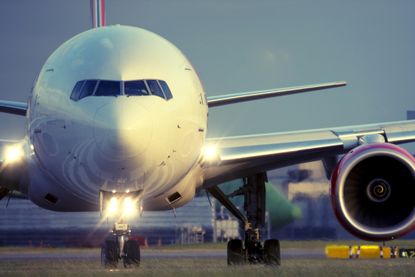 (Image credit: getty images)
Look After My Bills Newsletter
Get the best money-saving tips, tricks and deals sent straight to your inbox every week. Make sense of your money in partnership with The Money Edit.
Thank you for signing up to The Money Edit. You will receive a verification email shortly.
There was a problem. Please refresh the page and try again.
Knowing how to find cheap flights and just where to look to snap up the best deals can make the difference between being able to afford some overseas fun in the sun or staying in your back garden...
With the summer months just around the corner, many of us are looking forward to some time away. According to ABTA, Spain tops the list of the most popular holiday destinations for Brits, followed by the US and France.
But with living costs including energy bills, food prices, and fuel on the rise, you'll need to use every trick in the book to find the cheapest flights.
Kalpana Fitzpatrick, editor of MoneyWeek and author of Invest Now, says: "The cost of living means your budget to get away may be tighter this year, but finding the cheapest flights, the best deal on airport parking and getting the best rate on your currency exchange can all help you stick to your planned budget."
Here are our top tips to help you find the cheapest flight for your next getaway.
How to find the cheapest flights
There are lots of ways to track down cheap flights to save some money, with a number of online tools available to help filter down the cheapest and most convenient flight.
It's not simply a case of swapping First Class on British Airways for the middle seat on Ryanair either – sometimes bargain flights on some of the swankiest airlines can come up on flight comparison tools, meaning you could find yourself sipping on a glass of champagne before even leaving the runway.
These platforms work in broadly the same way, but each has its own quirks and ways of cutting down the cost of the ticket, so experiment with each to see how they compare.
1. Use flight comparison tools
To find the cheapest flight. It makes sense to check more than one site as they may have different offers. Here are some sites worth trawling through.
Kayak - lets you select your destination, budget and flight duration. You can also add in if you want to check in bags to get a complete cost comparison.
Momondo - a flight comparison tool that lets you view flight insights for your chosen route, including the cheapest time of year and day to get away.
Skyscanner - you can compare flight prices and set up price alerts for notifications of when prices rise or fall on a specific route.
Fly.com - a flight comparison tool that enables you to view the best fares each day, plus the cheapest dates to fly.
Expedia - a comparison site for flights, car hire, and holiday packages.
Hopper - an app that predicts future airfares, so that you can plan ahead.
2. Get cheap flight alerts
Google Flights is an excellent tool to help you find some amazing deals. It allows you to search a wide range of dates and multiple destinations at the same time.
Flight alert sites like Jack's Flight Club Holiday Pirates and Secret Flying can help you dig out bargain flights with minimal effort. Sign up for email alerts or get notified via an app to get notified of deals as soon as they are available.
3. Be flexible with travel dates and times
The more flexible you can be with the day of the week and the time you travel, the greater your chance of bagging a bargain.
According to cheap flight alert site Jack's Flight Club, Tuesdays and Wednesdays are the cheapest days to travel, followed by Mondays and Sundays. Try to avoid flying on Friday and Saturday as they're usually the two most expensive days.
4. Be flexible on destination
Likewise, if you're not fussed about a particular destination, you can save on flight costs. With Skyscanner and Kayak, you can search for flights using the 'everywhere' or 'anywhere' into the destination box, alongside the dates you want to travel and the airport you wish to fly from.
EasyJet also has an 'Inspire Me' option where you set your departure airport and budget and the tool finds cheap deals.
5. Book a non-direct flight
If you're happy to split your flight into separate journeys, then non-direct may be cheaper. Non-direct flights can sometimes be a hassle (especially if you have kids travelling with you) but the potential savings on offer could be worth it.
To demonstrate the savings, when we checked, a family of four could bag return flights from Gatwick to Dubai in July direct with Emirates for £3,272. But if they split the return journey with stopovers in Frankfurt, flying with German airline Lufthansa, the flight price drops to £2,455 – saving a whopping £817.
6. Mix and match airlines
When comparing flights, check if you can save money by flying out with one airline and returning with another. It might mean booking single tickets, rather than a return, but you could save money.
Kiwi is a platform built around strategies like mixing and matching flights, and while it may add an extra layer to the already confusing holiday-booking process, it could save you money and hassle. It also offers a guarantee that protects you on all your connections, whether you're traveling by plane, bus or train, covering carrier cancellations, delays, and schedule changes.
7. Switch airports
If you can, you could also save money by flying out from one airport and then back to another. For example, you might fly out from London Gatwick but return to Birmingham. But before you do this, make sure it is practical – for instance, you may have to use public transport as you won't be able to take advantage of airport parking.
8. Sign up for reward schemes
Sign up for airline loyalty programmes or credit card reward schemes to earn 'free' flights (you will still usually need to pay taxes and fees).
There are a number of credit cards that allow you to collect Avios or Virgin Atlantic points based on your day-to-day spending. The British Airways Amex card gives you 5,000 bonus Avios when you spend £1,000 in the first three months, plus 1 Avios for every £1 you spend. The Virgin Atlantic Reward credit card lets you earn points when you use your card on everyday purchases with Virgin Atlantic and Virgin Holidays.
9. Book early to bag flight deals
It can be worth signing up for 'early bird' airline emails so you can be first in the online queue when tickets go on sale. Airlines usually release tickets around 11 to 12 months in advance.
Booking early will give you more choice and guarantee you a seat on the flight you want. However worth knowing with budget airlines, even if you book a ticket, you'll need to pay more if you want a specific seat or to sit together as a family. To save money - make a note of the date online check-in opens and go online early that morning for the best chance of getting seats together without paying more.
10. Go last minute
This can work, but it's a case of taking your chance; less popular routes may still have empty seats close to the departure date, and prices could be cut as a result.
Nicky Kelvin from the Points Guy says: "Last-minute flights tend not to be cheaper, and this is because airline fares are guided by specific fare buckets that are only available at certain pre-set dates before your flight. Only the most expensive fare classes are typically left a day or two before departure, and the cheaper fares are reserved for purchases made at least 21 days before your flight."
11. Use voucher codes
Use sites such as Savoo and our sister site myvouchercodes to search for offers. For example, Jet2Holidays is offering £25 Amazon vouchers with holiday bookings, giving you some extra spending money to treat yourself this summer. And airline Emirates is offering up to £150 off return flights leaving from the UK.
12. Get cashback on flight purchases
Use cashback sites like Topcashback and Quidco and claw back some money as you go. Install the browser extensions and you'll be notified when you're on a site that qualifies for cashback. It can take around 30 days for your cash to be payable.
TUI is currently offering up to 4% cashback on holidays to Turkey, 1% on package bookings and 0.5% on flight-only bookings and you'll get up to 10% cashback when booking with Expedia. And if you're looking for a quick city break, then you can get up to 5% cash back on city break packages, or up to 1.5% on flights with lastminute.com (via Quidco).
Other ways to find cheap flights
Consider add-ons carefully when booking flights
When comparing prices, make sure you check exactly what's included - and what's not.
You'll usually get an inclusive luggage allowance on scheduled flights but you'll pay for everything with budget airlines. So bear in mind that super cheap ticket could cost you six times the price if you book a bag in the hold each way. With Ryanair this can be another £80 per bag on a return flight. Check the size of any free cabin bag you can take on board as this varies between airlines and you don't want to be clobbered with penalty fares at the gate.
When is the best time to go on holiday to save money?
Travelling during term time, rather than school holidays, will be far cheaper. Check in advance when the school holidays fall, keeping in mind that they can vary by area.
It's also worth checking for any major sporting events or festivals on the dates you're thinking of travelling as these can ramp up ticket prices.
And if you're flying long haul check your cheap ticket isn't at the expense of arriving in the middle of the rainy season. You may bag a January flight deal to Australia thinking you're flying into the Australian summer but in Darwin, January is the wettest month.
Are package deals cheaper?
This doesn't have to be an 'off the peg' package. Booking your flight and accommodation through the same company counts as a 'package' and can work out cheaper than booking both bits separately as agents may have deals on hotels or apartments.
Plus this boosts your consumer rights – as you get ATOL protection which means if the company you book with goes bust, you'll get your money back or a flight home. Worth double checking any ATOL accreditation on the Civil Aviation Authority website.
Are flights cheaper on an airline's own website?
With budget flights like EasyJet, Ryanair or Wizz it's worth booking direct - as you'll be hard pushed to beat the airline's own prices.
And with any flight deal – even if you find a cheap ticket – it is always worth checking back on the airline's own website so you can know what their best rate is.
Are flights cheaper closer to the date you want to travel?
Whether flights are cheaper the closer you get to the date of travel depends on the destination and the airline.
Tristan Sire from Jack's Flight Club said: "Usually we'd say flights are not cheaper closer to the departure date, but things have changed a little post-pandemic. For short-haul flights with Ryanair and Wizz Air, in particular, there have been some deep discounts on flights in the next two to six weeks."
"It does depend on your destination – Spain hasn't felt this as much as Greece or Italy. If you're looking for something super last minute, and you see the flights in the next two weeks are more expensive than those more than two weeks out, it won't be worth waiting to book."
Look After My Bills Newsletter
Get the best money-saving tips, tricks and deals sent straight to your inbox every week. Make sense of your money in partnership with The Money Edit.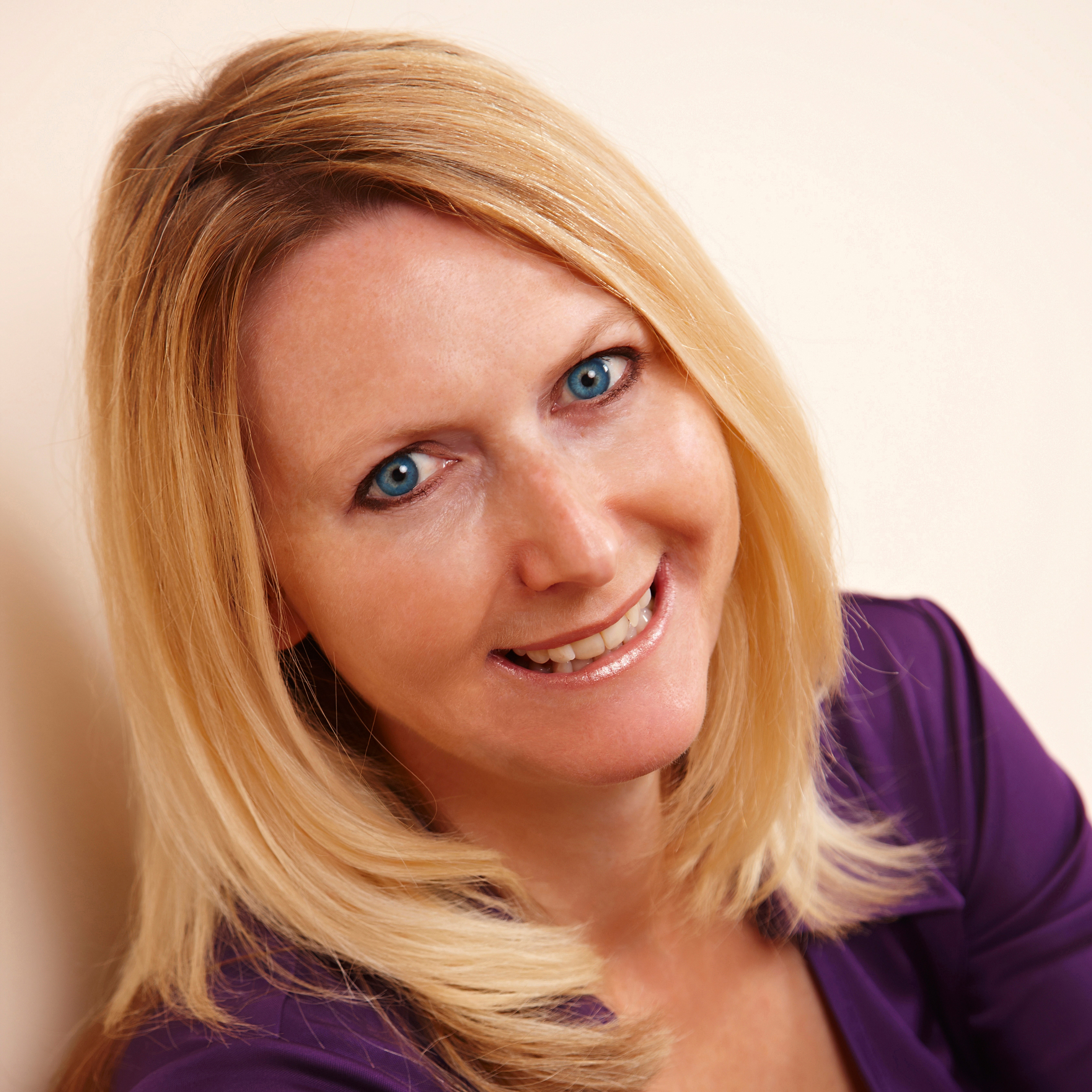 Sue Hayward is a personal finance and consumer journalist, broadcaster and author who regularly chats on TV and Radio on ways to get more power for your pound. Sue's written for a wide range of publications including the Guardian, i Paper, Good Housekeeping, Lovemoney and My Weekly. Cats, cheese and travel are Sue's passions away from her desk!
With contributions from