How to save money on your holiday car hire
You may be looking for a bargain break, but booking holiday car hire can leave you out of pocket if you don't check the small print. Here's how to get the best deal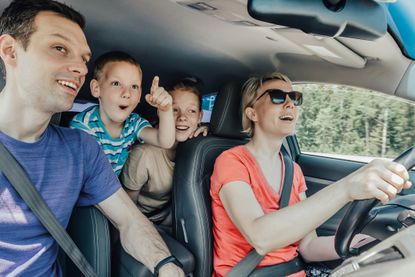 (Image credit: Getty images)
Look After My Bills Newsletter
Get the best money-saving tips, tricks and deals sent straight to your inbox every week. Make sense of your money in partnership with The Money Edit.
Thank you for signing up to The Money Edit. You will receive a verification email shortly.
There was a problem. Please refresh the page and try again.
Holiday hire cars are just one of the summer holiday costs that have gone up this year.
While there are ways to save money on holiday, soaring costs mean cash-strapped households looking for a cheap holiday will have to find cheap flights, cheap hotel rooms and the best deal on car hire to try and keep costs down.
If you're planning a trip abroad this summer, you can expect to pay more than twice the price for car rental compared with pre-pandemic prices according to consumer group Which?.
It analysed prices from Zest Car Rental across nine popular holiday destinations including Italy, Greece and Spain and found car rental will cost an average of 77% more this year compared with 2019.
In some cases car rental costs have shot up even higher. Hiring a car in Cyprus now costs twice the price compared with 2019, and in Italy, prices are up a whopping 126%. This means hiring a car for a week in August will now cost a hefty £473, compared with a previous price of £209.
Travellers heading further afield to the USA can expect to face a 92% rise in car hire costs, which means a week's car rental will now cost an average of £546.
Worrying about the "rip off" factor when booking a holiday hire car is an issue that concerns 47% of the travellers Which? surveyed. And when it comes to the best and worst companies for hire car rental, Alamo, Hertz and Enterprise were in the top five of the Which? tables, while Goldcar came bottom.
While it had the lowest average price for a week's car hire at just £245, the majority of complaints about Goldcar were over its selling practices, with travellers repeatedly citing the "hard sell" on insurance.
So what can you do to ensure that hiring a car for your holiday doesn't end up breaking the bank?
Shop around for the best hire car price
Don't book the hire car deal offered by your travel operator as these are often far more expensive. You can cut costs by shopping around using price comparison sites like Holiday Autos or TravelSupermarket that check deals across big companies including Hertz, Sixt, Europcar and Alamo.
If you only want a car for a couple of day trips, it may be worth using a small local operator. It's a good idea to speak to your tour rep as they will often partner with local operators, or ask your Airbnb host or accommodation provider if they can find a good deal.
It's important to check the cancellation details, in case your plans change. Some companies, including Avis and Zest, will allow free cancellation of prepaid bookings up to 48 hours before your rental is due to start.
Book 7 to 13 days in advance for the best price
To get the best price, book at least seven to 13 days in advance – this could cut around 27% off the price you'd pay if you just turn up at the car hire desk on the day or book too far in advance.
Most holiday car hire companies will suggest booking your car as soon as you can, even up to 12 months in advance, but you may be able to find cheaper prices nearer the time.
"For those who are currently planning their summer holiday in Europe and renting a car, seven to 13 days in advance of the pick-up date is typically the best time to find a great deal," says Evan Day, UK country manager at online travel agency Kayak.
"On average, travellers could save up to 27% by booking seven to 13 days in advance compared to booking 26 weeks in advance, which according to the data is the most expensive time to book," he adds.
However, if you find a provider offering free cancellation, it could pay to snap up a rate when you can, and then shop around again before you travel, knowing you can cancel your first booking for free.
Companies including Avis, Hertz, Zest and Budget all offer free cancellation up to 48 hours before arrival but check cancellation terms carefully, so you know whether to cancel online or ring the call centre. With Zest, you can pay an extra fee to cover cancellation up to the day of booking.
If you don't turn up on the day to collect your keys, you may incur a "no show" fee. Hertz charges a no-show fee of around £80 within Europe, but according to its terms and conditions, you may reclaim the pre-paid cost of your rental minus the fee if you write in within 90 days.
Book the smallest hire car you can
Cramming your family plus luggage into a tiny car is nobody's idea of fun. However, there is a certain logic behind booking the smallest car you can comfortably fit in, as you may get a free upgrade.
Smaller cars tend to be most popular among tourists and go first, so if there's none left when you walk up to the rental desk, you may get a free upgrade on the next model up. Just make sure it is free, however, and you're not persuaded into paying more for a bigger vehicle.
Beat the 'hard sell' on hire car excess insurance
Be prepared for a sales push if you're picking up your car from the airport rental desk.
Car rental prices often include collision damage waiver (CDW) insurance . This covers the bulk of the damage in the event of a prang. However, as with your own car insurance, there will still be an excess to pay.
This can range from £500 up to £2,000, so you may want to consider buying excess protection insurance.
This pays out to cover the excess if the car is damaged in an accident, for example, or if you return to find the door scraped after parking by the beach for the day.
"Pre-purchase your policy from a standalone provider or you may be ripped off at the car rental desk," advises Ed Sharpe, head of car hire partnerships at TravelSupermarket.
"Policies start from as little as £3.99 per day for European cover, compared with as much as £20 per day at the desk."
Excess protection policy provider carhireexcess covers any excess up to £7,500 while iCarhireinsurance covers up to £6,000.
Read the hire car rental agreement
This is never going to be the most fun reading on the planet, especially when you'd rather be thinking about your upcoming holiday, but it's worth checking the hire car small print to avoid being caught out.
When you're returning your car, make sure you allow plenty of time to drop it off on time, especially if you're having to navigate the route round a busy and unfamiliar airport.
While you may not anticipate being late, it's worth checking if there are any late drop-off charges if you're delayed. And make sure you have emergency contacts for the car hire office, with out-of-hours numbers, in case you get stuck if the car won't start.
Pay for your hire car by credit card
Paying for your car hire with a credit card entitles you to automatic legal protection under section 75 of Consumer Credit Act.
This legislation means that if your car hire bill comes to over £100, and you pay even a small deposit on your credit card, you can ask your credit card company to refund you if the hire car company goes bust.
Some rental outlets will expect the main driver to have a valid credit card in their name so they can pre-authorise funds, for example to cover the excess if you return the car damaged.
Car hire could be cheaper than a taxi
If you don't want to hire a car for a week or two, it can sometimes be cheaper to pick up a car at the airport to drive to your accommodation instead of taking a taxi.
Even if you only hire it for 24 hours, you'll have it the next morning if you want to do a supermarket run or take a quick trip round the resort to get your bearings.
This might not work out cheaper than a taxi in every holiday destination, but it's worth doing your homework to find out. Bear in mind that smaller local car hire companies, for example on the Greek islands, may offer reduced rates, as this way they get their cars back to the resort, rather than being left at the airport.
Beat hire car fuel surcharges
It's worth checking the fuel factor when comparing car hire prices, as this can bump up the bill.
Smaller local outlets may be happy for you to drive off and return the car with the same level in the tank. The ones to avoid are those that insist on you filling the tank and whacking on a hefty surcharge if you don't.
With soaring fuel prices, this can mean a lot of money down the drain if you don't plan to drive far, or are on a small island and just want a car for convenience.
Don't pay out on old hire car dents
Before you jump in and drive off, take a good look over the hire car first.
Ideally, you should be shown round the car. This is your chance to check for damage and make sure any scuffs or dents are noted on the contract. If that's not the case, whip out your phone and take a video tour of the car as proof of its condition, and do the same when you hand it back.
It's not unknown for some unscrupulous car hire companies to try to bill customers for scratches and small dents that may have been there for a while – and even paid for by the previous few drivers.
Dropping off the hire car
It's crucial to check where you will need to park your hire car at the end of the rental, especially if you're booked on a late-night flight, when the rental office is closed.
Park in the wrong place and you could find hefty car park charges or penalties added to your credit card.
And be wary of the "leave the keys under the mat" scenario, in case the car is damaged after you leave. Once again, it's worth taking a video and photos of the car when you have to drop it off after hours.
Read more
Look After My Bills Newsletter
Get the best money-saving tips, tricks and deals sent straight to your inbox every week. Make sense of your money in partnership with The Money Edit.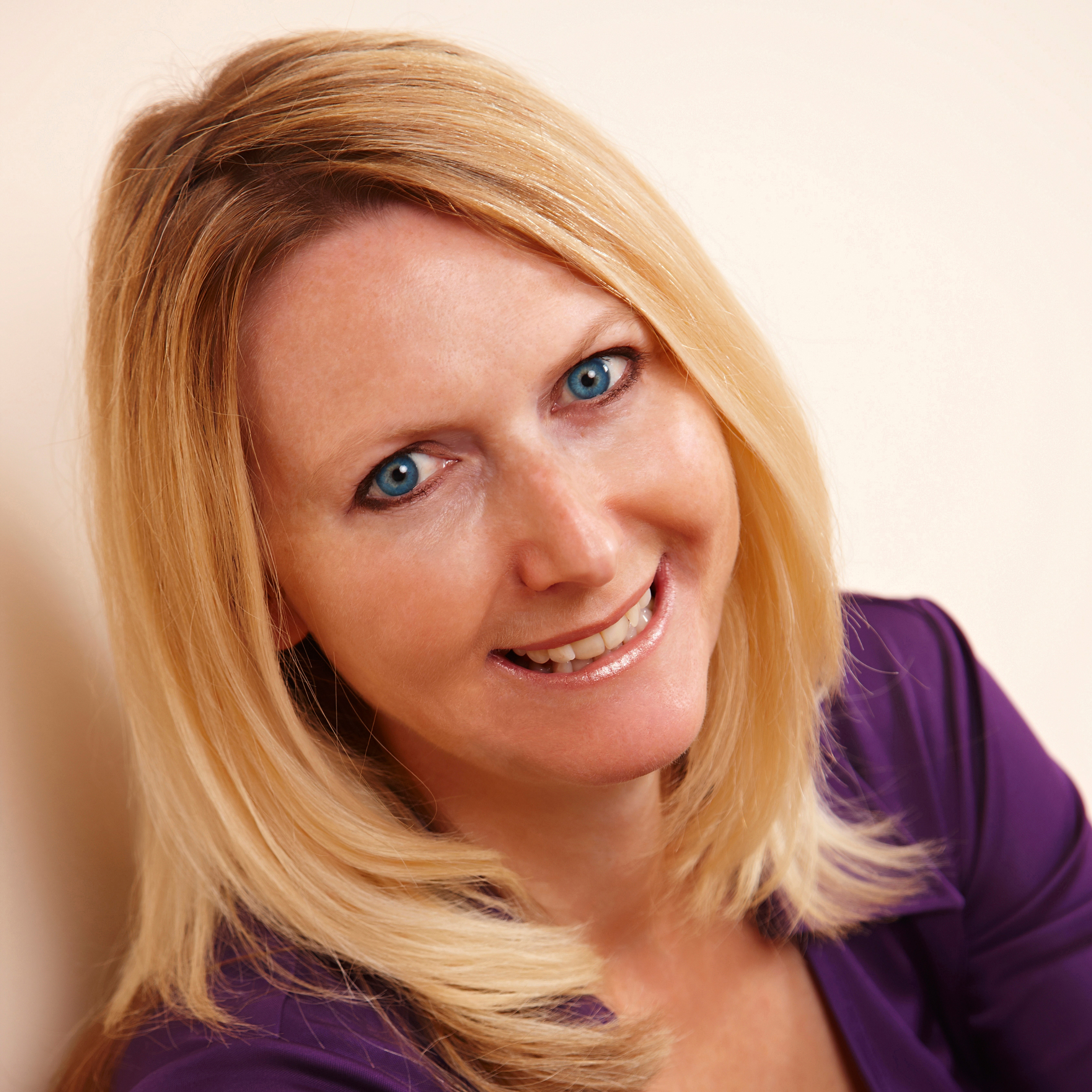 Sue Hayward is a personal finance and consumer journalist, broadcaster and author who regularly chats on TV and Radio on ways to get more power for your pound. Sue's written for a wide range of publications including the Guardian, i Paper, Good Housekeeping, Lovemoney and My Weekly. Cats, cheese and travel are Sue's passions away from her desk!