Europcar versus Hertz: which is better for your holiday car rental?
When it comes to hiring a car for your holiday, two names stand out, but how do they compare? We find out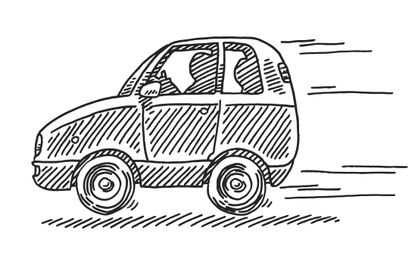 (Image credit: getty images)
Look After My Bills Newsletter
Get the best money-saving tips, tricks and deals sent straight to your inbox every week. Make sense of your money in partnership with The Money Edit.
Thank you for signing up to The Money Edit. You will receive a verification email shortly.
There was a problem. Please refresh the page and try again.
Europcar and Hertz are two powerful brands in holiday car hire – instantly recognisable to most British holidaymakers. They are large companies with a presence at airports and rail stations worldwide – but what are the key differences between the two? The Money Edit delves into the detail.
Price
In a comparison of quotes for a clutch of popular holiday and car hire destinations (Faro, Marseille, Naples and Palma de Mallorca), The Money Edit found Hertz to be most competitive in price.
This was for one week in the peak of summer.
In one scenario Hertz was nearly 2% dearer, but in three other examples Europcar was more expensive – and by considerable margins of 12%, 18% and 34%.
However, Europcar was less punitive against younger drivers in two further examples explored.
The cost of hiring extras – such as infant car seats and satellite navigation systems – vary according to the location car rentals. However, in a cross section of examples, Europcar tends to be more competitive on the price of add-ons, which can make a big difference to overall price.
Further comparisons for car hire in Berlin and Zurich showed Europcar to be cheaper. These cities are still popular, but aren't necessarily as packed with British tourists during peak seasons, compared to other destinations.
When searching on comparison websites for car hire in tourist hotspots, Hertz and Europcar are most likely to compete on price using their budget-friendly subsidiaries. These include Dollar and Goldcar, respectively.
The pricing of car hire is dynamic and influenced by many factors such as supply of cars, demand, location and the health of a car hire business itself. Comparing quotes is vital, regardless of whether one company tends to be more competitively priced.
(MORE: How to save money on your holiday car hire)
Locations
Generally, across both businesses, Europcar has more than 3,500 locations worldwide, while Hertz boasts 10,000. Both are present in more than 140 countries.
In three car hire comparisons, The Money Edit noted how many hire locations were offered for one city or area – whether it was just the airport or if it was possible to pick up a car in the city or a nearby station too.
Hertz came out on top for choice of locations – matching Europcar for one comparison but trumping its rival in two further examples.
However, companies inevitably have geographical patches where they compete harder to be the dominant firm, and Europcar exists in quieter suburban areas too.
Range of vehicles
Both companies offer a good selection of makes and models at all locations explored, but Hertz nudged ahead with the numbers on offer.
The range of cars offered by both Hertz and Europcar scale from mini or economy cars to luxury-end vehicles – with the chance to hire a dream car an option.
It is worth noting that Europcar is committed to its environmentally-conscious credentials, operating what it calls a 'CO2 light' fleet. The company aims to be increasingly 'green' with more than a third of its vehicles being electric or hybrid by 2023.
Policy details
In the handful of examples compared, both companies included tax, unlimited mileage and air-conditioned vehicles in their quotes. The policies include a collision damage waiver – meaning the rental companies agree to pay for vehicle repairs to the bodywork of a car in the event of an accident.
In this scenario, both companies would charge an excess fee – the contribution a customer pays towards repair costs.
Excess fees run into hundreds and sometimes thousands of pounds. It is possible to buy insurance that reduces the risk of paying an excess to zero.
Excess fees charged by both firms are similar – except Hertz quotes in euros, which means the precise amount is subject to currency fluctuations.
Neither company charges for cancellation on prepaid bookings so long as it is cancelled at least two days before a scheduled pick-up. Otherwise, there may be a fee.
For 'pay later' bookings, both companies allow free cancellation.
Europcar accepts younger drivers, with examples showing a minimum age of 19. By comparison Hertz wants drivers 25 and over (though there are some exceptions for drivers aged 21 and above).
A like-for-like policy on fuel is usually offered by both firms – meaning customers drive away with a full tank and need to return it the same way, for example.
Alternatively, drivers can pay the companies to refuel.
Under best rate guarantee policies, customers who find a cheaper deal elsewhere for the same company, vehicle and rental period will have their quotes matched by going direct. However, Hertz goes one step further by subsequently discounting by a further 10%.
Ease of booking
The appeal of a website's appearance is personal to the person searching for and booking deals. But in some particular ways the Hertz website is not as user-friendly as Europcar's. For example, the excess for a Collision Damage Waiver is harder to find and listed in Euros, while the rental price is in GBP.
The option to add an extra driver is not obvious either, whereas Europcar lists it as standard under other extras like child seats and satnav hire.
Europcar is also clearer about what is included in its different levels of insurance packages during the steps to the online checkout.
Customer service
On reviews website Trustpilot both companies were scored fairly poorly by customers with low overall star ratings.
Neither are ringing endorsements, but it's worth remembering that more people are likely to complain about car rentals than they are to rave about them in a review.
In a major customer satisfaction study for rental cars in 2020 by market research company JD Power, Hertz ranks highest compared to major rivals in North America.
The firm has been a consistent winner in the car hire category of the Frequent Traveler Awards.
It was also winner of the World's Leading Car Rental Company category in the 2020 World Travel Awards.
Europcar has its own fair share of accolades with a handful to boast from the Frequent Traveler Awards. It was Europe's Leading Car Rental Company at the World Travel Awards back in 2016.
Loyalty schemes
Hertz runs a Gold Plus Rewards scheme. It is free to join and benefits include a 5% discount on standard rates and a free additional driver. In some locations members can skip queues at the car hire counter and go straight to their vehicles.
Customers earn points when they rent, which can be used to pay for free rental days or vehicle upgrades.
Europcar has a 'Privilege' membership scheme, offering a 10% discount on standard hire rates for rental periods between three and 21 days. Membership is free and customers can earn free weekend rentals and enjoy faster vehicle pick-up. As well as picking up a car for hire, customers can also pick up Nectar points – a rewards scheme that works across a number of big brands like Sainsbury's and Argos.
Verdict
Europcar's website is user-friendly, with a clear view of charges and the cost of extras. It is an environmentally conscious brand, which rewards loyalty and allows customers with a Nectar card to collect points – helping them earn and save in other areas of consumer life. It is also likely to be the better option for younger drivers.
Despite Europcar's positives, Hertz has the edge on price, location, customer satisfaction and its rewards programme – particularly the valuable perk of a free additional driver.
However, quotes and policies need to be compared each and every time to get the best deal. Never assume one brand will always offer the cheapest price or the best policy compared to its rivals.
Look After My Bills Newsletter
Get the best money-saving tips, tricks and deals sent straight to your inbox every week. Make sense of your money in partnership with The Money Edit.
Laura Shannon is a freelance award-winning consumer and money journalist with more than a decade of experience in her field.
Laura is also a money mentor for Citizens Advice in South Warwickshire.
Previously she has written for Metro, The Times and The Mail on Sunday, where she was personal finance correspondent for eight years.
She is passionate about helping people to save money and manage it more effectively.