Car hire at Orlando Airport: the ultimate holidaymakers guide
Need to suss out car hire at Orlando Airport? We've got you covered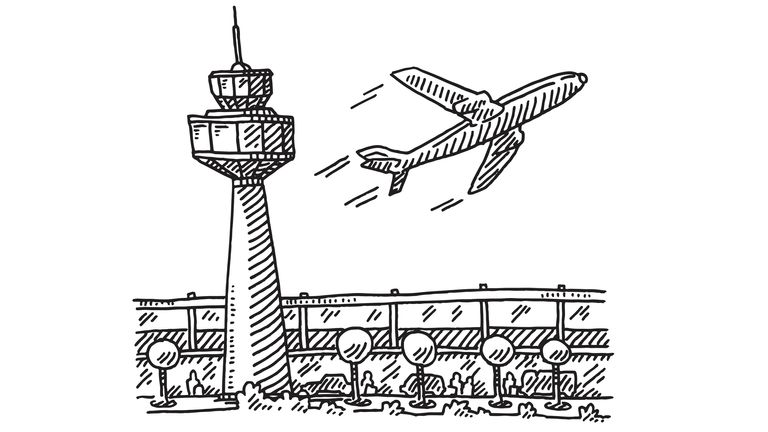 (Image credit: getty images)
Orlando is not only the theme park capital of the world, but the largest car rental market in the world too. If you are planning a holiday to this major city in Florida, in the United States, then it's likely you will be looking for car hire too. And your pick-up point will most probably be Orlando International Airport.
Here, The Money Edit shares all you need to know about hiring a car at Orlando airport (airport code MCO).
Is car hire in Orlando worth it?
While it's not absolutely essential, you would probably want a car in Orlando. Unlike big cities in Europe – which are well served by underground and overground public transport – Orlando practically begs its visitors to travel by car. There are ample places to park, there is space to drive, and there is no shortage of rental options.
Other possibilities for getting around Orlando include shuttles, rail, buses and taxis, but they lack convenience or could potentially end up costing you more.
How much does car hire at Orlando Airport cost?
It is reasonable to expect to pay between £30 and £40 a day for a standard rental.
However, price ultimately depends on time of year, special deals on offer, the hire company, the vehicle chosen, whether location is in or outside the airport, extras included, and how the rental is purchased.
(MORE: How to save money on your holiday car hire)
What is the cheapest way to hire a car at Orlando Airport?
Planning before you go, comparing prices and booking online will help secure the lowest cost for car hire.
If you book a rental early, you are more likely to have your pick of the fleet at a competitive price. Look for deals that have a flexible cancellation policy. Some will allow you to pay in advance at the cheapest price, but will reimburse you if plans change and you need to cancel – so long as you give two days' notice, for example. Check the precise rules under each deal's policy as they are not always the same.
How do I book?
Ask your tour operator or travel agent for a car hire quote when you book a holiday. Alternatively, you might be offered a rental via an online travel company when you book a flight or hotel.
Compare these quotes with others sourced independently on comparison websites.
Pay due attention to the details of the policy too, not just the headline price. For example, is there unlimited mileage or only a certain distance for free during the rental period? What is the fuel policy – do you have to pay upfront for a tank of fuel or takeaway full and return it the same way?
Make sure you are happy with all that is quoted in the policy. If you need a car seat, satellite navigation gadget, or an additional driver on the policy, then add up the price of all extras so you can accurately judge quotes based on the full cost.
Which car hire companies operate at Orlando airport?
There is no shortage of choice. Big rental brands located inside the airport include: Alamo, Avis, Budget, Dollar, Enterprise, Hertz, National, Payless, Sixt and Thrifty.
They are spread on both the A and B sides of the airport, on level one.
There are plenty more at nearby 'off-airport' locations – which means they are near the terminal building rather than inside it – with a free shuttle bus to transport you.
These are located on the A-Side of the Terminal. Here you will find more than 20 different brands offering hire cars, from Action Car Rental and Green Motion to Zezgo.
What car am I likely to get?
The fleet of vehicles at Orlando airport is diverse. Tourists will typically choose a vehicle category – such as a small economy car or a standard size, and the company will choose the make and model depending on what they have available.
Automatic cars with air conditioning are standard features. Styles will range from hatchbacks and SUVs to convertibles and pick-up trucks.
There may also be a choice of electric and hybrid vehicles. Sometimes these come with additional perks.
An initiative called Drive Electric Orlando seeks to reward people who rent electric vehicles with free parking, free charging at hotels and superior parking spots at theme parks. You can even get a special pass that skips long security queues at the airport.
Visit pluginperks.com to find out more.
Top tips for hiring a car at Orlando Airport
Expect a hard sell on insurance add-ons. Car hire typically comes with what is known as a 'Collision Damage Waiver'. This means the car hire company agrees to take on financial responsibility for repairs in the event of an accident.
However, customers would need to pay an 'excess fee' first, and the fee can run into thousands of pounds depending on the deal. Some deals come with a 'zero excess fee' as part of the package.
For those that do not, the car hire firm will likely try to sell additional insurance for this and other potential mishaps at the check-in counter. Consider what coverage and cost suits you before the sales spiel begins.
To reduce the risk of having to pay an excess fee, customers can buy car hire excess insurance online and independently before they travel – from companies such as icarhireinsurance.com, insurance4carhire.com and carhireexcess.co.uk.
Customers may also have to pay for using toll roads in Orlando. If you travel through one without a pass you will eventually be billed by your rental company, possibly along with a penalty fee. Alternatively, the company might try to sell you an expensive pass when you pick up the vehicle.
However, visitors renting a car at Orlando International Airport can get a free toll pass, ensuring the lowest toll rate throughout the state of Florida. Customers download an app and set up an account, pick up their pass on arrival at the airport, hang the pass on the rear-view mirror, and then return the pass in a drop box at the airport at the end of their holiday. They only pay for the toll roads they travel on.
When searching for car hire, be aware that some flights will land at Orlando Sanford International Airport (airport code SFB). Planes flying under the Tui brand land here from the UK.
There is still a string of big rental companies operating on-site from this airport too – including Alamo, Avis, Budget, Dollar, Enterprise, Hertz and National. Just ensure you are booking a rental for the correct airport.