Cheap airport parking: how to cut the cost of parking at airports
As holiday season approaches, we highlight how to find cheap airport parking and save money on your break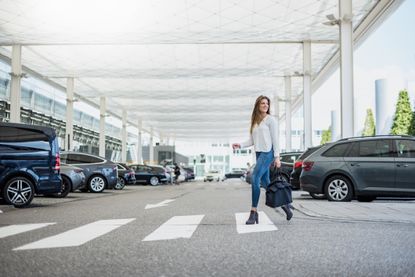 (Image credit: getty images)
Understanding how to find cheap airport parking is crucial if you're hoping to keep the costs of any trips abroad low this year.
With money tight for many people, it's crucial to put some thought into how you can get the most bang for your buck from your holiday. That means looking beyond the initial flight and hotel costs, and including those additional costs like hiring a holiday car and finding cheap airport parking for your own vehicle.
Anthony Eskinazi, founder and CEO of JustPark, notes that "airport parking can be expensive", but there are ways to avoid paying through the nose. We've got the lowdown on how to save money on airport parking.
How to find cheap airport parking
If you want to find cheap airport parking, the first thing to bear in mind is that there are plenty of different options open to you.
The closest parking spots, and so likely the most convenient, will be the parking at the airport itself. You'll be able to get details of the availability, prices and additional services open to you by checking the airport's website.
Take Manchester for example ‒ if you're flying from the city's airport, then you can choose between parking spaces that are a couple of minutes walk from the terminal, to those which require a 10 minute bus transfer, and book all of them through the website.
There will also be airport parking spaces operated by third-party parking firms. These can be cheaper than the airport's own parking, though there may be a longer shuttle journey to put up with in order to get to your terminal as the car parks are often outside the airport complex.
The various levels of service on offer from these parking firms will differ. Some will simply deliver off-site parking, while others will include on-site parking, off-site parking, and meet and greets which is essentially a valet service where you drop your car off at the terminal itself with a member of staff, who drives it off to park it up for you. The car is then ready for you at the terminal when you return from your holiday.
Some parking firms operate at multiple airports across the country ‒ and in fact across Europe ‒ and they include:
However, if you want to get a really good idea not only of the options open to you, but also the prices you'll face, then take a look a parking price comparison site.
Some of the top parking comparison sites worth a look include:
Not only do they put you in a more informed position, but some of these parking comparison sites secure exclusive discounts, which mean you can save even more by booking your space through them.
It's always worth running searches across more than one comparison site, to ensure you are getting the best possible deal, while you may also be able to use them to secure a better price on additional services like airport lounges, travel insurance and car hire.
Is airport parking cheaper if you book ahead?
Just as your flights and hotel room are often cheaper if you book well in advance, it's cheaper to park at an airport if you book ahead too.
The exact savings will vary depending on the airport, of course. With Heathrow, you get special prices for booking online in advance which aren't available should you simply turn up on the day, while Birmingham Airport reckons that savings of as much as 60% are possible by booking ahead.
Anthony Eskinazi from JustPark says: "For typical airport car parks, you can save money by booking ahead. Most providers give some form of discount for booking in advance, and you have the luxury of time to shop around."
However, it's worth pointing out that the potential for flight details to be changed ‒ potentially with little notice ‒ it's useful to check whether you'll be able to change the details of your booking without being charged.
Eskinazi points out that drivers who rent out a driveway through his site pay the same price, no matter when they make the booking, so there is no premium to worry about should it be a last-minute booking.
Cut the cost of airport parking
If you want to find cheap airport parking, then follow these simple steps:
Book early
Given the lower prices on offer for booking in advance, it's a good idea to start thinking about airport parking from the moment you book your trip. The longer you put it off for, the higher the price you may have to pay.
Do your homework
Make the most of parking comparison sites. Not only will you get a better idea of what you'll pay for the various levels of parking service on offer, you may also be able to take advantage of exclusive discounts.
Pay for what you need
Parking close to the terminal will come at a premium. It may be worth that extra cash if you're going to be laden down with bags, while having to keep an eye on small children.
However, if that's not the case then you could find that you save some decent money by making use of an off-site car park. Just remember to factor in the extra transport time for getting to the terminal itself.
Do you need a hotel for the night?
Most airports have hotels on site, which can come in particularly useful if you have an early flight. But incredibly combining airport parking and a hotel stay may mean that your parking costs are reduced.
Seamus McCauley, head of communications at comparison site Holiday Extras, notes: "For example, the cheapest Birmingham Airport hotel with parking for a week included from 16th August is £75.65; the cheapest parking-only for the same week is £89.99. At Gatwick it's £100 vs £119, and even when the best price for a hotel is more than the cheapest parking it's often only a few pounds more - so before you book your extras make sure you're not missing out on a deal."
Rent a driveway
Finally, you might find a bargain by renting a parking space from a resident who lives near the airport. Sites like JustPark, ParkOnMyDrive and YourParkingSpace allow you to do just that, and can be particularly useful not just for those heading off on holiday but also if you're looking to park near a train station or sporting venue.
You will need to work out a way to get from the property to the airport terminal itself, however.
You might also want to check out voucher code websites, like our sister brand MyVoucherCodes, when booking your parking. These codes are available if you book through comparison sites like SkyParkSecure and HolidayExtras, as well as the airports themselves.
What if I need to cancel my airport parking booking?
Unfortunately there will be times when your flight details are changed ‒ sometimes with very little notice ‒ which means that your existing airport parking booking is no longer needed.
The cancellation rules in place will vary between different airport car parks. For example, at Manchester Airport you can cancel up until an hour before your slot and get a refund, but at Bristol there is a £5 charge if you cancel or amend your booking within 48 hours of it beginning.
As a result it's a really good idea to check the terms and conditions before you book so that you understand how much notice you'll need to provide in order to secure a refund.
This is also the case if you opt to rent out a driveway instead. As Anthony Ezkinazi from JustPark points out: "JustPark also offers full refunds, back to the original form of payment, should your plans change and you need to cancel your parking booking. You just need to give us 24 hours' notice."
Look After My Bills Newsletter
Get the best money-saving tips, tricks and deals sent straight to your inbox every week. Make sense of your money in partnership with The Money Edit.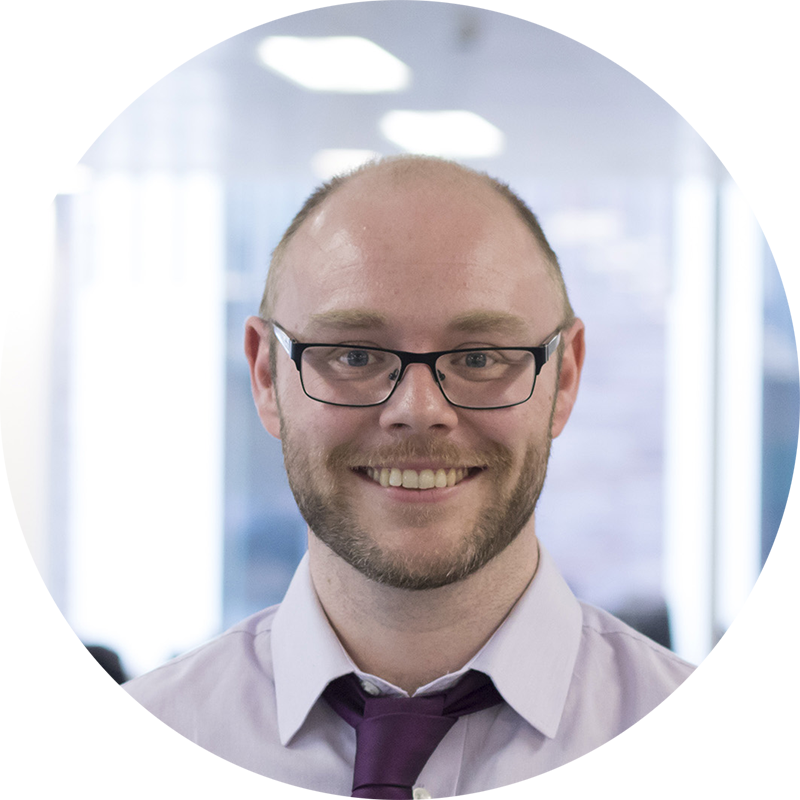 John Fitzsimons has been writing about finance since 2007, and is a former editor of Mortgage Solutions and loveMONEY. Since going freelance in 2016 he has written for publications including The Sunday Times, The Mirror, The Sun, The Daily Mail and Forbes, and is committed to helping readers make more informed decisions about their money.