Travel insurance for over 50s: the complete guide to getting the right cover
Having the right travel insurance for over 50s should give you peace of mind, as well as being affordable, even if you're travelling with a medical condition.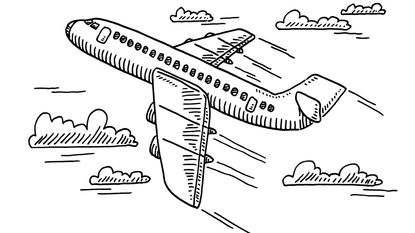 (Image credit: Getty)
Looking for advice on getting travel insurance for over 50s? To keep the cost down, it's important to consider all of your travel insurance options, especially if you're travelling more often as you free up the time around retirement age.
Whether you are walking through the Alps, playing golf in the sun or lounging by the pool, it's vital you arrange your travel insurance before you take off.
But while you may not be as young as you used to be, over 50s should not struggle to arrange a travel insurance policy.
In many cases you will still be eligible for standard travel insurance although there some policies specifically targeted to holidaymakers over the age of 50 with additional benefits targeted at this demographic.
What does travel insurance for over 50s cover?
Just like any travel insurance policy, travel insurance for the over 50s should cover:
Emergency medical cover, including repatriation back to the UK
Cover for cancellation, curtailment and delays
Baggage and personal belongings cover
Legal and personal liability cover
However specialist travel insurance policies or policies that are tailored to the needs of the over 50s may also include:
Additional medical cover, plans may cover a wider range of conditions
Cover for medicines
Cover for medical equipment
Longer trip durations
No upper age-limit
Cover for a variety of leisure activities
Golf cover
Cruise cover
Gadget cover
In some cases additional benefits – cover for your golf clubs for example or winter sports – could be sold as a bolt-on to the policy for an additional fee.
(MORE: How to protect yourself against holiday disaster)
How to get the best deal on over 50s travel insurance
Often the only real difference between standard travel insurance and over 50s travel insurance is the price. As you are that little bit older it is more likely that you will have pre-existing medical conditions or fall ill while you away, so cover is generally more expensive.
For this reason it is vital that you shop around to ensure that you don't pay any more than you need. However, it's important to note that the cheapest quote won't always offer the best value and you should check what is covered before you buy.
This means thinking about what your trip will involve and the sort of things you'll be doing.
While there's no point paying for features you don't need you equally don't want to find yourself unable to claim if something goes wrong.
Over 50s travel insurance checklist
From ski-ing to golf and water-sports, are ALL the activities you plan to take part in covered? Scope of cover varies substantially between plans.
Does the policy include end supplier failure, in the event that your airline goes into administration or your hotel goes bust? If you are on a package holiday you should have ATOL protection, but if you've booked elements of your trip independently this cover provides valuable peace of mind.
Are your pre-existing conditions covered? It might be tempting to keep any health problems under your hat, but failure to tell your insurer about any health problems could result in it refusing to pay your claim.
How long can you be away for? Some policies cap the maximum trip duration at 30 days. If you've time on your hands and are planning a longer trip make sure it will be covered.
What Covid cover is included? Some policies will pay out if a positive Covid test forces you to cancel your trip, or covers medical care and other expenses if you contract Covid while you are away. However this is not standard across all policies so it's vital you check first.
(MORE: Holiday refunds)
What types over 50s travel insurance can I buy?
Over 50s travel insurance can be purchased on a single-trip or annual basis, depending on the number of times you are likely to go away.
You can also purchase policies for travel within Europe or worldwide cover. Worldwide policies, particularly those including the USA and Canada, are more expensive owing to the higher cost of medical care.
What makes most sense for you will depend on your travel plans. As a general rule, if you are planning more than one trip a year annual (or multi-trip) cover will be the most cost- effective option, however there are exceptions.
If for example you're planning a week's ski-ing in the USA – where medical costs are high and winter sports cover required – and a straightforward European city break where you won't do anything much more adventurous than strolling the streets, two single trip plans could work out cheaper.
Look After My Bills Newsletter
Get the best money-saving tips, tricks and deals sent straight to your inbox every week. Make sense of your money in partnership with The Money Edit.
Rachel Lacey is a freelance journalist with more than 20 years' experience writing about all areas of personal finance and retirement planning.
After 17 years at Moneywise magazine as both writer and editor, Rachel now writes for a variety of websites and newspapers as well as corporate clients - these include Times Money Mentor, The Mail on Sunday, NerdWallet UK, Money.co.uk, The Money Edit, and Ideal Home.
She is passionate about financial education and simplifying money matters for all.