Top online surveys to earn money, vouchers and rewards
Make easy cash doing online surveys to earn money. We reveal the survey sites worth your time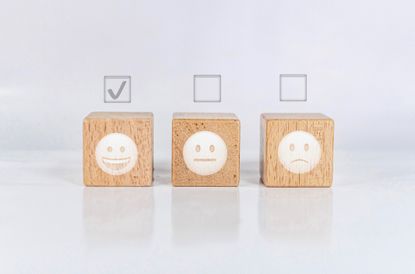 (Image credit: Getty images)
The top paying online surveys to earn money can add a welcome extra bit of cash in the midst of the cost of living crisis.
Firms will pay for your opinion. In the big business world of marketing, "an untested idea is a bad idea". By learning more about customers, companies can cut advertising spend and increase sales.
But how do firms find out about your opinions? The answer is online surveys.
You can do online surveys from anywhere with an internet connection on your laptop, mobile phone or tablet. Signing up is usually free, and you will be invited to complete different surveys which offer rewards for completion.
Households are juggling mortgage payments, high energy bills and pricier, increasingly expensive shops. Online surveys can make you quick and easy cash.
It's easier to use some online survey sites to earn money than others. We've put a list together of the surveys that offer you the best rewards and cash.
TOP FIVE ONLINE SURVEYS TO EARN MONEY
You can make easy cash by giving your opinion and filling out surveys on anything from air fryers to your views on TV shows. Here are the top surveys.
1. Ipsos iSay
Ipsos iSay is at the top of the list when it comes to the payout. These surveys are based on points which translate into rewards and vouchers. To get started, go onto its website and click 'join now' on their homepage.
To create an account it'll ask for your email address, first and last name, gender, date of birth and you'll need to create a password. Trustpilot rates this survey site 4 out of 5.
How much you earn: You can earn around 5 to 250 points per survey. But each reward requires a different number of points. For example you need 488 points for a £5 Amazon voucher, 495 points for £5 M&S vouchers and 490 points for £5 Starbucks vouchers.
Typical time taken for one survey: Around 15 minutes.
Reward payout: Your points are turned into vouchers with retailers like Amazon, M&S and John Lewis.
Is it worth it? Again, depending on how much time you commit to filling out surveys will drive if it's worthwhile, but 15 minutes per survey isn't bad at all.
For example, if you were to do one survey a day for five days a week, assuming you earn 150 points per survey, you would make 600 points a week.
If you cash out after each week you can bag a £5 voucher, but if you let them accumulate every two weeks, you make 1200 points which means you can cash out on £10 vouchers. Overall, this one is worth the time and payout.
2. Survey Spotter
Survey Spotter lets you earn money by filling out surveys for free. All you have to do is go onto its website and sign up with your gender and date of birth to get started. Once your profile is complete, you can choose which surveys you want to complete.
How much you earn: Survey Spotter says the average payout per survey is £3, but this could go up to £20 depending on the survey you're filling out. Survey Spotter claims you could earn £300 a week by completing 5 surveys a day for 5 days a week.
Typical time taken for one survey: Not disclosed.
Reward payout: You can opt for cash or vouchers from retailers like Boots, Amazon and M&S.
Is it worth it? To maximise your earnings with these surveys, you need time on your side and you will need to pick surveys that have a better payout than £3 for it to be worth it.
We don't know how long it takes to do one survey, but if we assumed it took 15 minutes to fill out surveys that payout £3 each, in an hour you would make £12. If you found a better rate, for example £5 per survey, you would make £20 per hour which makes it a lot more worth it- and that's four surveys a day, not five.
3. Swagbucks
Take daily polls and you can bag gift cards worth up to £25 by earning Swagbuck points. Polls include taking surveys, watching videos and online shopping. It's free to sign up but there is one big caveat- you can only do one poll a day. If you do anymore, you won't accumulate any points on them.
How much you earn: Per survey you can earn between 100 to 300 SB points, but other types of polls vary. If you refer a friend to Swagbucks and tell them to use your referral code, you both earn 300 SB points and for as long as your friend earns on Swagbucks, you get 10% of their earnings. A bonus- if you shop with one of their partnered retailers, you can earn cashback in SB points.
Time taken for one survey: Around 10 to 20 minutes- varies depending on the type of poll you do.
Reward payout: Swagbucks pays out in cash or vouchers. They are partnered with over 1500 retailers where you can cash in your points and earn cashback.
Is it worth it? Yes. This survey site is versatile in how you can earn points, making your payout chances even better. You can switch it up by watching videos and playing online games for 10 to 20 minutes of your day and get rewarded. If you refer friends and family you can earn even more points.
4. Y LIVE
Y Live has been up and running since 2010 which lets you earn money when you fill out surveys. They focus on politics, business and culture research and there is no guarantee you will get a survey when you want one, depending on demand amongst users.
How much you earn: Y Live pays £1/ 1 point every 5 minutes. But note, the minimum payout is £50 so it will be a while until you see a physical reward. A great perk is if you get allocated a survey and then they tell you they don't need you anymore, you get put into a prize draw where you can win £250. Winners are announced over email at the beginning of the month.
Time taken for one survey: Around 15 to 20 minutes.
Reward payout: Money by bank transfer or cheque.
Is it worth it? It's a fairly good payout, because for a 20 minute survey you would get £4, better than a lot of surveys rewards. But you need to be willing to wait for the cash out, as it's a minimum of £50 and once you reach that amount you will be paid the month after.
5. Google Opinion Rewards
Google Opinion Rewards is based on their app which can be downloaded on Androids and iphones. All you're required to do is download apps, music, games or movies on the Google Play Store and answer some questions. You will get a survey to complete once a week, sometimes more or less and questions are easy, for example 'which logo do you prefer?' A good thing about this is it's Google, so it's trusted.
How much you earn: You can get up to 60p per survey.
Time taken for one survey: A survey can be done quickly, as surveys don't have many questions and they're simple to answer. Some could take around 2 minutes.
Reward payout: In return you get Play Credit which you can use in the Google Play Store for apps.
Is it worth it? The fact that it is simple and quick makes it worthwhile, and the pennies could add up without you realising. The app has been rewarded 4.6 stars out of 5 and has had more than 50 million downloads.
Online surveys: what you need to know
Before signing up to one of these sites or apps, here's what you need to know.
Cash out as soon as you can. Your cash/ reward will be stored with the site or app, which means your money is not protected. So it's best to take the money out when you can.
Spend gift vouchers quickly. If your cash out is paid in vouchers or gift vouchers, it's best to spend them quickly before you lose it, before it expires and in case the retailer goes bust.
You might need to pay tax on your earnings. If you earn anything below £1,000 a year from filling out surveys, you don't need to pay tax according to the trading allowance bought into effect from 6 April 2017. But, a penny above £1,000 earned and you will need to declare this to HMRC whether you are self-employed or PAYE. To do this, you will need to register for self-assessment and file a tax return. If you are already self-employed and earn over £1,000 you will need to declare your survey earnings too.
Never pay to join. We have just mentioned the top 5 surveys to sign up for, which are all free to join. But there are so many more that are also free to join, so don't pay out of pocket to become a survey member, you can probably find a better one.
It's worth setting up an email address for surveys. Depending on how dedicated you are to make a side income from surveys, it might be worth setting up a separate email account to track everything and so it doesn't get lost in your inbox with the hundred other marketing emails you get.
Log all of the surveys you complete. The last thing you want is to put the hard work in and not be paid. So, keep track of all of the surveys you do, with the site and title of the survey- a spreadsheet might be worthwhile. Anything you don't get paid for you can then chase up and make sure you don't lose out.
Don't expect instant reward/ cash. Although surveys are a quick and easy way to earn some extra cash, don't go in with the expectation of it rewarding you immediately. As you might have read in our top 5, a lot of them have a minimum point threshold you have to reach before you can cash out.
Look After My Bills Newsletter
Get the best money-saving tips, tricks and deals sent straight to your inbox every week. Make sense of your money in partnership with The Money Edit.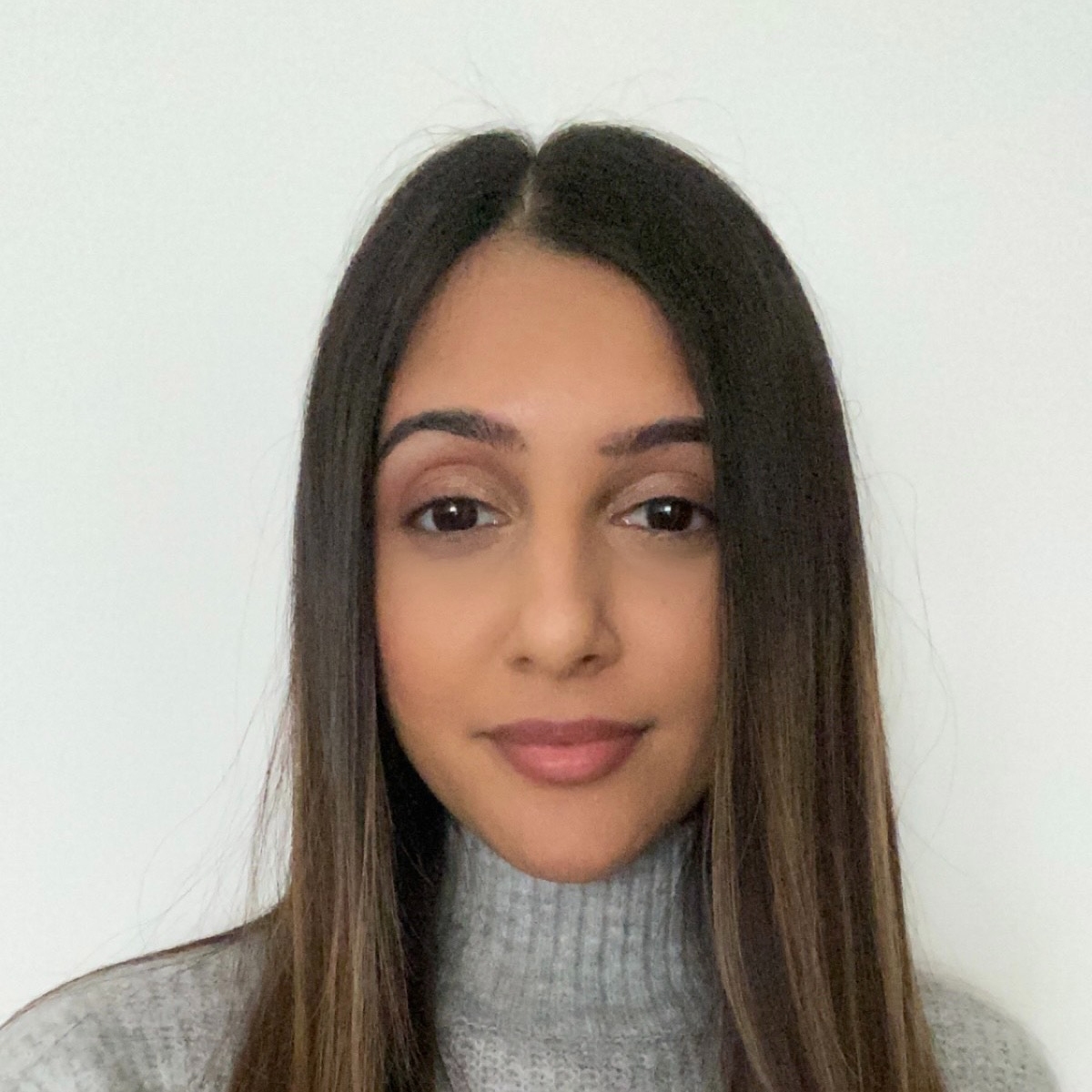 Vaishali graduated in journalism from Leeds University. She has gained experience writing local stories around Leeds and Leicester, which includes writing for a university publication and Leicester Mercury.
She has also done some marketing and copywriting for businesses.
When she is not writing about personal finance, Vaishali likes to travel and she's a foodie.