Radiator vs electric heater: which is the cheapest way of heating?
Radiator vs electric heater – as temperatures drop it's helpful to know which heater is cheaper to run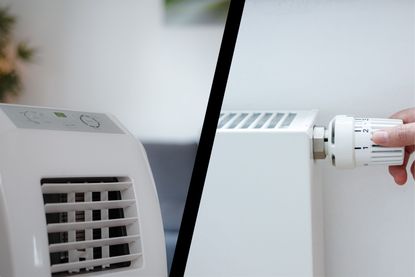 (Image credit: Getty Images)
Look After My Bills Newsletter
Get the best money-saving tips, tricks and deals sent straight to your inbox every week. Make sense of your money in partnership with The Money Edit.
Thank you for signing up to The Money Edit. You will receive a verification email shortly.
There was a problem. Please refresh the page and try again.
Trying to keep heating costs low during the winter can prove to be a challenge, especially as temperatures plummet. In our bid to help reduce costs, we looked at whether a radiator or electric heater is cheaper.
We all want to know the cheapest way to heat a room with costs soaring, and it's important to remember although we have the government's price guarantee in place, the more energy you use, the more you will pay.
The typical household energy bill – based on typical usage is expected to be around £2,500 per year, up from £1,200 last winter.
If you pay by direct debit every unit of energy you use both day and night will cost you an average:
10.3p per kWh for gas
34p/ kWh per for electricity
Costs are different if you pay your bills quarterly, by prepayment meter or if you've got an economy 7 meter. Some suppliers will even pay you to use less energy during peak times.
In our ongoing bid to save you money – we compare radiators and electric heaters to see which one is the cheapest heating method.
Radiator vs electric heater
The cost of using radiators to heat your home
Setting your central heating to come on at regular intervals so your house is toasty warm when you get up in the morning or come home is a luxury – compared with having to crawl out of a warm bed to switch on an electric heater or come home to a cold house.
If you've got radiators in every room – there's no need to worry about some rooms being left cold – as every room in your house should be evenly heated.
If you're not using your spare bedroom or any other room - you can easily turn off radiators in rooms you don't use and shut the door with smart heating controls and timers on thermostats.
And by only heating the rooms you need in the house could save you around £115 a year.
You can do this by lowering radiator valves in the rooms you are not using and you can even keep costs low by putting your heating on timer.
When it comes to the cost factor Dr Steve Buckley, head of data science at Loop said: "whilst gas central heating is less efficient in absolute terms, gas is significantly cheaper than electricity".
Three in four homes use central heating for Winter warmth according to Statista – but it's not cheap if you want a quick fix.
Energy expert Rosie Macdonald from the Energy Helpline says turning on the central heating for an hour could cost you just over £3 based on an average 35 kW household boiler.
This would typically be for a family home; however depending on the size of your home – you may have a much smaller boiler – say 12kW or 24kW.
As a rough guide – based on the unit price of energy for dual fuel customers - one kWh of gas costs 10.3p – which means a smaller 12k boiler could cost £1.20 to run for one hour or £2.50 if you have a 24kW size.
This means if you want some extra heat in the lounge while watching TV or working in your upstairs office – flicking on the heating for an extra hour is an expensive way to keep warm.
Temperature is also key to saving money. The World Health Organisation (WHO) recommends UK households should have a room temperature in winter of around 18°C
But Martin Lewis ran a Twitter poll recently and the majority voted they have their heating on a temperature higher than 18 degrees.
Today's Twitter Poll: What temperature is your main central heating thermostat set at (in Celsius)?Ps this isn't about if it is turned on, it's about the temperature setting for when it is on.November 10, 2022
See more
So consider dropping the temperature on the thermostat by 1 degree every 2 weeks to save on your energy bill.
It's also worth investing in a good level of insulation, and this doesn't have to be expensive. You can use easy hacks like adding curtains to windows, putting draught excluders near doors and if you're keen on experiments, see if putting cling film on your windows works.
The cost of using an electric heater to heat your home
When it comes to the cost factor – electric heaters – like this £30 small square heater from Dunelm costs around 51p per hour to run.
It is a 1500-wattage electric heater – which may not be the most powerful heater on the planet but can give out a decent amount of heat when you need a quick boost in one room.
The more power, the more expensive it is to run like this 2500 watts electric heater costs £59 to buy and 85p to run per hour.
The major plus point of course is that it can be far cheaper than whacking on the heating.
You can of course buy bigger electric heaters which are usually all portable enough to carry around the house – which may be handy if you just need a quick burst of heat if you're the only one in the house and working from home.
As many as 4 million more households across the UK now have electric heaters compared to last year according to the Electrical Safety First charity but it's important to make sure your appliance is safe.
"Avoid buying second hand heaters", says Giuseppe Capanna, Product Safety Engineer with the Electrical Safety First charity.
"Consumers should look out for the CE mark which is a declaration from the manufacturer that they meet the appropriate standard and make sure you buy from recognized manufacturers and retailers".
It's worth registering your new electric heater with the manufacturer as well as any new electrical appliance you buy. It's free to do this and means you'll be contacted in the event of any safety issues with the product or recalls. In most cases details on how to do this with the manufacturer should be in the original box.
If you don't know how to contact the manufacturer - you can find out by putting details of your product into the Electric Safety First website. You can also use its free recall checker to find out if your electric heater or any other electrical appliances have been recalled.
Electric heaters can be used for heating a single room but shouldn't be used to dry clothes directly or close by your heater and Giuseppe Capanna says you should, "never power a heater from an extension lead as they can easily be overloaded and cause fires".
Heat from your radiators isn't lost instantly when the heating switches off, but when you unplug your electric heater the heat is quickly lost.
Another downside is that it can be harder to pre-set electric heaters to come on at fixed times of day – unless you buy a timer plug which you can pick up for around £5 at most DIY stores.
But if you get to the point where you're plugging in electric heaters in every room then the cost may outweigh the cost of central heating.
"Heating individual rooms using portable electric heaters may seem convenient, but the cost of running electric heating is significantly higher than the cost of the gas equivalent.
"As a rough comparison – if you use an electric heater in four rooms of the house it could be more expensive than using the central heating – especially if you have a smaller home and a 12kW boiler."
Again, a good level of insulation in the room will be helpful to keep the heat in, especially when using an electric heater as the heat is only temporary. You can check if you are eligible for government grants that fund insulation for example Energy Company Obligation (ECO) which includes loft and cavity wall insulation.
The verdict - which is cheaper?
It all comes down to whether you're heating a single room or an entire house. Using a single electric heater for one hour a day will cost you £3.57 a week compared with around £21 if you fire up your central heating.
If you're just using one room – for example working from home – and need a quick burst of heat, using an electric heater can be a money saver compared with firing up the central heating system.
And electric heaters come out on top for ease of use, low maintenance and easy installation (all you have to do is plug it in).
But if you try to heat your entire home with electric heaters in each room instead of radiators – it will cost much more and won't give the same level of warmth.
If you are heating the whole house or multiple rooms and are better off using the central heating, you can still cut costs when putting the central heating by doing small things:
And if you don't own an electric heater and don't want to invest in one right now, there are other things you can do to only heat the rooms you want in your home with central heating, which could save you up to £115.
Related articles
Look After My Bills Newsletter
Get the best money-saving tips, tricks and deals sent straight to your inbox every week. Make sense of your money in partnership with The Money Edit.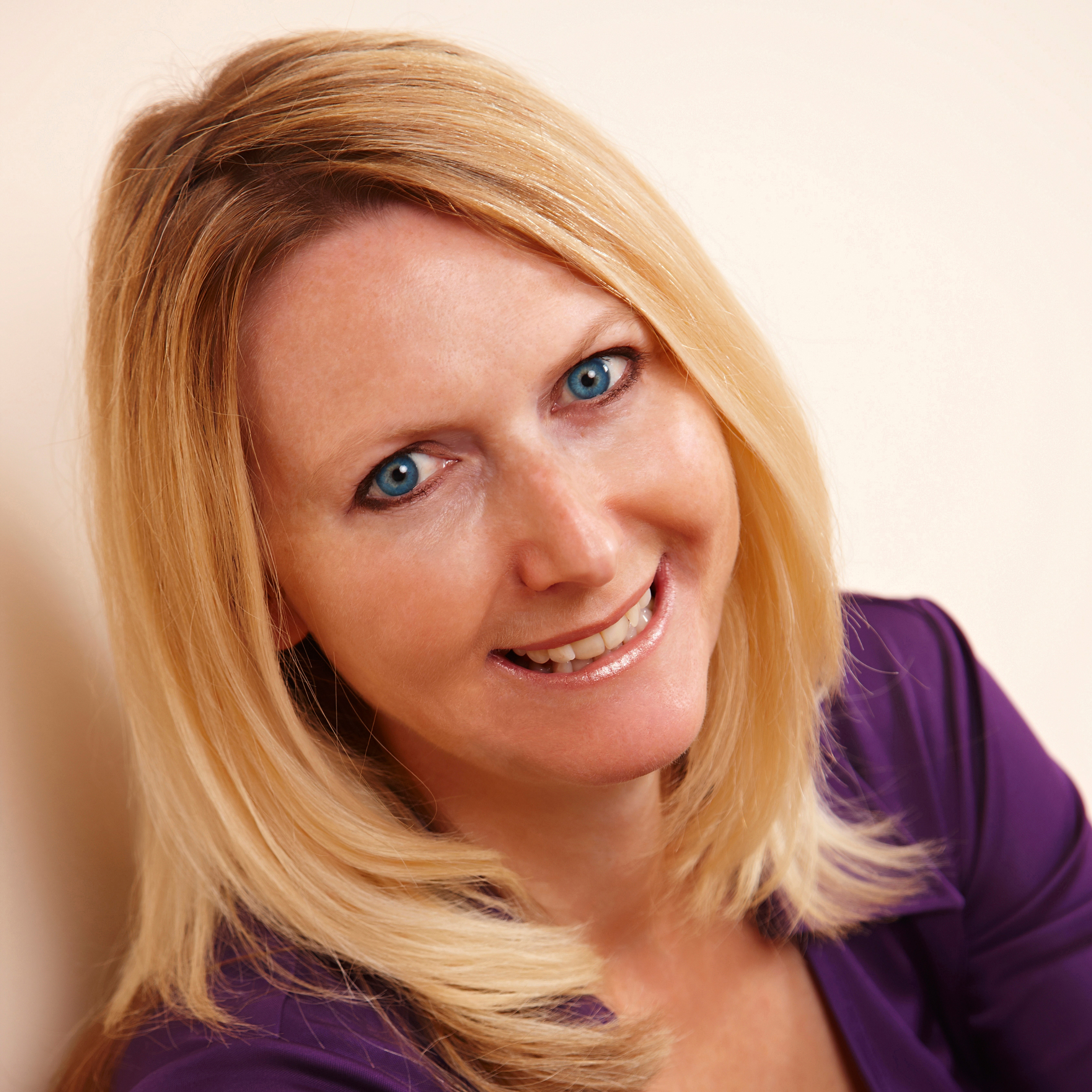 Sue Hayward is a personal finance and consumer journalist, broadcaster and author who regularly chats on TV and Radio on ways to get more power for your pound. Sue's written for a wide range of publications including the Guardian, i Paper, Good Housekeeping, Lovemoney and My Weekly. Cats, cheese and travel are Sue's passions away from her desk!