Selling your home: avoid these mistakes to get the best possible price
From boosting kerb appeal to clearing clutter, there are crucial steps to take to ensure you get the highest price when selling your home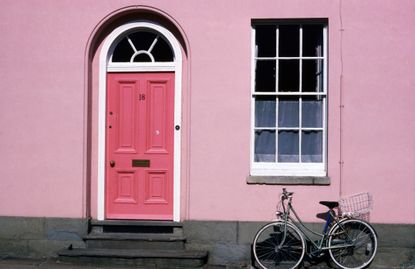 (Image credit: Getty images)
Look After My Bills Newsletter
Get the best money-saving tips, tricks and deals sent straight to your inbox every week. Make sense of your money in partnership with The Money Edit.
Thank you for signing up to The Money Edit. You will receive a verification email shortly.
There was a problem. Please refresh the page and try again.
If you are looking to sell your home, then you want it to be as attractive as possible to potential buyers. However, there are certain "red flags" that can put those buyers off, so should be avoided at all costs.
More than 50% of homes fail to sell within 10 months, according to TheAdvisory, an advice website for home sellers - so if you want yours to stand out from the rest and sell at the best price, it's worth taking the time to spruce it up.
If you can convince buyers they've found their dream home within just 10 minutes, you've more chance of getting a better price. Which? research found 52% of buyers who spent under 10 minutes viewing a property paid the asking price, or more. However, 71% of buyers who spent more than 90 minutes at a viewing paid below the asking price.
House prices are under pressure at the moment. According to the latest Halifax House Price Index, house price inflation was just 0.1% over the past year, meaning the average property price now stands at £286,896.
Given the challenges faced by sellers, it's more crucial than ever to get the best possible price when selling. That means presenting your home in the best possible light, and avoiding some of the big mistakes that can dent your chances of making a good impression on potential buyers.
Boost your home's energy efficiency
Boosting your home's energy efficiency can increase its value, but this is usually a long-term project, not a quick way to bump up the selling price.
If you have the money, then according to a spokesperson from the mortgage broker L&C Mortgages, "installing energy-efficient windows, insulation, and appliances is a sure-fire way to make your home eco-friendlier and more attractive to prospective buyers".
This can include adding solar panels, a smart thermostat, or a tankless water heater, which can all make your home more energy-efficient.
Major upgrades and installations like this aren't cheap, although they can pay off in the long run, "both in terms of energy savings and increased resale value", according to L&C.
You may not have the central heating turned on if buyers view your home during warmer weather, but they may ask for it to be switched on to check it works and it's not a noisy gurgling system - so if you know there are issues, get them fixed. This may be as simple as bleeding the radiators, to get rid of excess air in the system.
Kerb appeal
First impressions matter as many of us are led by emotion when it comes to buying a home, so it's important to think about what any prospective buyers are likely to see first, namely the outside of your home.
Improving your home's kerb appeal can increase its value by as much as 10%, according to a study by the Royal Institution of Chartered Surveyors (RICS).
A spokesperson for L&C Mortgages suggests "adding a fresh coat of paint to windows, doors or other painted surfaces where possible, planting some flowers or fresh grass seed to revitalise a front or back garden and ensuring your exterior is well maintained".
Other changes that can boost your property's kerb appeal include replacing outdoor lighting and cleaning and updating your front door, especially if it has a rusting house name or number.
Clutter
When a prospective buyer enters your home, they want to get a sense of how much space is on offer. That can be difficult to do if the property is particularly cluttered.
Making sure the property is clear is therefore a smart move, with some sellers now even investing in temporary storage where they can keep larger pieces of furniture.
It might seem a little inconvenient in the short term, but if it helps buyers picture themselves in the property ‒ and therefore boosts the sums they would be willing to pay for it ‒ then it could pay off.
Bold wallpaper
The way your home has been decorated can impact how desirable it will be to buyers.
Just because you love that quirky feature wall, it doesn't mean potential buyers will. In fact, the thought of having to get rid of it and redecorate may actively put them off purchasing the property.
Elaine Penhaul, director of home staging company Lemon and Lime Interiors, says the choice of patterned wallpaper can be "extremely personal" to the homeowner.
"This can often clash with a prospective buyer seeing the potential of the room as it is often too bespoke to the furnishings and people living within the current space."
Property maintenance
Moving into a new property is inevitably a lot of work on its own. As a result, many buyers won't want to start that new chapter of their lives with a long to-do list of things to fix around the house.
If you are selling your home, take time to carry out some maintenance like "cleaning your gutters, checking for leaks and ensuring your home is well maintained, free of structural issues or pests", is the advice from L&C Mortgages.
Take the time to change those lightbulbs that have blown, or to fix that door handle that's barely hanging on.
While these issues might seem small, they can suggest to a buyer that the house has not been properly looked after, with bigger ‒ and more expensive ‒ issues lurking.
Give it a scrub
Along similar lines, it's important to ensure the property looks its best for any viewing.
That means a thorough clean, and a close attention to detail ‒ dust down each room, and make sure there aren't any little wrinkles, like limescale in the bathroom, that might dent the appeal of your home.
Fresh coffee on the go, along with fresh flowers, aren't a new home-selling trick, but it's one way to make sure there's no lingering smells from pets or fried food. Lighting some scented candles a couple of hours before prospective buyers come round can also help.
Damp and mould
One of the biggest turn-offs around is damp, according to Tim Leonard, personal finance expert at the website NerdWallet.
"Fail to address the issue and it is not only likely to reduce buyer interest, but could also come back to haunt you on a survey."
Addressing damp is not just good sense when selling your home either, since it can lead to health issues for you and other residents of your property. Make sure it is cleared as soon as possible.
What about the garden?
While the home itself is always going to be the main focus for any buyer, having a garden included can seal ‒ or collapse ‒ the deal.
Since the pandemic, many homebuyers are far more keen to enjoy the benefits of a garden, so having one will boost the appeal of your home. However, that is reliant on it looking in good condition ‒ if it looks like a jungle, then rather than a selling point it becomes a red flag.
Take some time to get the garden looking clear, and you could see a positive effect on the price you fetch for your home.
While having a major garden revamp could be costly, a few ready-bought hanging baskets or even pots may be worth the small investment.
Temperature
Have a think about the warmth of your home when conducting viewings. If a potential buyer feels comfortable in your home, they are more likely to want to pay a decent price in order to buy it.
Equally, if they are cold during the viewing then that may bring up questions about whether the heating system works properly, or whether there are insulation issues.
Of course, this is less likely to be an issue in the warmer months than when selling in the depths of winter, but it's worth bearing in mind.
Add an extension
If you have the space and budget, adding an extension can be a great way to increase the value of your home, however you've got to consider how much you're spending, compared with the potential increase in value, especially if you're looking to sell further down the line.
The Office for National Statistics (ONS) found that on average, each square metre of property space in the UK is worth £2,907, which means adding even a small extension can add significant value to your property.
According to Checkatrade, the average price for a 20-metre squared extension is £44,000, meaning the added space from an extension could increase the value of your home by £58,000.
"Keep in mind that the cost of an extension will depend on various factors, including the size of the extension, the materials used, and any necessary permits or permissions", says L&C Mortgages.
Having an extension built isn't a quick DIY project, as you may need planning permission (you should ideally speak to your local planning council planning department first).
Create an extra bedroom
Turning your spare room, or home office, back into a bedroom is another way to boost the value of your home, especially if your spare room has become the dumping ground for items ready to go into the loft.
L&C Mortgages found adding an extra bedroom can increase the value of a property by 20%.
This could be as simple as having a good clear-out, taking down any existing storage shelves and repainting the walls, however if you're considering turning the loft or garage into another bedroom, then this may well require far more work and money.
Read more
Look After My Bills Newsletter
Get the best money-saving tips, tricks and deals sent straight to your inbox every week. Make sense of your money in partnership with The Money Edit.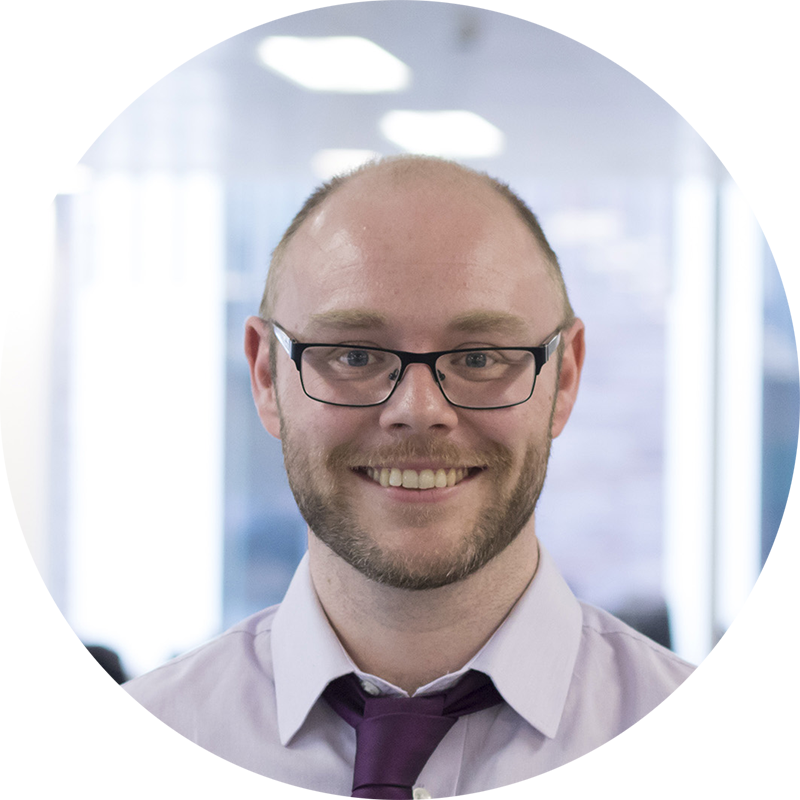 John Fitzsimons has been writing about finance since 2007, and is a former editor of Mortgage Solutions and loveMONEY. Since going freelance in 2016 he has written for publications including The Sunday Times, The Mirror, The Sun, The Daily Mail and Forbes, and is committed to helping readers make more informed decisions about their money.