Most common landlord mistakes to avoid with a buy to let
Find out how to reduce the risk with our guide to the seven biggest landlord mistakes and how to avoid them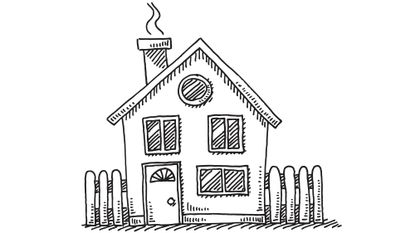 (Image credit: getty images)
Buy to let offers investors the tantalising combination of capital growth from rising house prices and income from tenants' monthly rent.
According to Land Registry figures house prices grew by 10.2% in the year to March 2021, while Paragon Bank reveals that in the first quarter of this year average rental yields hit 6% - the highest level in three years.
However while the numbers might be seductive, making money from buy to let isn't as easy as it looks.
Find out how to reduce the risk with our guide to the seven biggest landlord mistakes and how to avoid them.
(MORE: Is now a good time to invest in buy to let?)
1. Overlooking tax
Landlords should overlook tax at their peril. In order to encourage home ownership, the government has made a series of tax changes for landlords that are making it increasingly difficult to make money from property. Historically landlords have been able to offset mortgage interest against income for example, but this has been gradually phased out since 2015. Now you get a 20% tax credit on interest instead of tax relief at your own rate of tax, hitting higher and additional rate tax payers in the pocket. Property investors also pay a 3% stamp duty surcharge too.
This doesn't mean you can't make money from buy to let but new landlords must be familiar with tax rules and factor them into any purchasing decision.
2. Buying in the wrong location
You might have found the perfect rental with all mod cons, but if it doesn't offer tenants the transport links they need or fall in the catchment of their desired schools you could struggle to let it, or get the level of rent you want.
Talk to estate agents and letting agents about the type of tenant you are looking for (for example students, young professionals or families) and ask them what amenities they need and what locations they are prioritising. Buying a cheaper property in a less desirable location is usually a false economy.
3. Letting your heart rule your head
It's all too easy to let your tastes and preferences dictate the property you buy, its location and how you furnish and decorate it. However these are all irrelevant if you aren't going to be living in the property and could have significant impact on its appeal.
Instead focus on the properties that are likely to deliver the best returns. By prioritising the needs of your ideal tenants it will be easier to track down the most profitable opportunities.
4. Not screening tenants properly
It doesn't matter how much potential your property has, if you're tenants don't pay up you won't be able to pay your mortgage. Likewise you want to know they won't trash it. Lettings agents can screen potential tenants on your behalf, checking income and employment status as well as references from previous landlords. If you aren't using a letting agent you can still use a tenants referencing agency.
5. Thinking buy to let is a hobby
When you are letting a property you are effectively running a business and so you need to treat it as such.
Aaron Strutt, product and communications director at Trinity Financial says you need to be super organised. "Many landlords do not keep accurate records or spreadsheets, causing problems when they come to get a mortgage. These spreadsheets highlight property addresses, rental incomes, their existing lenders and outstanding mortgage balances, plus property values and mortgage rate expiry dates. These are key bits of information and make life much easier when applying for a mortgage or managing taxes."
6. Having a sloppy inventory
You might think your tenants have left stains on the carpets or swiped some of your kitchen supplies, but without a proper inventory it can be difficult to prove. An inventory is more than just a list of fixtures and fittings – you need photographs and full descriptions to avoid disputes when tenants move out. Inventories can be done by landlords, lettings agents or third- party companies.
7. Failing to keep tabs on your property
It can be a bit of a faff visiting your property – you do need to give your tenants 24 hours' notice – however it's vital you keep tabs on it. In addition to being able to nip problems like damp or leaks in the bud, you can also get a better idea of who is living in the property and whether it is being sub-let.
Look After My Bills Newsletter
Get the best money-saving tips, tricks and deals sent straight to your inbox every week. Make sense of your money in partnership with The Money Edit.
Rachel Lacey is a freelance journalist with more than 20 years' experience writing about all areas of personal finance and retirement planning.
After 17 years at Moneywise magazine as both writer and editor, Rachel now writes for a variety of websites and newspapers as well as corporate clients - these include Times Money Mentor, The Mail on Sunday, NerdWallet UK, Money.co.uk, The Money Edit, and Ideal Home.
She is passionate about financial education and simplifying money matters for all.