Reverse mortgages: what are they and how can they work for you?
Understanding the ins and outs of reverse mortgages is essential before you commit to taking one out yourself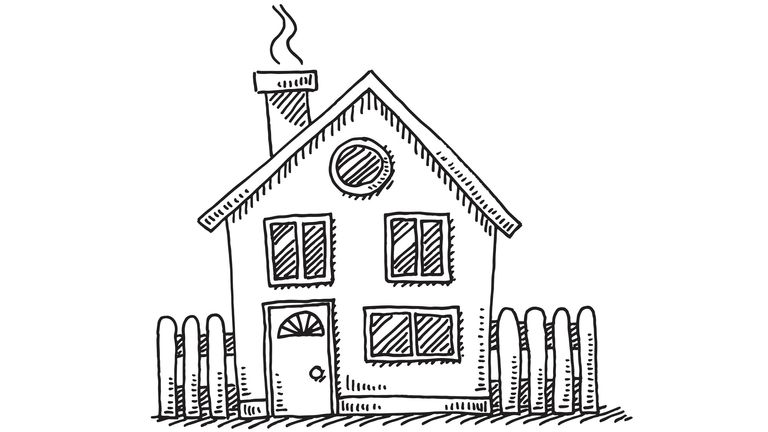 (Image credit: getty images)
By Sabuhi Gard
Some people might not have heard of reverse mortgages (they are more commonly known as lifetime mortgages in the UK, but reverse mortgages in the US, Canada or Australia), but they are simply a type of equity release loan that allows a homeowner, over the age of 55 to unlock a percentage of equity tied up in their home.
They are called reverse mortgages, as unlike conventional mortgages they allow interest to roll-up on top of the original capital borrowed. In contrast, if you take out a traditional mortgage, you make regular payments to reduce the outstanding balance over the mortgage term.
(MORE: Mortgages for the over 50s)
How does a reverse mortgage work?
You can take out a reverse mortgage if you are approaching retirement age or if you have already reached retirement age. Unlike a traditional mortgage with a fixed term of anything between 25-years to 40-years, there is no pre-agreed term.
You will have to repay the original capital borrowed plus all interest accrued upon death (in the case of joint applicants this would be upon the death of the last surviving applicant) or when you move into a residential care home.
The money you borrow can be released to you in one of two ways: one tax-free lump sum payment or a drawdown facility. Most mortgage lenders offer a tax-free lump sum option for the full amount you want to borrow.
However, some mortgage lenders offer the option to take a smaller lump sum at the start and then drawdown the remaining cash as and when you need it.
The money released from your home can be used for anything you like from, family gifts, home improvements or luxury holidays.
You can take out a reverse mortgage on a sole or joint ownership basis. Married couples usually take out a joint ownership reverse mortgage which means that the cash you borrow doesn't need to be repaid until the last surviving spouse dies.
(MORE: Can I pay my mortgage with my pension?)
Types of reverse mortgage
Single-purpose reverse mortgage. These loans are available from government agencies and non-profit groups and are designed for just one purpose outlined by the mortgage lender. For example, someone might use a single-purpose reverse mortgage for a home improvement project (creating a single-storey extension or building a conservatory).
Proprietary reverse mortgage. Proprietary reverse mortgages are available from private lenders. They offer more flexibility than single-purpose reverse mortgages. Unlike single-purpose reverse mortgages, proprietary reverse mortgages usually don't come with any restrictions on how you can spend the cash.
Home Equity Conversion Mortgage (HECM). An HECM is insured by the Federal Housing Administration (FHA), is the most common kind of reverse mortgage, as defined by finance website Investopedia. As of 2020, the HECM borrowing limit was $765,600. Although proceeds from an HECM can be used for any purpose, some homeowners might not qualify due to certain restrictions. These loans are available only to homeowners who are at least 62 years old.
Should I take out a reverse mortgage?
Taking out a reverse mortgage very much depends on your personal circumstances, and it is advisable that you get some independent financial advice before doing so.
You might want to take out a reverse mortgage because you want to have the additional security of a healthy income in retirement, or you need to pay for medical costs and your current financial circumstances don't allow it.
Who is a reverse mortgage best suited to?
A reverse mortgage is meant for homeowners who have paid off their existing mortgage or who have accumulated a lot of equity in their home over the decades.
The loan to value ratio (LTV) available will differ from mortgage lender to mortgage lender. Depending upon your age and health, most lenders will offer a loan to value of 50% and some will offer 55%.
Pros and cons of reverse mortgages
Pros
You can release the equity from your home and live in it for the rest of your life, without money worries.
Mortgage lenders don't impose income or credit requirements if you take a reverse mortgage.
Cash from a reverse mortgage loan are usually tax-free, and none of the loan needs to be paid back if the borrower stays in the home and covers maintenance expenses, like home insurance.
As long as you use a mortgage lender who is a member of the UK Equity Release Council (ERC) there is no risk of eviction, repossession or negative equity.
Cons
There are upfront and ongoing costs associated with reverse mortgages, for example, arrangement fees, financial adviser/broker fees, legal costs, completion fees, property valuation.
A variable interest rate, rising loan balance and a reduction in home equity.
The maximum amount you can borrow will depend on your age, health and the value of your property.
Sabuhi is a journalist, content writer, and editor for national newspapers, media agencies, and websites. With two decades of experience, Sabuhi has worked for the FT, Times Online, ITN On, Guardian, Express, Daily Mail, Mail on Sunday, Independent, Independent on Sunday, and inews.