Remortgaging: we look at the pros and cons
Thinking about remortgaging? Read our guide before making your decision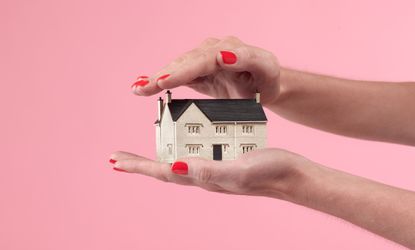 (Image credit: Getty Images)
Look After My Bills Newsletter
Get the best money-saving tips, tricks and deals sent straight to your inbox every week. Make sense of your money in partnership with The Money Edit.
Thank you for signing up to The Money Edit. You will receive a verification email shortly.
There was a problem. Please refresh the page and try again.
More people will be looking at remortgaging as almost £40bn of mortgage deals come up for renewal by December 2021 – the biggest month for remortgaging in over a year.
If you're one of the tens of thousands of homeowners whose mortgage deal is due to end soon you might be trying to decide if you should stick with your current lender or shop around for a new deal and switch.
Mortgage lenders have been busy building slick, quick and hassle-free technology to make it easier than ever to stay with them and never leave.
It's certainly a good deal for them but is it for you? We explore the pros and cons behind your decision to stick or switch.
Benefits of sticking vs remortgaging
If you're not asking to borrow more money or reduce your mortgage term it takes around 15 minutes to pick your next mortgage deal. There's no paperwork to fill out and your lender will not reassess your financial circumstances or your credit history. Most of the time, you won't even need a valuation.
Known as a product transfer, this quick way of changing mortgages grew in popularity over the pandemic because everything could be done from the comfort of your living room and often it costs nothing at all.
It's certainly a wise decision to avoid paying your lender's standard variable rate.
Mortgage interest rates are at rock bottom. A homeowner who has equity of 40% or more in their property can unlock rates of 1% or less, yet the average standard variable rate is 4.41%.
On a £200,000 mortgage over 25 years, that's a saving of £347 a month or £4,164 a year. And to tempt you to lock into your next deal even quicker, some lenders will let you move on to your new interest rate penalty-free three months before your old deal expires – if your new deal is cheaper.
Drawbacks of staying put instead of remortgaging
A product transfer sounds like a win win. But it isn't always.
Your mortgage lender may not be offering the lowest interest rates for your circumstances. Without shopping around, you could be missing out on a cheaper mortgage deal or a similar mortgage deal with lower fees.
Beware, some lenders offer eye-catching rates that come with a high fee of around £1,000.
For example a 1.2% interest rate on a £200,000 mortgage with a fee of £1,000 costs £19,624 over two years. Where as a fee-free deal with a rate of 1.35% costs £18,864 over the same period.
Value of mortgage advice
By selecting a mortgage deal online with your bank, you're not receiving advice. You may think you don't need advice. It's easy to pick the cheapest looking interest rate right?
But getting the best deal for you, isn't all about interest rates.
You could be missing out on far bigger savings, says Emma Jones, managing director of Alder Rose Mortgage Services.
"Borrowers don't understand how to maximise the benefit of an interest rate saving," says Emma.
"We always advise borrowers to reduce their mortgage term when they remortgage. Their income might have gone up since they last remortgaged so they can afford to make a higher monthly payment over a shorter term.
"Or if we're switching the borrower to a cheaper rate, we encourage them not to lower their monthly payment but keep it the same to repay the debt quicker, saving much more interest over the long term."
You may also miss out on the chance to switch to a deal that could be better suited to a change in your circumstances.
A homeowner who has recently received an inheritance might benefit from opening a little-known offset mortgage, where your savings sit alongside your mortgage debt to reduce the amount of interest you pay.
If after a full sweep of the mortgage market your broker finds that your current lender is offering the best deal, they will complete the process for you sometimes without charge.
Hazards of being hasty
Once you've activated your new mortgage deal, you'll be tied in for two to 10 years.
Most mortgage deals come with early repayment charges.
If you want to remortgage to raise money for home improvements before you deal expires you will be charged a penalty of between one and 5% of your balance. Likewise, if you want to move home mid-way through your mortgage deal you'll incur a penalty.
To avoid this, you may have to take out a more expensive secured loan or ask your current lender for a so-called further advance. This is a separate second mortgage charged at a higher interest rate.
Finding a mortgage broker
If you decide to use a mortgage broker make sure you choose an independent adviser who can search the whole market for you.
Directories such as unbiased.co.uk or vouchedfor.co.uk will find advisers in your area. If you need help choosing, the government-backed MoneyHelper site has some handy tips.
You might want to use an online mortgage adviser. You'll need to complete an online form disclosing all your details before receiving an automated recommendation. You'll then be invited to discuss the recommendation with an adviser over the phone. Trussle, Habito and Mojo Mortgages are three of the most well-known online brokers.
Look After My Bills Newsletter
Get the best money-saving tips, tricks and deals sent straight to your inbox every week. Make sense of your money in partnership with The Money Edit.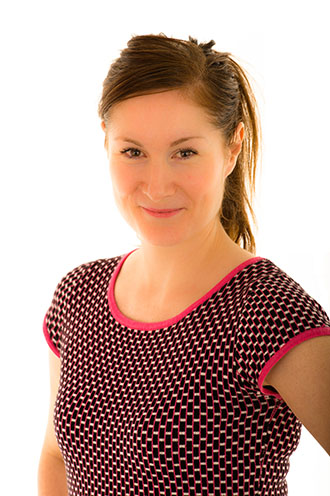 Samantha Partington is a freelance personal finance journalist specialising in mortgages and the property market. Over the past nine years, Samantha has worked for the Daily Mail, trade website Mortgage Solutions and business title Property Week. She regularly writes for national newspaper money pages, such as Money Mail and Sun Money. She also supports property tech firms with content writing.