Typical two-year fixed rate mortgage exceeds 3% for first time in over seven years
The run of rate increases from the Bank of England since December is creating a remortgage boom, with the average two-year fixed deal rising above 3% for the first time in over seven years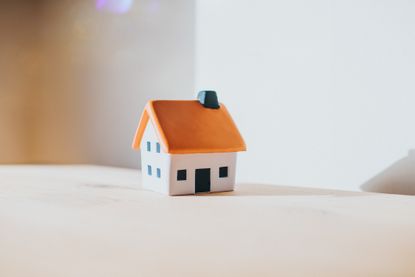 (Image credit: getty images)
The average two-year fixed rate on a mortgage has risen above 3% for the first time in over seven years, according to a new report.
A typical two-year fix is now 3.03%, after rising 0.69 percentage points since December 2021, according to Moneyfacts UK Mortgage Trends Treasury Report. It's the highest level since March 2015.
It means those remortgaging face significantly higher monthly payments if they don't manage to secure a good mortgage deal.
A homeowner with a £250,000 25-year loan, for example, will end up paying £131 more a month on 3.03% than on the cheapest two-year fix from Cumberland Building Society (as of 9 May 2022) which sits at 1.99%.
Five-year fixed deals have also been rising. The average five-year fix is now 3.17%, after rising for seven consecutive months. It's the highest level since May 2016.
What has caused the increase?
Increasing mortgage rates have partly been brought on by four increases in the base rate by the Bank of England since December and created something of a remortgage boom: almost 144,000 borrowers remortgaged in the first three months of 2022, according to the Bank of England.
Eleanor Williams, finance expert at data analyst Moneyfacts, said: "Remortgage borrowers, spooked by Bank of England rate rises, are in a hurry to secure some financial stability and rush to lock into a fixed deal to protect themselves from further rate increases. This move may particularly be true for those who, by virtue of house price growth, could take advantage of increased equity in their home to potentially secure a lower rate.
However, while the rates have been lower in recent years, if you took out a mortgage five years ago you probably won't be shocked if you are ready to remortgage soon. The average five-year fixed rate was 2.89% in May 2017 - only 0.28 percentage points cheaper.
Good news for first-time buyers
There is a sliver of good news for first-time buyers. There are 369 deals offered that only require a 5% deposit. Williams adds "The average two- and five-year fixed rates at both 95% and 90% LTV may have risen month-on-month, these are the only two lending tiers where the average rates remain lower now than they were at this time last year."
While the cost of living crisis will affect first-time buyers' road to homeownership, the choice of mortgage deals seem to indicate that lenders could be keen to help this demographic where possible.
Katie is staff writer at The Money Edit. She was the former staff writer at The Times and The Sunday Times. Her experience includes writing about personal finance, culture, travel and interviews celebrities. Her investigative work on financial abuse resulted in a number of mortgage prisoners being set free - and a nomination for the Best Personal Finance Story of the Year in the Headlinemoney awards 2021.