Remortgage deals May 2022: the ultimate guide to the latest offers
As interest rates go up, we've found the latest remortgage deals and highlight why it's worth switching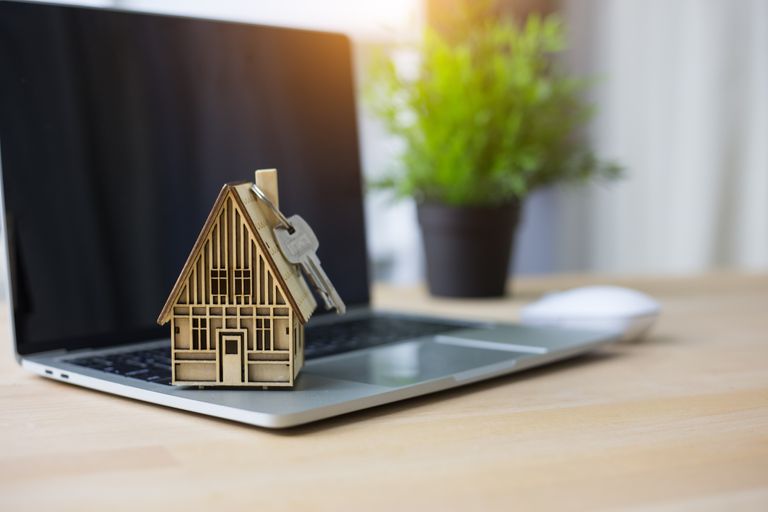 (Image credit: getty images)
The cost of living continues to rise, with the Bank of England raising the base rate for the fourth time since December to 1% on 5 May and inflation now at an eye-watering 7% - the highest it's been for 30 years.
Your mortgage is likely to be your biggest monthly outgoing so keeping up to date with the latest remortgage deals is vital to ensure you are spending your money wisely and minimising the impact of rising prices on your finances as much as possible.
When you first take out a mortgage, lenders lure you in with a great deal for the first few years that's cheaper than their standard variable rate (SVR), which generally goes up and down with the base rate. The deal usually lasts for two, three or five years but after this your rate is likely to jump up, which means higher monthly payments. SVRs have increased recently along with the base rate and more rises are expected.
So, what can you do? The answer lies in remortgaging. This is when you take out a new mortgage on a property you own, usually to replace your existing one to save money by getting another initial deal. You can do this either with a new lender or by switching to a new deal with the same one.
Taking out a fixed rate, which 96% of borrowers since 2019 have done, will give you peace of mind that you'll know what your mortgage payments will be over the period of the deal.
"The desire to fix for longer may well be in the mindset of borrowers who are conscious that rates are expected to climb even further and there are even 10-year fixed mortgages to take into consideration," says Rachel Springall, a finance expert at Moneyfacts.co.uk.
If the timing's right, your new deal starts before your old one ends, taking you seamlessly from one lot of discounted mortgage payments to another. You can keep doing this until you get towards the end of your mortgage, when switching becomes less worthwhile and harder to do, as the minimum term for a new mortgage is usually five years and there will be a minimum amount you can borrow.
LATEST REMORTGAGE DEALS
Here's a selection of the best five-year fixed-rate remortgage deals currently available throughout the UK based on their total cost over the deal period. You may be able to get a cheaper deal from a lender that lends in your local area only or just in Great Britain or Northern Ireland.
Best for borrowing up to 60% LTV
First Direct – 2.29%
Max LTV: 60% | Product fee: £490 | Total cost over five years: £47,646
There are no valuation or legal fees to pay with this deal. You can make unlimited lump sum or monthly overpayments without charge to help you pay your mortgage off early and reduce the amount of interest you end up paying overall. As with most mortgages, early repayment charges apply until the end of the initial deal period.
HSBC – 2.29%
Max LTV: 60% | Product fee: £999 | Total cost over five years: £48,155
This deal costs £509 more over the five-year fixed-rate period than the First Direct one above but the interest rate and therefore your monthly repayments are the same. There are higher product fees though. There are no valuation or legal fees to pay and you can make overpayments of up to 10% extra a year without charge. There are early repayment charges in the first five years.
Best for borrowing up to 80% LTV
Lloyds Bank – 2.38%
Max LTV: 80% | Product fee: £999 | Total cost over five years: £48,446
As with many other remortgage deals, there are no valuation or legal fees to pay with this mortgage. Early repayment charges apply during the initial five-year period but you can overpay by 10% extra a year without charge. If you have a Club Lloyds current account you get £250 cashback with this deal, which means it would cost just £48,196 over the five years.
Nationwide Building Society – 2.39%
Max LTV: 80% | Product fee: £999 | Total cost over five years: £48,489
This deal is only £443 more expensive over the first five years than the Lloyds Bank mortgage above as it has a slightly higher interest rate. No valuation fees apply and you can get either free legal fees or £500 cashback on completion, which means the deal would cost just £47,989 over the five years (plus legal fees). You can overpay by up to 10% a year without charge.
*Mortgage selection based on data from Moneyfacts.co.uk on 9 May 2022. Total cost figures are for borrowing £150,000 over a 20-year term and are rounded to the nearest pound.
Why should I remortgage?
Most people remortgage to save money when their initial deal ends and the savings can be huge. For example, if you were with Halifax paying its current standard variable rate (SVR) of 4.49% on a £150,000 mortgage with 20 years to go you would be paying £948 a month – a total of £56,880 over five years (assuming the rate stays the same over the five years – as it's variable it could go up or down at any time).
But if you switched to the best five-year fixed-rate deal from First Direct above at 2.29% you would be paying £780 a month and it would cost you just £47,646 over five years including the product fee – a saving of £9,234.
How can I get the best remortgage deal?
Lenders offer a different set of deals for remortgages than for first-time buyers or moving home, although some may be available to all borrowers.
To find the best deal for you it's a good idea to speak to a mortgage broker as they will be able to look at the whole available market. They will also have access to deals that aren't available directly from lenders. Alternatively, you can use comparison sites.
When you're comparing deals you should look at the total cost over the deal period, which will include the cost of the fees involved, rather than just the initial rate.
The smaller the proportion of the property's value you're borrowing (known as the loan-to-value or LTV) the lower the rate you'll pay.
Cathy has been a journalist since 2001 and specialises in money, property and technology. Before going freelance in 2018 she worked at Which? for 12 years, first as a money writer then as an editor in the money, home, tech and cars teams. Publications she has written for as a freelancer include Loveproperty.com, Lovemoney.com, The i Paper, the London Evening Standard, Which? and Which? Computing.