Remortgage deals July 2021: the ultimate guide to the latest offers
We've found the latest remortgage deals and highlight why it's worth switching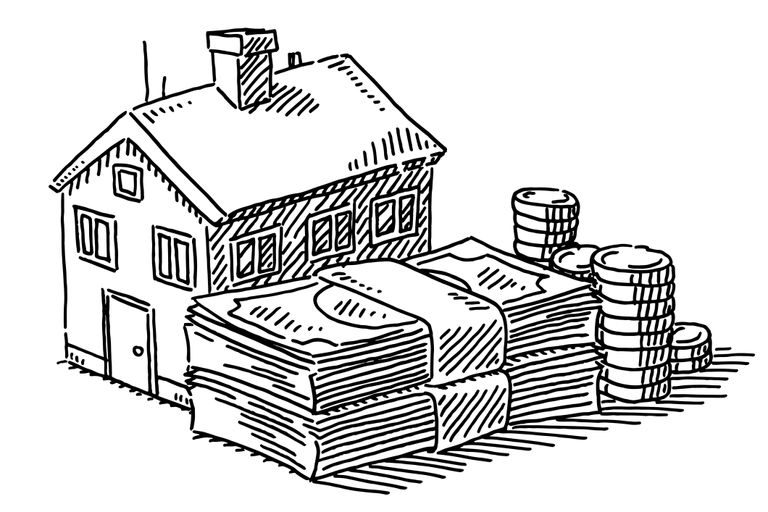 (Image credit: getty images)
By Cathy Hudson
Keeping up to date with the latest remortgage deals is vital to ensure you are spending your money wisely.
When you first take out a mortgage, lenders lure you in with a great deal for the first few years that's cheaper than their standard variable rate. It usually lasts for two, three or five years but after this your rate is likely to jump up, which means higher monthly payments.
So, what can you do? The answer is remortgage. This is when you take out a new mortgage on a property you own, usually to replace your existing one to save money by getting another initial deal. You can do this either with a new lender or by switching to a new deal with the same one.
If the timing's right, your new deal starts before your old one ends, taking you seamlessly from one lot of discounted mortgage payments to another. You can keep doing this until you get towards the end of your mortgage, when switching becomes less worthwhile and harder to do, as the minimum term for a new mortgage is usually five years and there will be a minimum amount you can borrow.
Why should I remortgage?
Most people remortgage to save money when their initial deal ends and the savings can be huge. For example, if you were with Halifax paying its current standard variable rate (SVR) of 3.59% on a £150,000 mortgage with 20 years to go you would be paying £877 a month – a total of £52,620 over five years (assuming the rate stays the same over the five years – as it's variable it could go up or down at any time).
But if you switched to the best five-year fixed-rate deal from First Direct below at 1.24% you would be paying £706 a month and it would cost you just £43,171 over five years including the booking fee – a saving of £9,449.
Other reasons to remortgage include:
to borrow more for home improvements or another purpose if you've built up enough equity in your property and you can't get a good deal borrowing the extra with your existing lender. Whether you can borrow more will depend on whether the lender thinks you can afford to pay it back, the value of the property and your credit history
to get a better rate than you're paying on your current deal (although check that the early repayment charges you would have to pay to switch before the end of the deal would still make it worthwhile)
to switch to a more flexible mortgage that lets you overpay or take payment holidays.
When is the best time to remortgage?
If you're remortgaging because you're coming to the end of your current deal you should start looking around for a new one three to six months before the end date as it can take up to two months to complete the remortgage process. This will ensure your new deal starts before you move onto the SVR.
Your lender will contact you well before the end of your deal so this will be a prompt if you haven't started researching the market already. It's worth looking at what your current lender can offer you first as this will make the switching process more straightforward but you may be able to save more by going elsewhere.
If you're remortgaging for another reason, it's always best to switch when you no longer have to pay early repayment charges to do it. These usually apply throughout your initial deal but you'll often pay less towards the end. You should always factor in the cost of these charges when you're looking at how much remortgaging will cost or save you.
How can I get the best remortgage deal?
Lenders offer a different set of deals for remortgages than for first-time buyers or moving home, although some may be available to all borrowers.
To find the best deal for you it's a good idea to speak to a mortgage broker as they will be able to look at the whole available market. They will also have access to deals that aren't available directly from lenders. Alternatively, you can use comparison sites.
When you're comparing deals you should look at the total cost over the deal period, which will include the cost of the fees involved, rather than just the initial rate. Most people choose a fixed-rate deal so they know what they'll be paying throughout.
The smaller the proportion of the property's value you're borrowing (known as the loan-to-value or LTV) the lower the rate you'll pay.
Latest remortgage deals
Here's a selection of the best five-year fixed-rate remortgage deals currently available* based on their total cost over the deal period.
Best for borrowing up to 60% LTV
Best for borrowing up to 80% LTV
*Mortgage selection based on data from Moneyfacts.co.uk on 8 July 2021. Total cost figures are for borrowing £150,000 over a 20-year term and are rounded to the nearest pound.