Mortgages for over 50s: a complete guide to choosing the best options
We explain everything that you need to know to get the best deal on mortgages for over 50s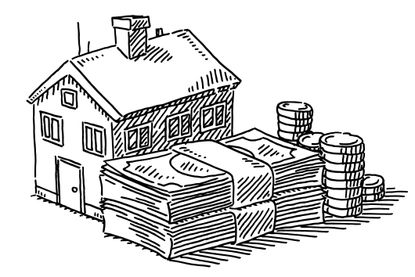 (Image credit: getty images)
When it comes to mortgages for over 50s there is a lot to be considered.
As house prices have risen, it's taken us longer to get onto the property ladder and we've had to take out bigger mortgages for longer terms to afford it. Once you throw expensive life events such as divorce into the mix it's not surprising that many of us still have a mortgage well into our 50s and beyond.
In fact, one in six people expect to still be paying off their mortgage after the age of 65 according to a survey by investment platform Hargreaves Lansdown published in June 2021.
There could be a number of reasons why you need to take out a new mortgage after the age of 50. You could simply be remortgaging to get a better deal or releasing equity to do home improvements or help your child get onto the property ladder. You may even be buying a home for the first time.
Whatever the reason, the good news is that being older doesn't necessarily mean it will be harder to get a mortgage.
Can I get a standard mortgage if I'm over 50?
If you're not much past 50, you'll still be able to take out a standard mortgage as long as you can pay it off by the lender's maximum age. These were put in place when lending criteria were tightened up following the financial crisis of 2007-08.
David Hollingworth from mortgage broker London & Country Mortgages said: 'Thankfully many lenders have become more flexible in their approach and some will now offer mortgages to as high as 80/85 or even higher in some cases.'
The biggest lenders have maximum ages of between 70 and 80. Halifax is one at the upper end with 80 so in theory you could take out a mortgage at 55 for up to 25 years. Some lenders have no maximum age.
Do I have to be working throughout the mortgage term?
As well as your age at the end of the mortgage, lenders will consider affordability by looking at your income and outgoings so they can be confident you will be able to afford to pay it off. They may also only lend up to a certain multiple of your income.
Having a mortgage that extends beyond retirement age isn't an issue if you can show you'll still have sufficient reliable income, such as from a pension or savings, to keep paying off the mortgage at that point.
The lender will also look at your credit score when deciding whether to lend to you.
(MORE: Can I pay my mortgage with my pension?)
Do I need a specialist mortgage?
If you can't take out a standard mortgage over 50, there are specialist options available.
One is a retirement interest-only mortgage (RIO). This is a relatively new type of product that lets you make just interest payments each month. The capital is usually paid off when you die or move into long-term care and the property is sold. Although it reduces the amount you'll be able to leave as an inheritance you'll know exactly how much the debt will be when it's paid off.
It's mostly building societies that offer RIO mortgages, including Nationwide, Leeds Building Society and Nottingham Building Society. Interest rates are higher than for standard mortgages and you can borrow between 40% and 60% of the property's value (known as the loan-to-value or LTV), depending on the lender.
RIO mortgages can be a good option to switch to if you already have an interest-only mortgage but don't know how you'll repay the capital at the end of the term.
What about equity release?
Equity release is an option for borrowers over 55. With this you either make no interest payments and the loan plus the compounded interest that has built up is paid off when you die or move into long-term care or you can pay off some of the interest and sometimes the capital each month to reduce the final debt.
Alternatively, you sell a share of your property to a lender for less than the market value and it gets this share of the value of the property when you die or move into long-term care.
You should think very carefully and get advice before taking out an equity release product as they can be expensive and the amount you owe can escalate quickly.
It's always worth speaking to a mortgage broker when you're getting a mortgage as they can find the best deal for your circumstances. They may also have access to deals not available directly from lenders.
Top mortgage deals for over 50s
Here are some of the best retirement interest only deals currently available*. As it may be harder to switch as you get older, you should look at the total cost over the term as well as the initial deal period when comparing products.
Best fixed rates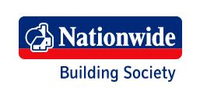 (opens in new tab)
Nationwide (opens in new tab) – 2.39% for two years
Max LTV: 50% | No product fees | Rate after deal period: 3.59%
This deal lets you borrow up to £500,000. The minimum you can borrow is £10,000 or £1,000 if you're switching from a Nationwide mortgage you already have and not increasing your borrowing. The rate will stay at 2.39% for two years, after which it will revert to Nationwide's standard variable rate.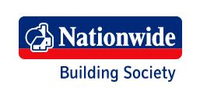 (opens in new tab)
Nationwide (opens in new tab) – 2.59% for five years
Max LTV: 50% | No product fees | Rate after deal period: 3.59%
This is the five-year version of the two-year deal above. It's worth considering fixing your rate for as long as possible in case you can't switch to a cheaper deal once the initial period ends when your rate moves to the lender's standard variable rate. You'll have to pay early repayment charges to switch before the end of the five years though.
Best variable rates

(opens in new tab)
Hanley Economic Building Society (opens in new tab) – 2.34% for term
Max LTV: 50% | Application fee: £250 | Collared at 2%
You can borrow up to £750,000 and the minimum loan size is £10,000. You'll get a 2.45% discount on the lender's standard variable rate for the life of the mortgage but it won't drop below 2%. As there is no initial deal period, you can switch to another deal at any time without paying early repayment charges.

(opens in new tab)
Marsden Building Society (opens in new tab) – 2.39% for two years
Max LTV: 55% | No product fees | Rate after deal period: 5.7%
You get a 3.31% discount on the lender's standard variable rate for two years but the rate you'll pay after this is high compared to other lenders' standard rates so you should switch to a new deal at this point if you can. There are no valuation fees for properties valued up to £500,000.
*Mortgage selection based on data from Moneyfacts.co.uk on 6 July 2021.
Cathy has been a journalist since 2001 and specialises in money, property and technology. Before going freelance in 2018 she worked at Which? for 12 years, first as a money writer then as an editor in the money, home, tech and cars teams. Publications she has written for as a freelancer include Loveproperty.com, Lovemoney.com, The i Paper, the London Evening Standard, Which? and Which? Computing.