New support for struggling mortgage borrowers - but there's a cost
Around 356,000 borrowers may be at risk of missing monthly payments by summer 2024. We explain what help will now be available - and the impact it can have on your credit score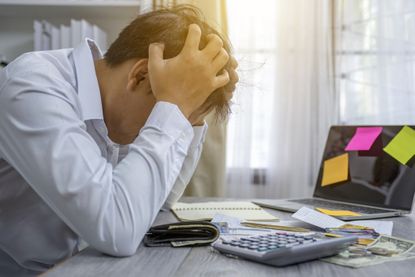 (Image credit: Getty images)
Look After My Bills Newsletter
Get the best money-saving tips, tricks and deals sent straight to your inbox every week. Make sense of your money in partnership with The Money Edit.
Thank you for signing up to The Money Edit. You will receive a verification email shortly.
There was a problem. Please refresh the page and try again.
Homeowners struggling to meet their rising mortgage repayments will be able to get help after the watchdog urged lenders to be lenient to those facing financial hardship.
Around 356,000 mortgage borrowers could face payment difficulties by the end of June 2024, according to the Financial Conduct Authority (FCA).
The monthly cost of a new mortgage rose by 61% in the year to December 2022 for the average semi-detached house in the UK, according to recent data by the Office for National Statistics (ONS).
While mortgage rates have come down in recent months following the shock impact of the mini-Budget last September which led to rates rising, they are still at high levels not experienced since the 2008 financial crisis.
And now the FCA has revealed new guidance for lenders with customers that cannot keep up with mortgage payments due to rising interest rates.
It expects lenders to help support borrowers who have missed payments or are worried they may not be able to make payments in future.
What are my options if I'm struggling to pay my mortgage?
Under FCA guidance, your lender must consider a range of support options, including:
part-payment plans
mortgage term extensions
temporarily transferring to an interest-only mortgage
deferring interest due
Now under the new guidance, homeowners will be able to also access forbearance options.
This is a temporary agreement where the mortgage lender allows the borrower to temporarily reduce or pause their payments. Borrowers will be able to access forbearance if they are suffering financial hardship, illness, or other circumstances that stops them from being able to make their regular loan payments.
For example, a lender could reduce a homeowner's monthly payments by putting them on an interest-only mortgage for a set period.
Myron Jobson, senior personal finance analyst at interactive investor, said the new guidance from the regulator means homeowners struggling to meet payment obligations can rest assured that "their lender won't come down on them like a ton of bricks".
"Leniency is the name of the game for lenders – as it was during the height of the pandemic," he said.
Jobson said while mortgage forbearance reduces or suspends mortgage payment for a specific period, borrowers would ultimately need to repay any payment that was suspended, or late during that time.
The impact of forbearance on your credit score
Borrowers should be aware that forbearance could have long-term impacts on their credit scores and the amount they will end up paying on their loan.
Charlotte Nixon, mortgage expert at Quilter said homeowners should carefully think about the risks of forbearance before agreeing to it: "Make sure to fully understand the terms and implications of any forbearance arrangement before agreeing to it and if unsure talk to a mortgage adviser as they can fully assess your needs and review your wider options."
Those on universal credit may be able to claim help on their mortgage interest payments through the Support for Mortgage Interest scheme. This is a loan which must be repaid when you die, sell your home, or transfer ownership of the property.
Those struggling to meet their mortgage repayment obligations due to the rising cost of living and other financial difficulties should speak to their lender to discuss their situation and what their options are.
"The lender may be able to offer you a variety of options to help you manage any payment shortfalls that may arise," said Nixon.
"There are a number of options for struggling homeowners – the key is to not suffer in silence," said Jobson.
He added it is worth consulting a debt advice charity such as StepChange or Turn2Us which will go through all your options.
More on mortgages
Look After My Bills Newsletter
Get the best money-saving tips, tricks and deals sent straight to your inbox every week. Make sense of your money in partnership with The Money Edit.