Mortgage affordability test scrapped
The 'stress test' that requires potential homebuyers to show they could cope with mortgage payments if interest rates rose by up to 3% has been scrapped. We explain how it may help some potential homebuyers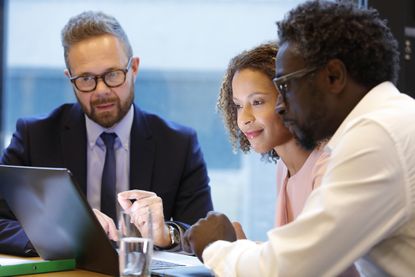 (Image credit: getty images)
Look After My Bills Newsletter
Get the best money-saving tips, tricks and deals sent straight to your inbox every week. Make sense of your money in partnership with The Money Edit.
Thank you for signing up to The Money Edit. You will receive a verification email shortly.
There was a problem. Please refresh the page and try again.
As house prices continue to go up, getting onto the property ladder continues to harder for some potential home buyers. But could the removal of a mortgage affordability test help?
Some potential homebuyers may find it easier to get a mortgage after the Bank of England removed a key affordability test this week.
The affordability test, known as the 'stress test', meant lenders had to assess whether borrowers could afford a three-percentage-point rise in interest rates on top of their standard variable rate (SVR).
The test was introduced in 2014 to ensure borrowers did not take on more debt than they could afford, but the Bank of England believes it was unrealistic as SVRs are often much higher than a fixed mortgage deal, and that buyers are much more likely to stick with fixed deals.
The Bank has previously indicated that about 6% of mortgage borrowers, or around 35,000 people, would have been able to secure a bigger home loan if it wasn't for the stress test being in place.
It means borrowers who previously failed to show they could afford an increase up to 3% and were turned down for a loan as result, even if they could afford the current mortgage, may now have a better chance of getting a mortgage.
The change could especially benefit self-employed workers and freelancers, who find their earnings are particularly scrutinised by lenders.
However, the strict loan-to-income rule still remains in place to stop homeowners borrowing more than they can afford. It means lenders still cannot allow borrowers to borrow more than 4.5 times their annual salary.
The scrapping of the stress test may not have an immediate impact for borrowers as lenders will not need to fundamentally change the way they assess loans.
Mark Yallop, chairman of the Financial Markets Standards Board, said although the change would make it 'slightly easier' for some borrowers to get a mortgage, he did not think it would have a significant impact.
Myron Jobson, a senior personal finance analyst at investment firm interactive investor, said unwinding the measure "could run the risk of people biting off more than they [can] chew financially to purchase a property".
Is it harder to get a mortgage when you're self-employed?
Yes. Mortgage lenders prefer the predictability that comes with a regular salaried income, rather than the oft-up-and-down earnings associated with self-employment.
The pandemic has unfortunately only emphasised this about self-employment, particularly as many self-employed workers and small business owners have depended on grants. Many lenders initially looked more closely at earnings and tightened their borrowing criteria.
The most common problem for a self-employed person applying for a mortgage is only having one year of accounts. Many lenders require two or three years and a good credit score.
Additional reporting by PA
Look After My Bills Newsletter
Get the best money-saving tips, tricks and deals sent straight to your inbox every week. Make sense of your money in partnership with The Money Edit.
Katie is staff writer at The Money Edit. She was the former staff writer at The Times and The Sunday Times. Her experience includes writing about personal finance, culture, travel and interviews celebrities. Her investigative work on financial abuse resulted in a number of mortgage prisoners being set free - and a nomination for the Best Personal Finance Story of the Year in the Headlinemoney awards 2021.