House prices go up: is it a good time to buy a new home?
House prices are at a record high, but experts are warning of a slowdown in the property market. Read our guide on what to do if you're thinking of buying a house now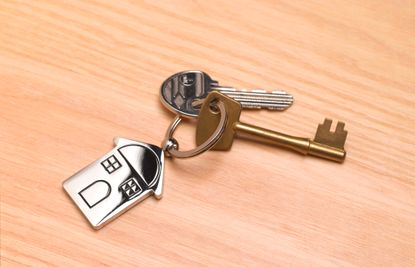 (Image credit: Getty images)
Look After My Bills Newsletter
Get the best money-saving tips, tricks and deals sent straight to your inbox every week. Make sense of your money in partnership with The Money Edit.
Thank you for signing up to The Money Edit. You will receive a verification email shortly.
There was a problem. Please refresh the page and try again.
House prices have been going up every month, with the price tag for the average UK home hitting a record £273,751, according to the latest data from Nationwide.
Prices rose 0.8% in August, and 10% over the past year. This marks the 13th consecutive monthly increase, according to the building society.
However, property prices are starting to cool, and experts believe the market will slow down this year as inflation surges higher and interest rates are expected to rise further.
Robert Gardner, Nationwide's chief economist, said: "While annual house price growth softened in August, it remained in double digits for the tenth month in a row – at 10%. In the past two years, the average house price has increased by almost £50,000.
"There are signs that the housing market is losing some momentum, with surveyors reporting fewer new buyer enquiries in recent months and the number of mortgage approvals for house purchases falling below pre-pandemic levels."
On the other hand, the labour market remains strong - unemployment remains close to a 50-year low - and there remains a shortage of homes for sale. Both factors have helped keep the housing market buoyant this year.
We explain why house prices have gone up and what you need to think about if you are looking to buy.
Why are house prices going up?
The price of a typical UK home has risen by almost £30,000 in the past year.
The stamp duty holiday, which ran from the summer of 2020 to autumn last year, created a home-buying frenzy leading to 1.5 million property sales last year, according to figures from property data firm Hometrack.
But not everyone who wanted to move was able to. Many frustrated buyers are still eager to relocate to larger homes, perhaps with room for an office and outdoor space. But with a severe shortage of homes for sale, it remains a sellers' market in some areas.
Property consultancy Knight Frank recently revised up its UK house price forecast for 2022, from 5% to 8%. It said that "low supply" of housing was distorting the market - and keeping prices relatively high.
Tom Bill, head of UK residential research at Knight Frank, added: "Supply is so low because many people have taken a summer holiday for the first time in two years.
"Autumn will provide the acid test for the property market and we expect annual price growth to slow to single digits as supply picks up and demand cools."
When are house prices expected to fall?
Experts agree that house price growth is likely to slow - which may be good or bad news for you based on whether you're already on the housing ladder or an aspiring homeowner.
Alice Haine, personal finance analyst at the investment platform Bestinvest, said: "Despite the pandemic, a worsening cost-of-living crunch, six consecutive interest rate rises and the threat of recession, house price activity remains [fairly] resilient to the gloom sweeping the rest of the economy. But perhaps we are seeing an end to the runaway rises that have become the norm with the sellers' market past its peak.
"The big question is how long the property market can remain shielded from the cost-of-living crisis battering household expenditure and the wider economy."
Karen Noye, mortgage expert at the wealth manager Quilter, added: "As the weather cools so will the housing market and the latest Nationwide house price index is starting to show this, with annual UK house price growth slowing to 10% in August, from 11% in July.
"First-time buyers face ever-increasing house prices, inflation rapidly eating away at their deposits, and the rising cost of living disrupting their ability to save, all in conjunction with successive interest rate hikes. A slowdown in house prices would at least represent a positive for this group.
"The winter is likely to bring a whole host of problems to the UK and while the housing market weathered the pandemic very well, this next test may cause a stagnation of house prices, if not a drop."
Is it a good time to buy a house?
If you're already looking for a new home, you may decide to continue with your search and secure a mortgage before interest rates rise further. The average two-year fixed-rate mortgage is 4.09%, according to Moneyfacts. The average five-year fix is 4.24%, while a 10-year fix is around the same level.
The Bank of England is expected to raise interest rates again this year, pushing up mortgage rates for new borrowers. Lenders are also tightening their affordability calculations as the cost of living crisis bites.
Regardless of how house prices perform, most experts believe mortgages will become more expensive this year, and increasingly harder to obtain.
The predicted slowdown in the housing market means there may soon be fewer home buyers chasing the same property. You might not have to offer the full asking price and could even be able to negotiate lower.
On the other hand, soaring inflation could mean saving up to get onto the property ladder becomes more difficult for you, and committing to paying a mortgage (compared to renting) may not be the best decision. You may prefer to wait until things improve, and to see if house prices do in fact fall. In which case, you may be able to buy a cheaper property in future.
However, Rob Houghton, chief executive of property law firm Really Moving, cautions: "Buyers shouldn't try to guess the market. Buy when it is right for you. If you decide to wait and see for a year because you think it may be cheaper, there's a good chance you'll be wrong.
"Buying a property should be a long-term decision, don't buy because you think you can make a quick buck in a year or two."
Tips to help those who are buying a house right now
Get an agreement in principle from a mortgage lender. It is an estimate of how much you can borrow and shows the seller you're serious.
You can also take a look at our mortgage borrowing calculator to see how much you might be able to borrow.
Register your interest with local estate agents as well as property portals. By getting to know your circumstances and needs, they're more likely to ring you and give you a heads up about a suitable property before it hits the market.
Visit new-build developments in the areas you want to live. Chat to sales staff. You might find out there are plots that have yet to be marketed.
Always have a second viewing. Take someone with you who isn't involved in the purchase to give an independent opinion.
Don't get emotionally attached to the property. Set yourself a maximum budget and be prepared to walk away; there will be other properties.
Be flexible about when you can move in, to line up with the sellers' move date. This could be the detail that clinches the deal for you.
Look After My Bills Newsletter
Get the best money-saving tips, tricks and deals sent straight to your inbox every week. Make sense of your money in partnership with The Money Edit.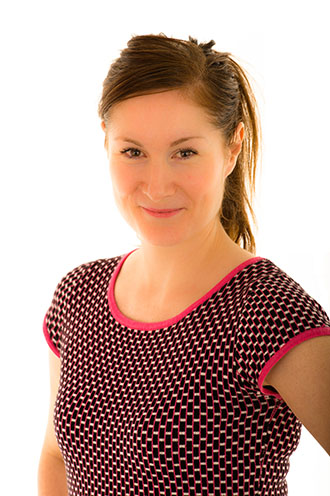 Samantha Partington is a freelance personal finance journalist specialising in mortgages and the property market. Over the past nine years, Samantha has worked for the Daily Mail, trade website Mortgage Solutions and business title Property Week. She regularly writes for national newspaper money pages, such as Money Mail and Sun Money. She also supports property tech firms with content writing.
With contributions from