House prices go up: is it a good time to buy a new home?
Putting off buying a home because house prices go up and up? Read our guide on why prices have been rising and what to do if you're thinking of buying a house now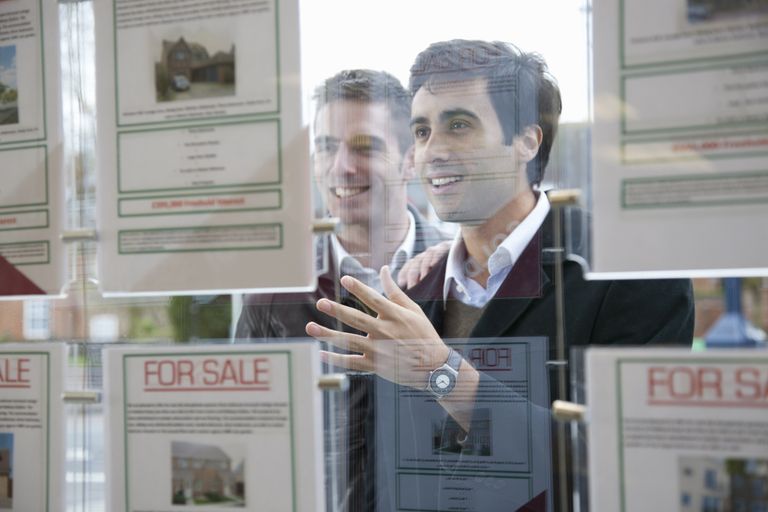 (Image credit: Getty)
House prices go up every month, with the average price tag now at £282,753 in March 2022, according to latest stats from Halifax.
The price of the average home in the UK has risen by 18.2%, or £43,577 on average, since the first UK lockdowns around two years ago. Property values increased by 1.4% month on month (£3,860 on average) and were 11% higher than a year earlier.
Russell Galley, managing director of Halifax, said: "The new record price of £282,753 is up some £28,113 on a year ago, not far off average UK earnings over the same period (£28,860)."
Demand from home buyers and movers is seemingly insatiable but the supply of homes for sale has lagged, sending prices through the roof.
"The story behind such strong house price inflation remains unchanged: limited supply and strong demand, despite the prospect of increasing pressure on households' finances.
"Although there is some recent evidence of more homes coming on to the market, the fundamental issue remains that too many buyers are chasing too few properties," Gally added.
We explain why house prices have gone up and what you need to think about if you are looking to buy.
Why are house prices going up?
The stamp duty holiday, which ran from the summer of 2020 to autumn last year, created a home buying frenzy leading to 1.5 million house sales last year, according to figures from property data firm Hometrack.
But not everyone who wanted to move was able to. Many frustrated buyers are still eager to relocate to larger homes with room for an office and outdoor space. But with a severe shortage of homes for sale, it remains a sellers' market.
On average there were more than 590 buyers registered per estate agency in February according to trade association Propertymark, but only 23 homes per branch for sale.
Anthony Codling, chief executive of buying and selling platform Twindig, adds: "On top of the pandemic-fuelled race for space, we've got the economy opening up with almost all Covid-19 restrictions removed.
"We're also entering the classic spring moving season. Many households who remained in employment during the lockdown periods are cash rich after a period of enforced saving, which filters through into higher house prices because they can spend more."
House price rises: how are different regions affected?
Looking across the UK, the South West of England has overtaken Wales as the strongest performer in terms of annual price house increases, Halifax said.
Average house prices in the South West were up by 14.6% annually in March – the region's highest annual increase since September 2004. The average house price there was £298,162 - a record for the region.
While this is the first time since January 2021 that Wales has not recorded the UK's highest annual growth, house price inflation there remains extremely strong, at 14.1%.
The average house price is £211,942 which is yet another all-time high for Wales, Halifax said.
House prices in Scotland also reached a new record average high of £194,621 although the rate of annual growth fell to 8.2% from 9.3% the previous month.
In the South East of England, average house prices have risen by £40,177 over the past year. This marks the first time any English region outside London has posted a £40,000-plus rise over just 12 months.
When are house prices expected to fall?
House prices aren't expected to fall, which may be good or bad news for you based on whether you're already on the housing ladder or an aspiring homeowner.
Because of that imbalance between supply and demand, prices are expected to continue to rise, albeit not at the same pace we've seen. Zoopla and estate agent Savills both forecast house prices will go up by 3.5% on average this year.
However, it's worth highlighting that green shoots that the market could return to normal in 2022 have begun to appear. The number of homes now up for sale is approaching levels seen at the beginning of 2020, Zoopla reports.
"The spring market is expected to bring more sellers so we'll start to see a levelling up between the supply and demand for homes," Tom Bill, head of UK residential research at estate agent Knight Frank, said.
"Secondly, we're expecting the Bank of England to raise the base rate again. As mortgage rates start to creep up and lenders withdraw their best deals, this ‒ combined with more homes for sale ‒ should calm down homebuyer demand," he adds.
Is it a good time to buy a house?
Spring is traditionally one of the more common times for homeowners to decide to move house, so now is a good time for buyers to get ready as you'll likely soon have more choice.
And while mortgage interest rates are rising, you can still lock into a cheap fixed rate to keep your borrowing costs low. The average two-year fixed rate for a buyer with a 15% deposit is 1.87%, Bank of England figures show. In February 2014, the equivalent rate was 3.24%.
The predicted slowdown means there may soon be fewer home buyers chasing the same property. You might not have to offer the full asking price and could even be able to negotiate lower.
Rob Houghton, chief executive of property law firm Really Moving, says: "Buyers shouldn't try to guess the market. Buy when it is right for you. If you decide to wait and see for a year because you think it may be cheaper, there's a good chance you'll be wrong.
"Buying a property should be a long-term decision, don't buy because you think you can make a quick buck in a year ot two."
Tips to help those who are buying a house right now
Get an agreement in principle from a mortgage lender. It is an estimate of how much you can borrow and shows the seller you're serious.
You can also take a look at out mortgage borrowing calculator to see how much you might be able to borrow.
Register your interest with local estate agents as well as property portals. By getting to know your circumstances and needs, they're more likely to ring you and give you a heads up about a suitable property before it hits the market.
Visit new-build developments in the areas you want to live. Chat to sales staff. You might find out there are plots that have yet to be marketed.
Always have a second viewing. Take someone with you who isn't involved in the purchase to give an independent opinion.
Don't get emotionally attached to the property. Set yourself a maximum budget and be prepared to walk away; there will be other houses.
Be flexible about when you can move in, to line up with the sellers' move date. This could be the detail that clinches the deal for you.
Additional reporting by PA
Samantha Partington is a freelance personal finance journalist specialising in mortgages and the property market. Over the past nine years, Samantha has worked for the Daily Mail, trade website Mortgage Solutions and business title Property Week. She regularly writes for national newspaper money pages, such as Money Mail and Sun Money. She also supports property tech firms with content writing.