House prices drop for fifth straight month: 10 places least and most vulnerable to house price crash
As house prices drop for the fifth month in a row, we reveal the 10 areas of the UK most immune to falling property prices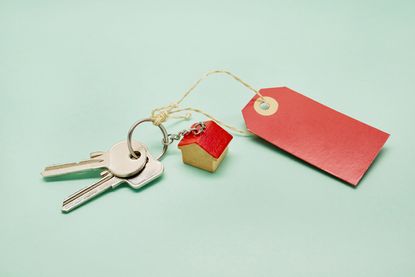 (Image credit: Getty images)
Look After My Bills Newsletter
Get the best money-saving tips, tricks and deals sent straight to your inbox every week. Make sense of your money in partnership with The Money Edit.
Thank you for signing up to The Money Edit. You will receive a verification email shortly.
There was a problem. Please refresh the page and try again.
The average house price dropped by 0.6% in January, according to the latest UK house prices index from Nationwide Building Society.
The most recent data reveals house prices have now dropped for five months in a row, with the rate of annual house price growth falling from 2.8% in December to 1.1% last month.
As a result of the fall, the average house price moved from £262,068 to £258,297.
It follows a succession of recent indices from the likes of Halifax and the Office for National Statistics which have highlighted how the value of our properties has dropped in recent months.
But prices don't drop the same everywhere. Here we reveal the areas in the UK least and most vulnerable to house price crashes and what is driving the drop in prices.
10 areas 'immune' to house price drops
When it comes to house prices, location is absolutely key. There are certain areas where property is always more likely to be in demand, irrespective of what's going on with the economy generally.
Equally, there are areas that are even more at risk from economic jerks, and where the value of homes is most at risk from recessions.
A new study from buying agent Garrington Property Finders has pinpointed the property market's most 'recession-proof' areas, as well as those most likely to see a price correction in the coming months.
It based this on factors like the level of mortgage debt in the area since those who own their home outright will be less impacted by changes to interest rates. It also took into account the proportion of first-time buyers and how prices in the area have changed over the last year.
Here are the 10 property strongholds Garrington claims are least likely to see price falls in the coming year.
Swipe to scroll horizontally
| Area | Proportion of first-time buyers | Debt to equity % | Price change, year to November 2022 |
| --- | --- | --- | --- |
| Kensington and Chelsea | 0.1% | 7.3% | -7.1% |
| Westminster | 0.2% | 8.6% | -5.7% |
| Camden | 0.7% | 12.2% | +3.6% |
| Swansea | 1.7% | 13% | 11.5% |
| Oxford | 0.6% | 11.6% | 9.7% |
| York | 1.8% | 12.4% | 13.9% |
| Cambridge | 2.9% | 10.4% | 13.6% |
| Hammersmith and Fulham | 0.5% | 15.3% | -4.8% |
| Bournemouth | 0.9% | 14.8% | 16.2% |
| Exeter | 5.1% | 13.4% | 14.6% |
Kensington and Chelsea is the most expensive in the country, with a median price of £1.4m, so it's perhaps not a huge surprise that it is well placed to shake off any troubles this year. More than one in four homeowners in the borough own their property outright, while the overall level of mortgage debt compared to the equity held in those properties is incredibly low at just 7.3%.
The rest of the table is made up of well-heeled areas in the capital and historic cities across the UK which are always likely to be in demand from buyers.
At the other end of the scale, these were the areas identified by Garrington as being most at risk of house price falls this year:
Swipe to scroll horizontally
| Area | Proportion of first-time buyers | Debt to equity % | Price change, year to November 2022 |
| --- | --- | --- | --- |
| Luton | 3.6% | 18% | 13% |
| Watford | 3.1% | 23% | 6.3% |
| Dartford | 10.2% | 17.8% | 12.4% |
| Croydon | 5.6% | 18.3% | 8% |
| Swindon | 5.4% | 18.6% | 12.7% |
| Aldershot | 5.4% | 20% | 14.9% |
| Slough | 4.9% | 23.4% | 9.4% |
| Barking and Dagenham | 5.5% | 18.9% | 9.7% |
| Milton Keynes | 8% | 19.7% | 17.4% |
| Crawley | 7.1% | 21.4% | 11% |
The housing market is still reeling after the impacts of last year's mini-Budget. The mini-Budget was received really poorly by the financial markets, which led to expectations that the Bank of England would have to significantly increase the base rate.
As a result, mortgage lenders quickly pulled their entire product ranges, releasing new mortgages at much higher interest rates.
Those rate hikes meant that many people who were hoping to buy a property in the coming months changed course, instead putting any planned moves on hold, as the mortgage repayments would have been too high for them to afford.
This drop in demand has led to house prices dropping too.
As Robert Gardner, chief economist at Nationwide, put it: "The fall in house purchase approvals in December reported by the Bank of England largely reflects the sharp decline in mortgage applications following the mini-Budget."
What will happen next with house prices?
The expectation is that house prices will continue to fall in the near term.
Gardner points to the current general economic challenges, as well as the higher mortgage costs that potential buyers face.
"The overall affordability situation looks set to remain challenging in the near term. Saving for a deposit is proving a struggle for many given the rising cost of living, especially those in the private rented sector where rents have been rising at their strongest pace on record.
"High house prices relative to earnings mean deposit requirements remain a major challenge. Moreover, the Help To Buy equity loan scheme that helped those with a smaller deposit buy a new build property is due to end in March."
But, it's not all bad news for would-be buyers. The interest rates charged on new mortgages have dropped noticeably since that initial reaction to the mini-Budget. As a result, while borrowing will be more costly than it would have been a year ago, it is nonetheless cheaper than just a couple of months ago.
Karen Noye, mortgage expert at Quilter, says that while house prices have dropped for five months in a row, the downturn may not be as acute as originally predicted precisely because of those mortgage rate changes.
She explains: "Fixed rate deals are approaching 4%, which will put a strain on many households' finances, but it will not cause as widespread pain as original forecasts suggested."
Look After My Bills Newsletter
Get the best money-saving tips, tricks and deals sent straight to your inbox every week. Make sense of your money in partnership with The Money Edit.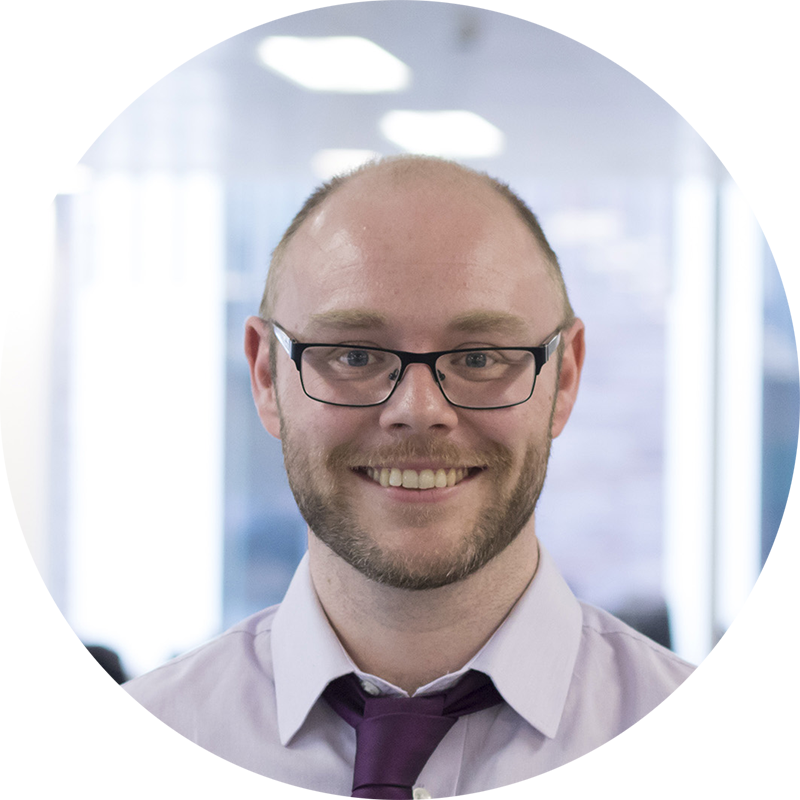 John Fitzsimons has been writing about finance since 2007, and is a former editor of Mortgage Solutions and loveMONEY. Since going freelance in 2016 he has written for publications including The Sunday Times, The Mirror, The Sun, The Daily Mail and Forbes, and is committed to helping readers make more informed decisions about their money.