Can you pay a mortgage with your pension?
Using your pension to pay off your mortgage may seem like a good idea, but it requires careful thought before proceeding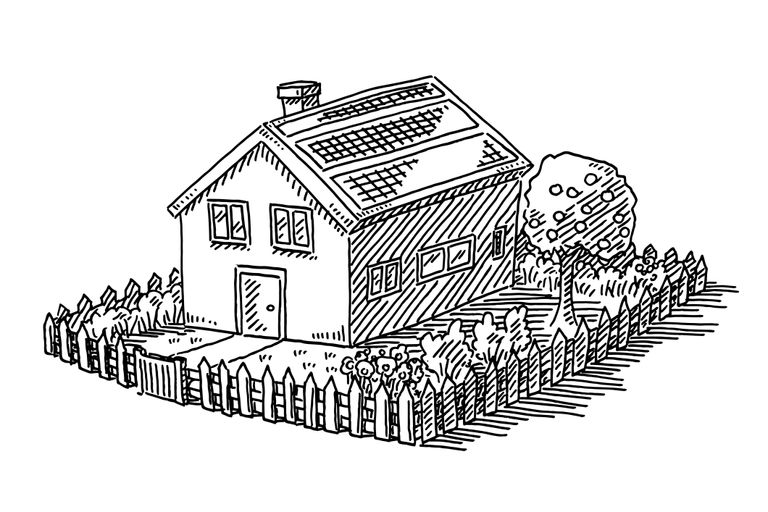 (Image credit: FrankRamspott)
Ever since the Pensions Schemes Act became law on 6 April 2015, people aged 55 and over have had the freedom to access their pension pot. They have the opportunity to take the whole amount as a lump sum, paying no tax on the first 25% with the rest taxed as if it were a salary at the correct tax rate.
(MORE: Mortgages for the over 50s)
What does paying your mortgage with your pension involve?
Accessing your pension pot to pay off any existing debts like your mortgage, might not necessarily be a bad thing. According to a recent study by UK equity release provider Key, one in three people retiring last year had average debts of £17,46.
Of those in debt, 48% still owe money on credit cards, 31% have an outstanding bank loan and 14% will still have a mortgage. If you chose to go down that path, you will need to consider all the options carefully before paying off your mortgage with cash released from your pension.
Perhaps go one step further and ask the advice of a financial professional like an independent financial adviser (IFA) before doing anything. A note of caution, if your pension pot is worth £30,000 or more, you will need to take specialist advice from a Financial Conduct Authority (FCA) regulated firm.
If you decide cashing in your pension to pay off your mortgage, you will need to adhere to the following criteria:
You need to be aged 55 or over.
You need a personal pension, or a company pension you are no longer paying into or taking. These can be defined contribution pensions (DC), defined benefit pensions (DB) and local government pension schemes.
You don't have to be retired.
Who is this option best suited to?
If you have a large outstanding mortgage, and aged over 55, then perhaps taking cash out of your pension is suitable to reduce the debt, but it very much depends on your personal circumstances. There might be a more sensible way of reducing your mortgage debt, for example downsizing instead and paying off your mortgage that way. This is an option.
Is there a downside?
Taking cash out of your pension early to pay off your mortgage will reduce your pension income in retirement and for most people this wouldn't be suitable.
An independent financial adviser (IFA) who specialises in pension transfers can usually work out what is best for you.
If you have a DB pension, it is worth remembering that the financial regulator, the FCA, states releasing money early from these types of scheme is probably not in your best interest. You can read more on the FCA website.
Pros and cons of paying your mortgage with your pension
Pros
You will have no mortgage if you pay your mortgage off with your pension, which will give you peace of mind for the rest of your life knowing that your home is 'paid up' and no-one can take it away from you.
You will be able to spend the remainder of the cash on other more enjoyable things, like a holiday, a car or friends and family, knowing that the mortgage is 'paid up'.
Cons
If you release all your cash early from your pension you will not have anything left for income in retirement.
If you have a very low mortgage interest rate, it's probably better you leave your cash in your pension because of the benefits it provides; especially if your pension fund growth is bigger than the mortgage interest rate.
The 25% tax free lump sum from your pension might not cover your outstanding mortgage. If it is more, then you will need to pay tax on any extra cash released from your pension. This doesn't make sense financially!
It is debateable whether paying your mortgage off with cash from your pension makes financial sense, as you will need an income for your retirement. You might need to budget for living expenses into your 80s or even 90s. The only clear reason for paying off your mortgage with your pension is because your mortgage interest rate is sky-high and monthly outgoings are unaffordable.
Whatever you do, it is important to ask yourself various questions like: are there any other options rather than raiding my pension? Before embarking on anything drastic. After all, being left with little or no money in retirement is no-one's idea of fun.
Sabuhi is a freelance journalist. She has written about finance for national newspapers, media agencies, and finance-related websites.
With two decades of experience, she has contributed to the FT, Times online, Yahoo Finance, ITN On, Guardian, Express, Daily Mail, Mail on Sunday, Independent, Independent on Sunday, and inews.
She specialises in writing about insurance, mortgages and banking.