How to get a 95% mortgage
Looking to get on the property ladder and only have a small deposit? We explain how you can get a 95% mortgage deal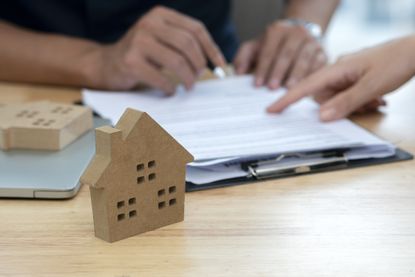 (Image credit: getty images)
A 95% mortgage can help first-time buyers overcome one of the biggest barriers to homeownership, raising a deposit. Use our mortgage calculator to see how much you could borrow.
A 95% mortgage means you are borrowing 95% of your property purchase price from a mortgage lender to buy your home. The remaining 5% comes from you.
Right now, borrowers have a fair bit of choice; there are 358 95% mortgages on the market offered by 58 lenders, according to Moneyfacts.
"Many borrowers may have put their home ownership plans on hold because of the pandemic," says Rachel Springall, finance expert, Moneyfacts. "Not only due to the impact on their financial circumstances but also because many lenders withdrew 5% deposit deals from the market.
"Borrowers with a limited deposit looking to buy their first home will be pleased to see an array of deals back on the market, some of which could offer incentives to help them save on the upfront cost of buying a home."
If you're not sure what type of mortgage you should take out, speak to your lender or a mortgage broker for advice.
What are 95% mortgages?
A 95% mortgage is a loan that helps borrowers with a small deposit to buy a home.
To buy a house that costs £200,000 with a 95% mortgage, you must borrow £190,000 from your bank or building society. Your 5% deposit of £10,000 must come from your savings. Some lenders will allow your parents to 'gift' you some or all of the deposit.
Mortgage interest rates for 95% mortgages are some of the highest on the market. The average 95% mortgage rate for a two-year fixed rate is 3.19%. The more deposit you have, the cheaper your interest rate will be. If you have a 40% deposit and need a 60% mortgage the equivalent interest rate is 2.32%.
Who qualifies for a 95% mortgage?
You don't need to be a first-time buyer to qualify for a 95% mortgage but deals are often reserved for first-time buyers only. Not every buyer, however, is eligible.
Matthew Poole, director of mortgage broker Poole Family Financial, says: "Lenders are selective when choosing who they offer 95% mortgages to.
"To be successful, the most important factor the lender considers is your credit history. They want to make sure you are a responsible payer because offering mortgages to borrowers with a 5% deposit is seen as riskier lending.
"There are steps you can take to boost your credit profile and improve your chances of being accepted," adds Poole. "If you are not on the electoral roll, get signed up. This makes it easy for lenders to find out where you've lived and is a way to electronically confirm your identity.
"Make sure your bill and loan payments are up to date and your active credit accounts are registered to your current address."
Never be tempted to take out a new loan or credit card debt in the months leading up your mortgage application. It will reduce the amount you can borrow.
Remortgage borrowers are also eligible for 95% mortgages. A remortgage means you are switching your current mortgage debt from one interest rate to another to save money. This is usually because your fixed or variable rate mortgage deal has expired. Unless you switch to a new deal you'll be left paying your lender's standard variable rate which is expensive.
Not all mortgage lenders offer 95% remortgages so you'll have to shop around.
They are usually reserved for borrowers who want to remortgage their current level of debt. Homeowners who want to increase their mortgage up to 95% so they can release equity in their home may find it difficult.
How to find a 95% mortgage deal
You can search for your own mortgage deal using a price comparison website to compare the best interest rates at 95%.
Set the search filters to first-time buyer, home mover or remortgage to bring up the right deals for you. Carrying out this type of search is quick but you've no way of knowing if you're eligible until you've made a full application to the lender.
You can also use an online mortgage broker. By completing their application form first, you'll only be shown mortgage deals that you're eligible for. The most well-known online brokers are Habito, Trussle and Mojo Mortgages.
If you prefer dealing with people, you can speak to the mortgage adviser in your own bank or building society. They can only tell you about their own mortgage deals so your choice is restricted.
You can ask an independent mortgage broker to search the market for you. Some 95% mortgage deals are only available through brokers.
"An experienced broker can assess your circumstances and establish the likelihood that you'll be accepted for a 95% mortgage," says Poole. "Brokers have direct relationships with mortgage lenders so they can discuss any complexities in your background before going ahead with the application."
Are 95% mortgages a good idea?
The reason lenders charge a higher rate of interest on a 95% mortgage is because it's seen as risky lending.
Here's why. Let's say you bought a house for £200,000 with a 95% mortgage of £190,000. Your house price falls in value to £180,000 a year later. You now owe more to the bank than your house is worth, which is called negative equity.
If you were unable to afford your mortgage and the bank stepped in to repossess your home to repay the debt, it would not get enough money back from the sale of your home to pay off your mortgage. The bigger the deposit you put down, the lower this risk becomes.
David Baker, managing director, Lift Mortgages, says: "Interest in 95% mortgages is definitely rising and while these deals are useful, I personally advise borrowers to approach them with caution.
"Taking out a 95% mortgage puts you at real risk of falling into negative equity. That is not an issue until families want to sell their home but it may limit their future remortgage options and means they cannot sell their home when they want to."
If your house price has fallen since you bought it, don't panic. If your mortgage deal is due to expire, while you will not be able to remortgage to a different lender your own bank can help.
Often, mortgage lenders have exclusive interest rates that they save for their own customers who find themselves in this situation.
Look After My Bills Newsletter
Get the best money-saving tips, tricks and deals sent straight to your inbox every week. Make sense of your money in partnership with The Money Edit.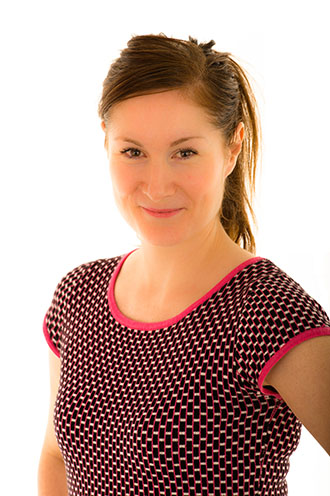 Samantha Partington is a freelance personal finance journalist specialising in mortgages and the property market. Over the past nine years, Samantha has worked for the Daily Mail, trade website Mortgage Solutions and business title Property Week. She regularly writes for national newspaper money pages, such as Money Mail and Sun Money. She also supports property tech firms with content writing.