Is a 50-year mortgage a good idea?
Ultra-long mortgages are seen as a possible solution to the housing crisis. New specialist lender Perenna is set to offer decades-long fixed-rate deals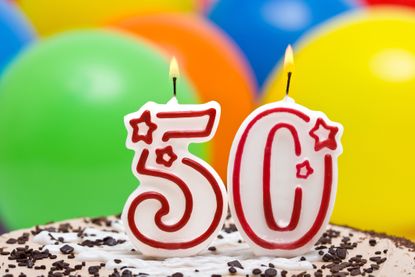 (Image credit: getty images)
Look After My Bills Newsletter
Get the best money-saving tips, tricks and deals sent straight to your inbox every week. Make sense of your money in partnership with The Money Edit.
Thank you for signing up to The Money Edit. You will receive a verification email shortly.
There was a problem. Please refresh the page and try again.
A new specialist mortgage lender has been granted a licence by financial regulators to offer mortgages with fixed rates up to 50 years.
Perenna, a digital mortgage bank, will initially offer home loans that lock in rates for 30 years and plans to eventually introduce mortgages that last up to 50 years. It aims to launch its first mortgage product within the next six months.
The bank announced on LinkedIn that a fixed-rate mortgage of 30 years or more would protect homebuyers from uncertainty and rising interest rates.
Extra-long mortgages are seen as one way to help younger people get on the property ladder amid inaccessibly high property prices. The government is already trying to increase home ownership with measures including extending the right-to-buy to housing association tenants and trying to increase access to 95% mortgages for buyers struggling to save for a large deposit.
Most fixed-rate mortgages are for two or five year terms - and in fewer cases 10 years. Perenna could offer rates of 4% to 4.5% on its 30- to 50-year-mortgages, according to reports in the Financial Times.
Last month Boris Johnson confirmed the government was considering the idea of ultra-long mortgages: "Yes, certainly. We want to find all sorts of creative ways to help people into ownership."
The idea is not new: mortgages lasting 100 years have been issued in Japan. It means people being able to buy a home with little or no expectation of completing mortgage repayments during their lifetime; instead the property and outstanding debt would be passed on to their children. It could also allow people to buy a bigger home than they otherwise might be able to afford.
But, commentators have warned ultra-long mortgages would not address problems of housing supply, affordability and could further drive up property prices.
Are 50-year mortgages a good idea?
Property expert Henry Pryor says: "Being able to fix your mortgage has become more and more popular and not just because the rates have been at record 300 year lows. People like to budget and to know where they will be when it comes to their finances.
"People are worried about what might happen to interest rates because of what it might do to their mortgage cost - just look at the cost of energy to see how harsh it can be if you can't lock in to a rate. Those of us with grey hair can recall interest rates officially hitting 12% for a brief time and when rates rise so do repossessions."
Scott Taylor-Barr, financial adviser at Carl Summers Financial Services, said: "It is not the mortgage market that is preventing people from becoming homeowners; it is the cost of property in relation to people's earnings. The issue isn't to find ways to help people take on more debt, we need to find ways to build more houses, in the areas people want and need to live."
Rob Gill, managing director at Altura Mortgage Finance, is sceptical about the idea in the UK. "A decade of ultra-low interest rates, followed by inter-generational mortgages have been a feature of the Japanese mortgage market since the mid-90s. Low interest rates boost property prices, long mortgage terms then keep them going as the only way first-time buyers can get on the ladder. It seems governments the world over will do anything to avoid the alternative of property prices actually falling."
Other potential problems include the prospect of people paying mortgage payments into retirement and inheritance tax potentially being liable when the property is passed on to children.
Wondering how much you can borrow for a mortgage? Use our simple mortgage calculator to work out exactly how much you can get for a mortgage, depending on your annual income and the deposit you have.
Additional reporting by PA
Look After My Bills Newsletter
Get the best money-saving tips, tricks and deals sent straight to your inbox every week. Make sense of your money in partnership with The Money Edit.
Katie is staff writer at The Money Edit. She was the former staff writer at The Times and The Sunday Times. Her experience includes writing about personal finance, culture, travel and interviews celebrities. Her investigative work on financial abuse resulted in a number of mortgage prisoners being set free - and a nomination for the Best Personal Finance Story of the Year in the Headlinemoney awards 2021.