Why is it easier to buy insurance than it is to cancel it?
It's easy to track down a great insurance deal online now - but it's not always so easy to get out of it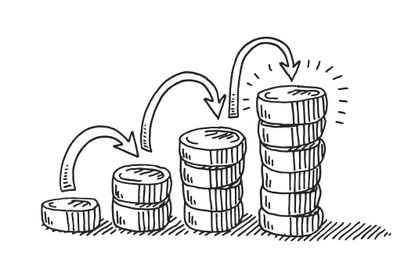 (Image credit: getty images)
That's particularly true of car cover, where insurers auto-renew your policy unless you tell them otherwise.
This could mean that you end up paying more for your motor policy than you need to - and you're not alone.
Research suggests that 5.25 million motorists allow their insurance to be renewed automatically every year which costs them a collective £1.5bn, according to GoCompare's car insurance auto-renewal study.[1]
That's the amount they could save by tracking down a better deal.
A tax on loyalty and fear
Some 41% of 18-24 year olds said they auto-renew out of loyalty to their insurer, while 29% admitted they find car insurance confusing and don't have the confidence to switch.
So are insurers using auto-renewal to rip people off?
No, according to Malcolm Tarling of the Association of British Insurers (ABI).
"The purpose of auto-renewal is to ensure that people don't find themselves innocently driving uninsured," he said.
That's an important point. Anyone being caught driving without valid insurance risks a fine, penalty points and could face problems getting insurance in the future.
Auto-renewal reduces that risk - but can come at a price, as we've discovered.
The British Insurance Brokers Association says that auto-renewal offers a safety net for home insurers too, pointing out: "It ensures that customers are not breaching any lending agreement that may require them to have buildings insurance in place."
Sensible consumers will shop around for cheaper cover when their policy comes to an end but many have found that switching isn't as easy as it should be.
While you could buy cover with a couple of clicks, many insurers make customers ring up to escape.
According to Defaqto, 161 out of 296 comprehensive car insurance policies allowed you to buy online - but, shockingly, only 52 stated they would let you change or renew policies online.[2]
Your opt-out options
Some work's been done already to make auto-renewal more transparent to customers.
A Biba spokesman said: "The customer is told about auto-renewal and given the option to opt-out if they do not want it. The FCA looked at this a few years ago and in response the industry provides customers with greater notice periods and more transparency."
It's true many insurers do offer the opportunity to opt-out of auto-renewal when you buy. An LV= spokesperson, says: "The vast majority of our customers pay for their insurance online in full and are presented with an auto-renewal opt-out box on the payment screen."
Are customers phone-phobic?
But if you don't opt-out at the start then you will need to contact the insurer's call centres to do so during their cover period.
A Direct Line spokeperson told us that: "A renewal invite is sent at least 21 days prior to the policy start date, giving customers plenty of time to shop around if they wish to."
Aviva customers also get their policy renewal three or four weeks before their insurance cover ends. Adam Beckett, propositions director at the Aviva said: "For those who have chosen to auto-renew, it is clearly stated in the documents that the policy will continue and they have the option to contact us if they want to make any changes or cancel."
That reminder should be a wake-up call to research the market, but as GoCompare's research shows, many don't, with 31% simply assuming their insurance will be the cheapest each year.
The fear is that by being forced to call to get out of auto-renewal, customers face sales pressure to buy again with their existing insurer.
Of course, that can be an opportunity to negotiate down the price.
Plenty of consumers that have rang up their insurer to switch because they've found a better deal, discover their existing company is prepared to match the lower premium.
But that relies on them calling up in the first place - something that it seems consumers lack the motivation or time to do.
Help! I've auto-renewed by mistake
But even if you do find yourself being auto-renewed at a higher cost than you reckon your cover should be, there's a get-out clause, but you'll need to act quickly.
Policies can be cancelled within a 14-day statutory cooling off period – but be aware there may still be an administration fee or a pro-rata charge for days you've had cover.
If you do end up paying more for cover because of auto-renewal, you could try complaining directly to your insurer in the first instance.
If you're unhappy with its response after eight weeks, you're entitled to take your case to the Financial Ombudsman.
The Ombudsman regularly receives cases about auto-renewal but says it's unlikely to find against insurers if they've followed the rules.
It reports: "If we find that a policy was set up to be automatically renewed, we'll make sure that the insurer made this clear - for example, in the policy documents or any discussions they had - when their customer took out the policy."
In other words you'll need to be able to prove that your insurer didn't tell you about auto-renewal.
The bottom line is it should be as easy to cancel a policy and halt auto-renewal as it is to buy it, and there are signs of change in the industry, with Aviva saying that online cancellation "is something we are considering for the future."
But for now, if you don't opt-out when you buy a policy, which most insurers allow, then you'll have to stick to the policy agreement.
If that says you need to phone to cancel auto-renewal then an email won't be acceptable under the insurer's terms and conditions.
So compare prices in advance then use that bothersome annual call to negotiate a better deal.
And if they won't play ball, don't be afraid to make the switch.
[1]According to the Department for Transport's 'Vehicle Licensing Statistics: Q3 (Jul-Sep) 2016' there were 30.9m cars licenced for use on the roads in Great Britain. 17% of motorists auto-renewed their car insurance policy at the last renewal. 17% of 30,900,000 = 5,253,000 (5.25m).
5.25m x Gocompare.com's average shop around saving of £286.44 = £1,504,669,320 rounded up to £1.5bn
[2]On 26 June, 2017 GoCompare checked 296 comprehensive car insurance policies on the matrix of independent financial researcher Defaqto and found that 161 allowed online purchases and 52 allowed you to change/renew policies online
Look After My Bills Newsletter
Get the best money-saving tips, tricks and deals sent straight to your inbox every week. Make sense of your money in partnership with The Money Edit.
Simon Read is a freelance personal finance journalist. He was the last personal finance editor at The Independent newspaper and now reports on finance matters for the BBC, The Evening Standard, The Daily Mirror and The Sun. He champions consumer rights and is a commentator on a range of tv and radio shows, such as Watchdog on BBC1, Sky News, Channel 5 News, Radio 5 Live, LBC and Talk Radio. He was a money expert on three series of the BBC1 TV show Right On The Money and presented a BBC Radio 4 documentary on fraud as well as battling for fair treatment from companies for two years in his Moneywise Fights For Your Rights column.