Why don't insurers reward loyal customers?
It can be frustrating to have to shop around each year, but it's worth it to ensure you get the best insurance deals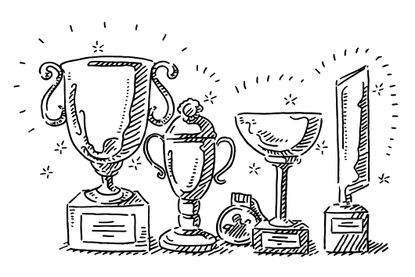 (Image credit: getty images)
The first days of your relationship with your insurer are a blissful time to be savoured.
Wistful hours holding hands and gazing into each other's eyes. Long walks on the beach, bearing your soul, sharing your hopes and dreams. And most importantly, cheap premiums.
But then they start getting comfortable. They don't shower you with affection like they once did, and start wearing scruffy fleeces and tracksuit bottoms about the place.
Then, the price of your annual premium begins to creep up.
So why do insurers pull this stunt?
The answer, according to GoCompare's resident car insurance expert Matt Oliver, is quite simple - they're counting on you not bothering to switch.
"Most insurers have traditionally used the cheaper first year rate to tempt new customers through the door, thinking they will recoup value over time by retaining that customer for two or three more years after that," he says.
But it's not a sustainable practice – the chief executive of insurance giant Aviva, Mark Wilson said as much when he branded the insurance industry's practice of getting new customers with low prices as "dysfunctional" in an incendiary interview on Radio 4's 'Today' in 2017.
What can I do?
Lots of factors are pushing up the price - from an increase in the Ogden rate and Insurance Premium Tax, to rising claims costs.
So, it's never been more important to shop around.
When your car insurance is due for renewal, you'll get a notification – usually a letter in the post or an email alert.
This should be your cue to get your derriere in gear and start shopping around to see if you can lock in a better deal elsewhere – and whatever you do, don't dilly-dally.
Research from Consumer Intelligence* found that 85% of car insurance quotes are as much as £67 cheaper a month before the renewal date than buying on the day.
It really does pay to be organised.
What if I can't be bothered?
If you don't notify your insurer that you want to cancel your policy, your insurance will auto-renew.
Great in some ways, as it makes sure that you won't be caught on the hop without insurance.
However, as Matt Oliver explains, it's got its downsides too…
"Auto-renewal is arguably a bad thing from a consumer perspective," he states. "In some cases, it encourages laziness, whilst being presented as a helpful measure to ensure that you never allow your cover to lapse".
Even if you're happy with the service your existing insurer gives you, shopping around could find you a better offer than what you've been given, which you can use as leverage with your current provider.
Then, you can ask them to give you a better quote – or at the very least match your other offer.
"Customers should shop annually, even if it is just to check they still have the best deal," says Oliver. "Insurers will probably ultimately be forced to reward loyalty. The more customers who shop around and switch, the less insurers can rely on recouping new business discount losses over the second and third year renewal."
Watch out, auto-renewal's about
From 1 April 2017, insurers have been obligated to tell you what you paid last year on their renewal notices.
If you've been with your insurer more than four years, they also have to tell you that you could get a cheaper deal elsewhere.
"These regulations are a good start, particularly for those customers who have been with an insurer for several years," says Matt Oliver. "What it won't show is what other prices are available from other insurers in the market."
So, don't sleepwalk into car insurance you could get for less elsewhere.
When your next renewal notice lands on your doormat, hop on your favourite comparison website and kick-start your search for a better deal… before it's too late.
*Based on independent research by Consumer Intelligence during 7 June 2017 to 5 July 2017: 85% of car insurance quotes are £67 cheaper a month before renewal date vs buying on the day
A freelance personal finance journalist.