Eight mistakes that could invalidate your travel insurance
Don't unknowingly invalidate your travel insurance – we highlight some common things to avoid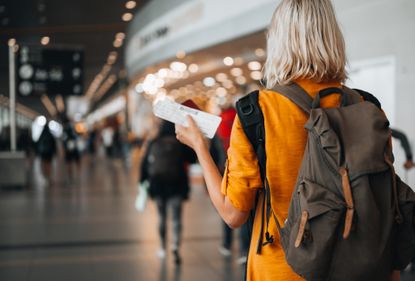 (Image credit: Getty images)
You don't want to go to the effort of buying travel insurance and then find it doesn't pay out when making a claim – we highlight some common mistakes to avoid.
Travel insurance is as much of a holiday essential as suncream, shades or a passport – it is the peace of mind that's needed to allow us all to properly relax when we're overseas. Having cover when the unexpected happens – such as an accident requiring hospital treatment or if your phone is stolen – can be the difference between a relaxing getaway or the holiday from hell.
Yet there is a range of common mistakes that holidaymakers and travellers can make (all too easily) that invalidate travel insurance policies – leaving you unable to claim when you really need to.
Kelly Whittington, Speciality Claims director at the insurer Aviva, says: "Travel insurance is designed to help customers in the case of an unforeseen emergency. This could either mean something that occurs on holiday or an incident that happens beforehand which disrupts travel plans.
"However, there are some incidents which aren't generally covered by travel insurance so it's important that people are aware of when they can – and can't – make a claim."
Holidaymakers must make sure they comply with the terms and conditions of a policy or they could be in for a nasty shock when they try and claim. We outline eight mistakes to avoid, including some holiday habits that most of us are probably guilty of.
Ways to invalidate your travel insurance
1. Leaving your possessions unattended
If your bag or an item like your phone is stolen while left unattended, then it's possible your insurer won't pay out for it. That means if you leave your device on your sunbed and then get in the pool, for example, then you risk invalidating your claim if something happens to it.
This is because for a claim to be valid, most insurers need to see that "reasonable precautions" have been in place to stop property from being damaged or stolen. If something is left unattended, then this is often viewed as the claimant not having taken reasonable precautions.
Anna McEntee, insurance director at Comparethemarket says that this can include things like "leaving bags in a hire car while you go for dinner or your phone on your towel when taking a dip in the pool." And Richard Gray, head of digital marketing at insurance2go, adds: "It can sometimes feel like the bottom of the priority list to make sure your belongings are covered while going on holiday, but taking the time to do your research before jetting off will give you peace of mind so you can enjoy your holiday without a second thought."
2. Not locking your valuables away in your hotel room
Many travellers believe their hotel rooms are one of the safest places they can find while abroad. However, leaving valuables such as travel documents, money and electronic items in plain sight may invalidate your claim if they were to be stolen from the room.
Gray comments: "As is the case with leaving your items unattended, if you can't prove that reasonable measures were in place to keep your property safe, then you may struggle with your claim. For extra peace of mind, always keep your valuables inside a locked safe if available."
3. Drinking too much
Drinking too much (or taking recreational drugs) can invalidate your insurance. Both alcohol and drugs can affect your decision-making skills. If you lose something or have an accident while consuming either alcohol or drugs, your policy may not cover you.
You may wonder how much drink is considered too much... all insurers have their own guidelines ranging from the vague "drinking too much" to the more specific "approximately four pints". Insurance firms will look at how your drinking has affected your decision-making. Since we all have different tolerance to alcohol, it means that for some just one drink could invalidate a claim.
Malcolm Tarling from the trade body the Association of British Insurers says: "Travel policies are likely to exclude claims that result from excess alcohol consumption. Where this could be the cause of a claim, insurers will look at the circumstances on a case-by-case basis, not least as where emergency medical treatment costs are concerned, no insurer will decline a claim lightly. Check the terms and conditions of your travel policy."
4. Getting injured while taking part in an activity not covered by your insurance
Many people on holiday enjoy taking part in sports and one-off adventures, but they all come with risks. While standard travel insurance policies can provide cover for most sporting activities – think swimming, snorkelling and tennis – sports on the adventurous side, like extreme and winter sports, may be excluded or have specific terms and conditions around them.
You will often be able to buy an add-on for things like winter sports - but other activities like bungee jumping, elephant riding and jet skiing just won't be covered. Remember, policies vary so be sure to check yours to see which activities are included and which are excluded.
5. Using sports equipment without buying dedicated sports cover
If you're off on an active holiday, you should look at specialist policies that can cover your equipment and activity. Golf clubs are the key example here, as many standard policies won't cover these, although most will offer this as an add-on. The same often applies to other sports needing specialised equipment, like skiing.
These sports carry a high risk of injury or equipment damage, so it's best to do your research and choose a dedicated policy to make sure you're covered for every eventuality.
6. Exceeding your claim limit
If your insurance policy only covers you up to £1,000 for example, but you know the items you're taking with you will exceed this amount, then your claim may not cover the value of your valuables above this level.
Aviva told us their policies would normally pay "up to" a limit, as specified on the policy. For example, Aviva's standard baggage insurance covers up to £1,500 per person (with a £100 excess). So it would pay up to this amount.
A policy should be tailored to your specific needs and cover any potential financial loss – you want to enjoy your holiday and not worry about any additional expenses. Make sure your claim limit covers what you need it to. Think clothes, jewellery, sunglasses, your phone and other tech equipment, like a laptop or camera. Don't forget to include your suitcases and bags, as they can be expensive as well.
7. Passport application or renewal delays
The onus is on you to ensure all travel documents such as passports and visas are valid before you travel. Insurance policies are highly unlikely to allow you to claim if a passport doesn't arrive in time.
It's something to look out for right now: current delays at the Passport Office mean some travellers are missing their trips. Around one in four passport office workers across England, Scotland and Wales are now on strike until 5 May in a dispute over pay, pensions and job security. And Passport workers in Belfast are also set to strike. Getting a passport used to take just a couple of weeks, but the latest advice from the Passport Office is to allow up to 10 weeks for applications and renewals.
8. Travelling against government advice
Most travel insurance policies will not cover claims if you travel against the advice of the Foreign, Commonwealth and Development Office.
You can check which countries the FCDO currently says UK travellers shouldn't visit on the government website. Advice can change quickly, especially during a pandemic, civil unrest, or sudden war in the case of Ukraine, so check before you book a trip and then again just before you travel.
Read more
Look After My Bills Newsletter
Get the best money-saving tips, tricks and deals sent straight to your inbox every week. Make sense of your money in partnership with The Money Edit.
Katie is staff writer at The Money Edit. She was the former staff writer at The Times and The Sunday Times. Her experience includes writing about personal finance, culture, travel and interviews celebrities. Her investigative work on financial abuse resulted in a number of mortgage prisoners being set free - and a nomination for the Best Personal Finance Story of the Year in the Headlinemoney awards 2021.