How to cover yourself against holiday disaster
Protect yourself from a holiday nightmare with these top tips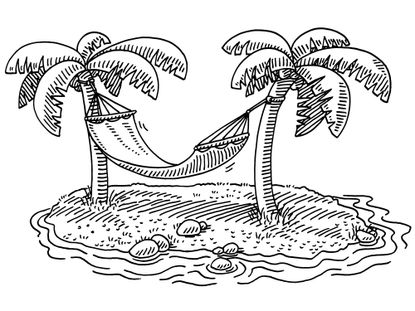 (Image credit: getty images)
Look After My Bills Newsletter
Get the best money-saving tips, tricks and deals sent straight to your inbox every week. Make sense of your money in partnership with The Money Edit.
Thank you for signing up to The Money Edit. You will receive a verification email shortly.
There was a problem. Please refresh the page and try again.
We've all heard horror stories about holidaymakers spending their holiday holed up in their hotel room with a bout of food poisoning or being arrested abroad after unwittingly breaking the law.
But while you cannot plan for every eventuality, with careful planning you can avoid some of the worst holiday disasters.
What can I do before I book my holiday?
The golden rule is to follow guidance on the Foreign & Commonwealth Office (FCO) website (or call 020 7008 1500) to find out which countries British people should not travel to. For example, it is currently advising against cruise ship travel. You can also check its A-Z of countries to see if there are any other restrictions – for instance, an exclusion zone around a volcano.
While Covid restrictions are in place, you can see which countries Brits are not permitted to travel to – plus advice on what to do if the rules change while you are away. You can also sign up for email alerts for changes in status for your holiday destination.
Remember, standard travel insurance won't cover you if you travel against FCO advice.
Also check the weather forecast and monthly rainfall averages for your chosen destination. While holidaying in the Caribbean may be cheaper between June and November, it is the rainy season with sudden heavy downpours or, worse still, hurricanes.
What can I do to protect myself before I go?
Always buy travel insurance as soon as you book your holiday because it will offer protection if you cancel your trip before it is due to start – for example, if a close relative is seriously ill or injured, or dies.
If you are travelling with a partner, friends, or family, you can usually get a discount if you buy travel insurance from the same provider, and it will make it easier to process a claim.
Put the details of the insurance claim helpline and your policy number on your phone, as well as printing out insurance documents. Also check the phone number for emergency services – in Europe, it is 112.
Read up on your rights if the flight is delayed or postponed. For more information, read our feature on Holiday refunds – how to get your money back if your holiday or flight is cancelled.
Pack a travel first aid kit as it may be a trek to the nearest pharmacy. It should include wound-cleansing wipes, tweezers, scissors, plasters, bandages, microporous tape, antihistamine cream for insect bites, anti-diarrhoea medication and painkillers.
If you take prescribed medications, you could be arrested for drug smuggling if these are controlled drugs – check the Home Office's list of controlled drugs that are commonly prescribed in the UK. In some countries, you may need a permit to import medications for personal use – the UK embassy of the country you are visiting can advise you.
In some countries, it is illegal to import CBD oil, which is extracted from cannabis plants. CBD oil can be found in some beauty and vape products, so leave them at home.
What about while I'm on holiday?
Food poisoning will have a devastating impact on your holiday, so take steps to prevent it. If you are unsure whether the water has been treated, only drink bottled water and avoid ice cubes in drinks. Also check whether salads and fresh fruit have been washed in contaminated water.
Watch out for meat, fish and eggs that are raw or undercooked, food that is lukewarm, has been left outside for long periods or that has been exposed to flies. And check whether food handlers are wearing gloves or washing their hands frequently, and whether they use the same utensils for raw and cooked food.
If you are laid low with food poisoning, let the hotel management know right away. If you are on a package holiday, report it to the tour operator's representative and ask to file a written complaint.
If your food poisoning is severe or lasts more than 24 hours see a doctor and ask for a copy of any medical notes or prescriptions. Finding other guests who have had food poisoning could strengthen your claim for compensation.
Failing to take notice of local laws and customs can also land you in trouble – while it is acceptable to sunbathe topless in France or Spain, it is illegal to strip off in Belarus or Fiji. Lingerie brand Pour Moi has produced a useful global guide to nude and topless sunbathing.
Look After My Bills Newsletter
Get the best money-saving tips, tricks and deals sent straight to your inbox every week. Make sense of your money in partnership with The Money Edit.
Hannah is a freelance financial journalist. She has written on topics including consumer rights, personal finance, homes and property for magazines, newspapers and websites including DIYgarden.co.uk, Ocean Finance, Moneywise, and The Daily Telegraph. In her spare time, she grows her own veg, plays bridge and looks at ways to save money on her household bills.