Social oversharing could ruin your insurance
Beware what you share on social media and what it could say about your whereabouts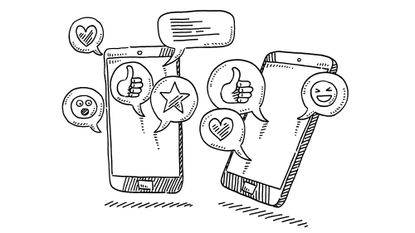 (Image credit: getty images)
In 2017, it was highly publicised that Kim Kardashian West was targeted by thieves after flaunting pictures of her flashy jewels - as well as her exact location - on social media.
Unfortunately for Kim, sharing this kind of information with her millions of followers included revealing it to burglars who were waiting for their opportunity to strike. The result, of course, was that she became the victim of an armed robbery.
Whether you rake in as many likes as Kim K or not, oversharing on social media might bring you more than comments like "looks amaze hun!!!!" - it could even land you in hot water.
'Enjoy the rain everyone... I'm off on my holibobs!'
Not only will the above statement get people hitting the 'remove friend' button faster than you can say "cocktails at Gatwick- be rude not to!", it could also grab the wrong sort of attention.
Posting details of your upcoming break online and snapping selfies in the sun practically screams to the world that your home is empty.
And if you've been posting beautiful pics with captions such as "don't ever wanna leave this place" and "this is how Mondays should be spent", your insurer may not even pay out if your property does get broken into.
They might reject a claim that you put in because you didn't take 'reasonable care' in keeping your property safe by publicly telling others that you were away.
Amanda Bathory, insurance editor at GoCompare, says: "It isn't enough to double check your windows and doors these days. Posting your whereabouts on social media leaves the door wide open for criminals to plot and execute a burglary. Make sure you tighten your security online by setting your privacy to the highest setting - if you really need to post that cheeky beach selfie, make sure only a circle of people you trust can see it."
It's also a wise idea not to 'check in' to places that are far from home or post exactly how long you'll be on holiday for.
'Oi, oi drinks with the lads!'
Holidays and alcohol seem to go hand in hand but you'll need to be careful when you're abroad - sharing those snaps of you on your booze cruise definitely won't help your case if you're putting in a claim when you get home.
Most travel insurance companies will include a clause in your policy that mentions alcohol exclusions so it's vital that you don't go overboard - quite literally!
Before you line up those shots of tequila, make sure you're covered - you may have to end up shelling out thousands for treatment abroad.
Look After My Bills Newsletter
Get the best money-saving tips, tricks and deals sent straight to your inbox every week. Make sense of your money in partnership with The Money Edit.
Alice followed her passion for the written word by completing a Masters in Creative Writing. She is now a freelance personal finance journalist.