How to save hundreds of pounds a year looking after your puppy
Being a pawrent undoubtedly costs money, but there are ways to keep those costs under control. Here's how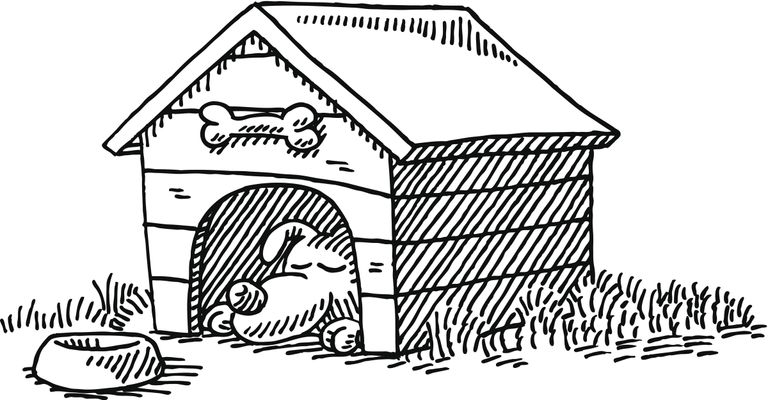 (Image credit: getty images)
By Emma Lunn
Being a pet owner isn't cheap. According to the People's Dispensary for Sick Animals (PDSA), a dog could cost you more than £30,800 over its lifetime.
In general, the bigger the dog, the more it will cost you. Big dogs eat more and can incur bigger vet's bills too. But whatever the size and breed of your puppy, there are numerous ways you can save on the costs of looking after it without compromising on care.
Buy bulk food
Buying dog food in bulk online works out cheaper than including it in the weekly shop. As well as cheaper prices, some online stores offer subscription services which can save you cash.
For example, Pets At Home sells 24 tins of Step Up to Naturals dog food for £18.49, but if you set up an 'easy-repeat delivery service' subsequent orders will cost £16.64.
Microchip your pup for free
Since 2016, puppies over eight-weeks-old need to be microchipped by law. A microchip is an electronic identification device which is implanted just under your dog's skin. The chip only be implanted by vets or a veterinary nurse, and it normally costs about £20. However, some charities, such as the Dog's Trust, will microchip your pup for free.
Failing to have your dog microchipped can result in a fine of up to £500.
Take out pet insurance
There's no NHS for animals so you'll be responsible for the vet's fees if your pup becomes ill or has an accident. Pet insurance can save you a packet as it will pay some, or all, of the vet's costs.
'Lifetime' cover is the most expensive type of pet insurance but also the most comprehensive, offering the best value over time. As long as you renew your policy each year, your puppy will be covered for any chronic conditions it later develops.
(MORE: Pet insurance for puppies)
Get help from a charity
If you're on a low income and can't afford pet insurance, a charity may be able to help if your puppy needs medical treatment.
Blue Cross and the PDSA both offer free or discounted pet treatment to pet owners on Universal Credit or other benefits. Alternatively, the Animal Trust is a not-for-profit vets with much cheaper prices than private vets.
Buy medication online
If your pet needs medicine not covered by insurance, get a written prescription from the vet and buy the medication on the internet. You can upload your prescription to sites such as AnimedDirect or VioVet for prices well below those charged by the vet.
Join Borrow My Doggy
If you're out at work all day, a dog walker will set you back £10 to £15 an hour. Joining Borrow My Doggy will save you cash.
The app and website connect local dog owners with trusted borrowers keen to spend time with dogs. The idea is that the 'borrower' builds up a relationship with the owner and dog and helps out with dog walking or sitting whenever it's convenient – no money changes hands.
Get your puppy neutered
Getting your puppy castrated or spayed will cost £100 to £300 – but not neutering your dog can be false economy as an accidental litter will cost you much more.
Neutering also lowers the risk of some diseases in dogs, and can help control certain undesirable behaviours such as humping or male dogs pursing females dogs.
Brush your dog's teeth
Poor oral hygiene can lead to inflammation of your dog's gums and eventually cause gingivitis or gum disease. These can be painful for your dog and treating them can be expensive. Brushing your dog's teeth can prevent problems incurring and save you money in the long run.