How to buy insurance for your buy to let
Protecting your investment is key - here's what you need to know about buying insurance for your buy to let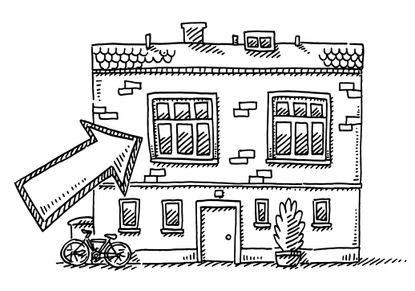 (Image credit: getty images)
Look After My Bills Newsletter
Get the best money-saving tips, tricks and deals sent straight to your inbox every week. Make sense of your money in partnership with The Money Edit.
Thank you for signing up to The Money Edit. You will receive a verification email shortly.
There was a problem. Please refresh the page and try again.
When you buy a rental property, you will want to protect your investment, but there is more to it than insuring the bricks and mortar. Below is a guide to the insurance essentials you should not ignore and the optional extras that could make life easier if things don't work out.
Do I need specialist insurance for a buy to let?
While there is no legal obligation to buy it, landlord insurance (also called buy-to-let insurance) will protect you against risks to your tenants and property that would not apply when you insure your own home.
A standard home insurance policy will not be valid for a rental property because insurers view it as riskier. And if you have a buy-to-let mortgage, most lenders will expect you to take out landlord insurance.
If you are buying a leasehold property – such as a flat– and the freeholder arranges buildings insurance on your behalf, read the policy to check whether your property is covered if you rent it out. You may still need buy-to-let insurance to cover your responsibilities and risks as a landlord.
If you own several properties, it will be cheaper – and save you time – to buy multi-property landlord insurance, also known as portfolio landlord insurance. Several of the insurers listed below offer this too.
(MORE: Common landlord mistakes to avoid)
What information do I need to get a buy-to-let insurance quote?
You will need to provide details of the type of property, roughly when it was built, whether it is occupied, the type of tenants you have – in work, students or on housing benefit, for example – what tenancy checks you carried out, whether you have made any claims over the past five years, and its rebuild value. The Association of British Insurers has a free rebuild cost calculator online to help you with this.
What should my policy cover?
Much like standard home insurance, landlord insurance should cover the cost of repairing damage to the structure of your home from risks such as fire, storms, flooding, burst pipes, subsidence, plus fixtures and fittings.
You can then choose from a range of options, including public liability insurance (sometimes called property owner's liability insurance). This will cover compensation if a tenant, tradesperson, or member of the public makes a claim against you for personal injury or damage to their possessions.
It is generally cheaper to take out contents insurance at the same time as landlord insurance. However, if your freeholder pays for landlord buildings insurance, then you will need to buy contents cover separately. You can find out more in our guide to buying contents insurance if you are a landlord.
As well as optional extras, such as accidental damage, legal expenses, excess protection, and home emergency cover, the following options relate specifically to renting out your property:
Malicious damage, theft, and attempted theft. This will help if you are worried about potential damage caused by vandals or disgruntled ex-tenants.
Alternative accommodation If your property becomes uninhabitable because of an insured incident, such as a fire, your tenant will need to be housed elsewhere. The tenant will usually continue paying rent and the landlord will claim back the cost of alternative accommodation.
Tenant default Also known as rent guarantee insurance, this will cover your rent if your tenants have fallen behind with their payments.
Are there any red flags to look out for?
Compare excess charges – some insurers will charge more if your tenants are students or on benefits.
If you have a lengthy gap between tenants, landlord insurance generally covers properties that are empty for up to 30 days. You can either take out unoccupied home insurance or search for a policy that offers a longer period. For example, Hamilton Fraser offers 90 days' cover between tenancies on its Premier policy, while Swinton covers 60 days.
Malicious damage may cover guests of your tenants and former tenants but not your current tenants, so check this out before your buy.
Check the policy wording for alternative accommodation as this can vary: some insurers will pay the costs up to a maximum of 20% or 30% of the amount the building is insured for, while others say they will pay "reasonable costs".
The tenant default option may not start until tenants are two months behind with their rent and you can usually claim for only eight months. Some insurers offer up to £50,000, while others cap it at £2,500 a month. Price comparison sites say that insurance companies are continuing to pay rent arrears to landlords whose tenants are unable to pay due to COVID-19.
Where can I buy insurance for a buy to let?
Landlord insurance is widely available from mainstream and specialist insurers and brokers, such as Adrian Flux, Aviva, AXA, Churchill, Direct Line, Frontier, Hamilton Fraser, LV=, Orwell Insurance Services, Piki, Rentguard, and Swinton.
You can find brokers in your area using the online search tool at the British Insurance Brokers' Association or call 0370 950 1790.
You can also compare landlord insurance on price comparison sites including Compare The Market, Confused.com, GoCompare, and MoneySuperMarket.
Look After My Bills Newsletter
Get the best money-saving tips, tricks and deals sent straight to your inbox every week. Make sense of your money in partnership with The Money Edit.
Hannah is a freelance financial journalist. She has written on topics including consumer rights, personal finance, homes and property for magazines, newspapers and websites including DIYgarden.co.uk, Ocean Finance, Moneywise, and The Daily Telegraph. In her spare time, she grows her own veg, plays bridge and looks at ways to save money on her household bills.