Working from home? We answer your home insurance FAQs
Can working from home affect your home insurance? We find out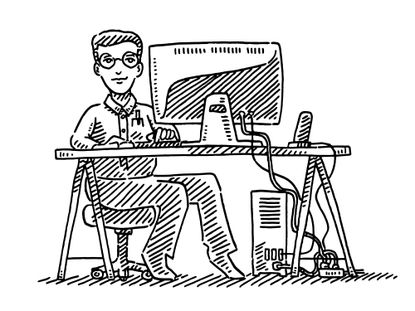 (Image credit: getty images)
Look After My Bills Newsletter
Get the best money-saving tips, tricks and deals sent straight to your inbox every week. Make sense of your money in partnership with The Money Edit.
Thank you for signing up to The Money Edit. You will receive a verification email shortly.
There was a problem. Please refresh the page and try again.
The proportion of working adults who did any work from home in 2020 increased to 37%, on average, from 27% in 2019, according to latest figures from the Office for National Statistics.
If you are one of these workers, have you checked your home insurance policy to see if you need extra cover? It largely depends on the type of work you do and where you do it. Here is our guide to getting the right protection.
Do I need specialist insurance if I work from home?
If you carry out clerical work at home, your home contents insurance will cover office furniture, computers, printers, and other equipment that belong to you. Aviva, for example, covers up to £5,000 worth of office equipment on its home contents policy.
However, you will need home business home insurance if you work in any of the following ways:
Visitors come to your home to discuss business-related issues – for example, if you have face-to-face meetings with clients.
Your business makes or sells goods from home, or you store stock at home, particularly if items are valuable or are made from hazardous or flammable materials.
You offer a service at home – perhaps you are a hairdresser or beautician, physiotherapist, or tutor ,or you offer yoga classes or run a B&B, or work as a childminder or pet sitter.
You are using a garden room or other outbuilding as your home office or have carried out major renovation works to make space for one.
What information do I need to get a quote?
If you are an office worker who is applying for home insurance, you will just need to provide the usual information about your building and contents. You will be asked to list computers above a certain value separately and to say whether you want cover for your laptop when you are away from home.
If you are asking for a quote for running a service or small business from home, you will be asked: whether you are a sole trader, partnership or limited company; what type of business you run and how long you've been trading; whether you operate in the UK and overseas; roughly what your turnover was over the past year; how many employees you have; whether you keep stock on the premises; and how much it would cost to replace your business equipment and stock.
What should my policy cover?
Once you have decided on how much insurance cover to take out for your buildings and contents and whether to include accidental damage, home emergency and legal expenses cover, you can tailor your quote to suit your business. You may want to add:
Public Liability Insurance This covers the cost if you are legally liable to pay damages as the owner of the property if there is an accidental death or bodily injury to anyone visiting your business, or their belongings are accidentally damaged or lost.
Employer's liability insurance If an employee working in your home office suffers a serious injury or illness while working for you, insurers will pay the costs you are liable for such as legal expenses and compensation. (If they are self-employed and do not work exclusively for you, this cover may not be necessary).
Product liability insurance This can offer protection if a customer claims compensation because your business had made products that are faulty.
Professional Indemnity Insurance If you offer advice as part of your business, or a service, this will provide cover if a client sues you for financial loss – for example, if you gave poor advice or breached copyright in a design.
Anything I should look out for?
Insurance for office equipment, such as a laptop that belongs to your employer, is usually your employer's responsibility – but check if you are unsure.
Some contents policies won't cover for loss or accidental damage to laptops and mobile phones when you are using them away from home. If this is the case, consider adding personal possessions cover.
Insurers will not cover damage to your stock while it is in transit, so you will need to update your car insurance to business use if you deliver goods.
If you own your office equipment, some insurers will only offer cover if you include accidental damage in your policy.
If you hold sensitive customer data, some insurers offer cyber cover to recover costs if your system is hacked by criminals.
Where can I buy insurance for my home business?
As well as checking home contents insurers can offer, consider specialist insurance from insurers or brokers, such as Adrian Flux, Aviva (self-employed insurance), AXA (self-employed and business), Direct Line (a wide range of policies for various types of home working), Home Protect, Intelligent Insurance, Lloyds Bank, and Rentguard.
You can find brokers in your area using the online search tool at the British Insurance Brokers' Association or call 0370 950 1790.
You can also compare landlord insurance on price comparison sites including Compare The Market, Confused.com, and MoneySuperMarket, though choices are more limited than for standard home insurance.
Look After My Bills Newsletter
Get the best money-saving tips, tricks and deals sent straight to your inbox every week. Make sense of your money in partnership with The Money Edit.
Hannah is a freelance financial journalist. She has written on topics including consumer rights, personal finance, homes and property for magazines, newspapers and websites including DIYgarden.co.uk, Ocean Finance, Moneywise, and The Daily Telegraph. In her spare time, she grows her own veg, plays bridge and looks at ways to save money on her household bills.