6 ways to keep your boiler happy
As the weather cools for autumn, we're all painfully aware of the state of our boilers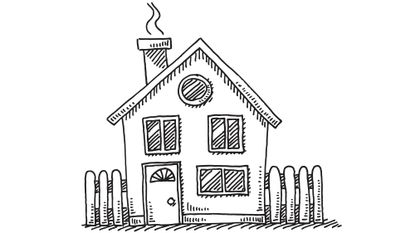 (Image credit: getty images)
Painful because if your boiler does buckle under the strain of a cold snap, you'll be freezing cold and rather strapped for cash – if you're not protected, that is.
According to research by Gocompare.com, 30% of homeowners are panicking about their boiler failing this winter.
Repairing a boiler costs on average £344, according to the research. A third of those asked had the money set aside while a third had boiler cover.
However, 11% said they would have to put the emergency on a credit card.
So, how can you avoid a boiler breakdown this winter? Read on to find out.
(MORE: Winter home worries and how to stop them)
1. Get it covered
Is your boiler covered? It seems like a simple question, but it's a surprisingly difficult one to answer.
Boiler cover comes in three different guises; either as dedicated boiler cover, home emergency cover or as part of your home insurance.
Boiler cover alone covers repairs and potentially a replacement boiler if yours breaks. It may also include an annual safety check and can include central heating cover as an additional extra.
Home emergency insurance on the other hand covers household misfortunes, typically insuring against the failure of your home's heating system, plumbing or drains, or home security issues.
The cover you buy, depending on its level, generally covers the cost of call-out charges, labour and materials for temporary or permanent repairs up to a maximum limit per claim.
2. Spend your money wisely
Home emergency cover however has come under scrutiny in the past for questionable sales tactics. Homeserve, one of the big players in the market, was fined £3.4m for dodgy dealings relating to its sales, marketing and complaints handling.
A major concern centred on home emergency cover is that many homeowners may be mis-sold a policy, unaware that they may already be covered.
If you're a tenant you don't need boiler cover at all. It's your landlord's responsibility to maintain your boiler and to repair it if anything goes wrong.
But if you're an homeowner and unsure where cover beings and ends, it's always a good idea to start with your home insurance.
3. Check your home insurance
Before you think about buying a policy for your boiler, check that it isn't already included under your home insurance.
In September 2015, Gocompare.com reviewed over 360 home buildings insurance policies and found that 18% provide cover for home emergencies as a standard feature. Over half of policies (54%) offer home emergency as an option, with an extra fee payable.
The level of cover varies from policy to policy, but the majority (90%) will pay out £500 to £1,000 per emergency.
4. Invest in a new boiler
It may seem callous to throw your old boiler on the scrap heap for a new model, but getting a new boiler won't just make your home more energy efficient, it could improve the value of your home too.
Depending on where you buy your new boiler from, the first few years of repairs and servicing could be included in the price.
Remember though, if a service plan isn't included, you'll have to make sure you get it done annually to avoid invalidating the warranty.
5. Self insure
Saving money in a separate account in case of an emergency is always a good idea. If you find yourself out in the cold, you can rely on your own self-preparedness and feel very smug in the process.
6. Give it some love
If you don't keep your boiler maintained and serviced all the insurance in the world could be useless. Insurance covers accidents and repairs that you can't foresee, so if you ignore pleas from your boiler you could pay through the nose.
"Boilers or heating systems problems are usually only covered if they've been inspected or serviced by a qualified person within the preceding 12 months," says Gocompare.com's Tom Lewis.

Make sure you keep your boiler ship-shape and your flues clear (oo-er) and you could save yourself a few bob too says Dan Hobbs, from boiler installer and maintenance company Heatforce.
"[Regular maintenance] can ensure that the appliance is working as efficiently as possible – a substantial saving can be made on energy costs if the appliance is maintained correctly," said Dan.
Keeping your boiler maintained isn't just about ticking boxes – it's essential: "It checks that the appliance is safe to use, ensuring the safety of the customer, their family and the property the appliance is fitted in," says Dan.
Regular maintenance checks can help spot possible issues before they occur and it becomes too late, he says: "This is beneficial as any down time of heating or hot water can be avoided with proactive work, meaning no cold winter mornings without heating or hot water."
As a freelance content marketer and copywriter, Emily has over five years of experience working with household brands & start-ups alike. She writes articles on insurance, energy, travel and personal finance.