How to save on your home insurance and get the best deal
Home insurance is crucial protection but can be expensive. We highlight the ways to still enjoy the same level of cover but at a lower price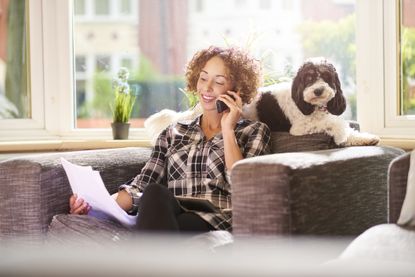 (Image credit: getty images)
Look After My Bills Newsletter
Get the best money-saving tips, tricks and deals sent straight to your inbox every week. Make sense of your money in partnership with The Money Edit.
Thank you for signing up to The Money Edit. You will receive a verification email shortly.
There was a problem. Please refresh the page and try again.
With money tight for everyone at the moment, finding ways to save money on home insurance is a good idea. We are already seeing costs rocket on things like energy bills, broadband and fuel ‒ we don't want to pay more than is necessary for our home insurance as well.
And now could be a good time to see if you can save money on your home insurance and get a better deal as prices drop to record lows.
The average contents insurance is now 11% lower compared to last year and building insurance at 7% lower. They now stand at £114 and £225 respectively, the cheapest average premiums since the Association of British Insurers started tracking prices a decade ago.
If you haven't reviewed for some time, here's how to make sure you get the best deal on your home insurance.
HOW TO COMPARE HOME INSURANCE
The best way to compare prices is to use a comparison site, like our sister site GoCompare, for example.
You can also try other comparison sites, like Confused.com or Compare the Market for quotes on your homes and building insurance.
As with all forms of insurance, the cost will likely creep up each year if you simply renew with your existing insurer. But by shopping around for a new deal each year, you can establish whether your renewal quote really is competitive or whether you'd be better off moving to a new policy elsewhere.
It is a good idea to set a reminder in your calendar so that you shop around in good time.
Ceri McMillan, home insurance expert at GoCompare, says: "To get the right level of home insurance cover at the best price for you, it's important to shop around. Policies can vary widely in price, and also in terms of the cover they provide.
"Ultimately, the most important thing is making sure your policy offers the right level of cover for you. So, read policy documents carefully before making your decision."
OTHER WAY TO SAVE MONEY ON HOME INSURANCE
As well as shopping around, you can also save money with these top tricks:
Pay for home insurance upfront
Insurers will generally give you the option of paying for your entire policy in one go, or spreading the cost over a year with monthly amounts.
The latter option can be tempting, particularly when money is tight. However, it's important to remember that this actually involves borrowing the money and then paying it off with interest on top.
The cheapest option is always to pay for the whole policy in one go.
Increase the excess
When you take out an insurance policy, you have to agree an 'excess'. This is how much you pay towards any claim. The higher you set the excess, the lower the insurance policy will cost.
However, you need to strike a balance here ‒ don't set the excess so high that you are then put off making a claim should you need to.
Make your home more secure
When an insurer is calculating your premium, they are essentially working out how likely they are to have to pay out a claim. The higher the risk, the more expensive the premium.
As a result, taking steps to make your home more secure ‒ and therefore reduce the chances of making a claim ‒ will mean that your home insurance policy is cheaper.
Build your home insurance no claims discount
As with car insurance, you may also benefit from a no claims discount on your home insurance policy if you go a certain period without making a claim.
It's a useful reminder that it's always worth thinking carefully before actually claiming on your policy. A recent claim will always bump up the cost of your premium, so it's generally a good idea to only make a claim if you really need to.
Look after your home to reduce insurance costs
Nobody looks forward to clearing out the guttering, but it's the sort of essential property maintenance that can have a big impact. Failing to do it can mean the gutters get blocked, causing damage, for example which you then need to claim against on your insurance.
Looking after your pipes is another important form of maintenance to carry out each year. Bear in mind that if an insurer doesn't think you are looking after your home properly, they may not pay out should you need to make a claim.
Get more for your money with a multi-product discount
Some insurers will cut the cost of your home insurance premium if you have other forms of cover with them. As a result when you shop around it's a good idea to check what sort of savings you could secure by getting your home insurance with the provider you already have car or life insurance with.
This can also make it easier to keep on top of your various policies, since you only have one insurer to deal with.
WHAT IS HOME INSURANCE AND THE DIFFERENT TYPES OF COVER?
Home insurance gives you financial protection should something happen to your home, such as a fire, storm damage or a burglary.
There are two types of cover you can get:
Contents insurance. This covers all the items within the property and your possessions.
Buildings insurance. This covers the property's structure, including permanent fixtures.
If you're a tenant or a leaseholder then you will likely only need to arrange contents cover, since the freeholder of the property will be responsible for sorting out the buildings cover - but you should check to make sure.
If you are the freeholder, while it's possible to get the policies separately, it may be cheapers to get them combined in a single policy from a single insurer. However, it's a good idea to source quotes for single and combined policies when comparing deals so you can make a more informed decision.
HOW MUCH HOME INSURANCE COVER DO YOU NEED?
One of the trickier elements when taking out a home insurance policy is working out just how much cover you need. Do you know how much your various possessions are worth off the top of your head? Probably not.
A simple trick is to go through each room of your house and jot down what you would expect to pay to replace each of the items you see, from sofas and curtains to laptops and beds. The amount of cover you want will have an impact on the size of your premium, so it's important to try to get it right.
Overestimating this by a significant amount could mean you're paying more, as insurers will see this as being a more expensive claim. If you don't need £40,000 worth of cover, don't add it, and you might see your price reduced.
Also look out for added features which may seem appealing, but will increase your premium size. Only opt for the extras that you may benefit from.
MAKE SURE YOUR HOME INSURANCE COVERS EXPENSIVE ITEMS
Home insurance policies will also include a single item limit. This is the most that you will be able to get to replace any one item that needs replacing.
However, that limit may not be enough to cover particularly expensive possessions, like jewellery or high-end gadgets. As a result, you may need to list these items separately on the policy to ensure they are covered. While this may increase the cost, it's better than finding you don't have sufficient cover should something happen to the item.
WHAT IS MY HOME'S REBUILD VALUE?
One of the things the insurer will ask for when arranging your buildings insurance policy is a rebuild value for your home. The idea is that if your home was badly damaged and needs to be rebuilt, the policy will pay out a sufficient amount to cover that cost.
It's important to bear in mind that the rebuild cost is not the same as the value of your home on the open market. Willcock says: "Matching the rebuild cost to the value of your home could see your price increase, as insurers will base the rebuild claim on this."
There are online calculators which can help you get an accurate estimate for what it would cost to rebuild your home, such as this one from the Building Cost Information Service and the Association of British Insurers.
Look After My Bills Newsletter
Get the best money-saving tips, tricks and deals sent straight to your inbox every week. Make sense of your money in partnership with The Money Edit.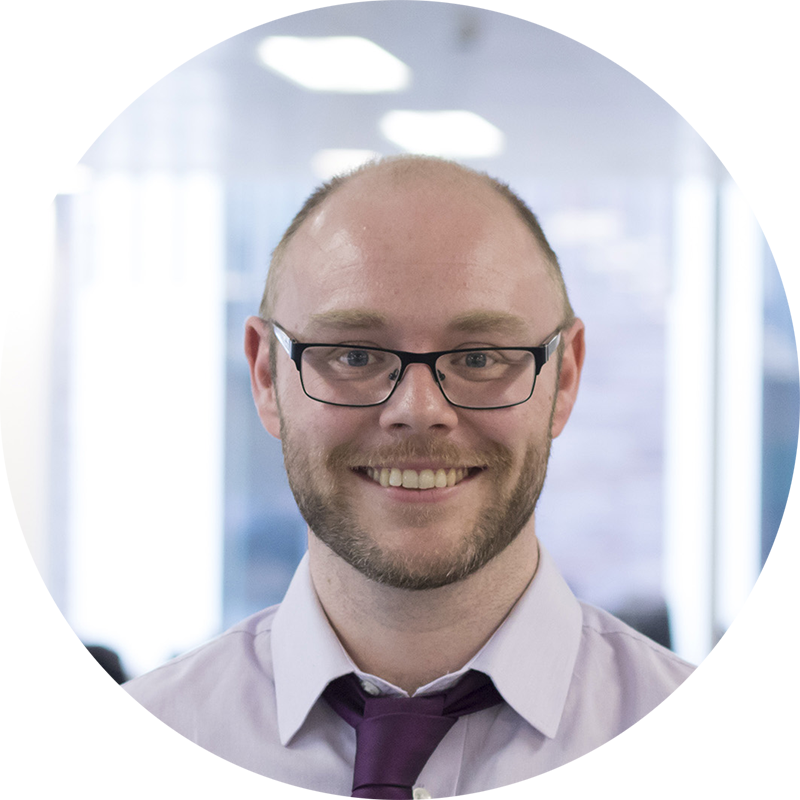 John Fitzsimons has been writing about finance since 2007, and is a former editor of Mortgage Solutions and loveMONEY. Since going freelance in 2016 he has written for publications including The Sunday Times, The Mirror, The Sun, The Daily Mail and Forbes, and is committed to helping readers make more informed decisions about their money.