How to buy insurance for your holiday home
Make sure you have adequate insurance in place for your holiday home for peace of mind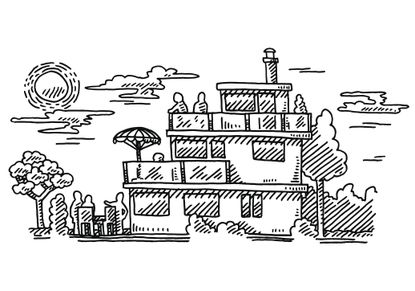 (Image credit: getty images)
Searches for seaside locations and homes in Cornwall have soared this year on Rightmove as holidaymakers toy with the idea of replacing this summer's foreign travel with a few staycations.
But with the thrill of buying a holiday home comes the responsibility of making sure it is adequately insured – particularly if you plan to let it out to paying guests. Here's our guide to what type of insurance to consider.
Do I need specialist insurance for my holiday home?
Insurers regard a holiday home as riskier than a main residence because it is more likely to be left unoccupied for long periods. Also, standard home insurance will not cover properties that are unoccupied for more than 30 or 60 days.
(MORE: Home insurance for unoccupied homes)
If you only stay occasionally, you will need holiday home insurance but if you stay there regularly, you may find second homes insurance policy works out cheaper.
If you plan to take in Airbnb guests, then read our guide to how to insure an Airbnb.
What information do I need to get a holiday home insurance quote?
You will need to specify the type of property, its size and location, how much building and contents cover you need, information on home security, and its rebuild value. The Association of British Insurers has a useful free calculator on its website to help you work this out.
For holiday lets, insurers may ask the estimated rent and whether you plan to arrange bookings online or through an agent.
What should my policy cover?
As well as buildings and contents insurance, your policy should include:
Public liability insurance. This will pay compensation if a visitor or guest injures themselves at the property.
Employer's liability cover. If you hire a cleaner and gardener, you are legally required to provide cover in case they injure themselves or are ill at work (unless they are self-employed and don't work exclusively for you).
Also consider these optional extras:
Accidental damage It will provide cover, for example, if someone breaks your window playing football or spills red wine on your white sofa.
Loss of rent/Alternative accommodation Worth considering if you rely on rental income and check whether it covers alternative accommodation for renters if your holiday home becomes uninhabitable – due to a fire, for instance.
Legal expenses If you have a dispute with neighbours or a paying guest outstays their welcome, it will cover your legal bills.
Home emergency cover This covers repairs to heating, drains and sewers, and pest infestations.
What if my holiday home is abroad?
You can buy holiday home cover from insurers in the UK for popular destinations in Europe – such as France, Spain, Portugal, and Greece – as well as some countries further afield. But it is difficult to find insurance for an area that is prone to natural disasters such as earthquakes.
Consider adding these optional extras:
Emergency travel expenses In an emergency, your insurer will pay towards return travel and alternative accommodation if your holiday home is uninhabitable
Extra contents cover Worth considering if your home has expensive equipment, such as a hot tub or solar panels.
Are there any red flags to look out for?
Many insurers won't cover malicious damage – if guests have a party and your place gets trashed, they won't pay out.
To insure against water escape, insurers may insist that you drain the water system or turn on the heating in winter to prevent burst pipes when the property is unoccupied. Others will ask you to inspect your property every 30 days.
Check that there is no limit to how many days your property can be left unoccupied.
For loss of rental income, some insurers will cover the rent for guests who have pre-booked but not for future projected income.
Some insurers won't cover large holiday homes for fear that they may be used for stag or hen parties.
Holiday home insurance won't generally cover buildings made of non-standard materials, such as thatched cottages.
You will need to check whether it is a legal requirement to provide Employers' Liability insurance if your home is overseas.
Where can I buy holiday home insurance?
As you can't get a quote on price comparison sites, you will need to approach insurance companies or brokers direct. Contact the British Insurance Brokers' Association to find a specialist broker for holiday homes, including properties overseas.
Some insurers cover UK holiday homes for you, your friends and family. These include Admiral, Aviva, and Swinton Insurance (in England, Scotland and Wales).
Others will allow holiday lets in the UK, such as:
Companies that cover the UK and abroad include: i4me (the UK and over 20 countries across Europe); Insuranceforholidayhomes.co.uk (the UK, Republic of Ireland, Spain, Portugal, France, Italy, Greece, and Southern Cyprus); Intasure (the UK and over 40 countries across Europe and beyond); and Towergate Insurance (the UK, Republic of Ireland, Spain, France, Portugal, Italy, Southern Cyprus, Greece, and Bulgaria).
Look After My Bills Newsletter
Get the best money-saving tips, tricks and deals sent straight to your inbox every week. Make sense of your money in partnership with The Money Edit.
Hannah is a freelance financial journalist. She has written on topics including consumer rights, personal finance, homes and property for magazines, newspapers and websites including DIYgarden.co.uk, Ocean Finance, Moneywise, and The Daily Telegraph. In her spare time, she grows her own veg, plays bridge and looks at ways to save money on her household bills.