How much contents insurance do I need? The complete guide to getting it right
How do you determine how much contents insurance you need? We explain everything you need to know to secure the right cover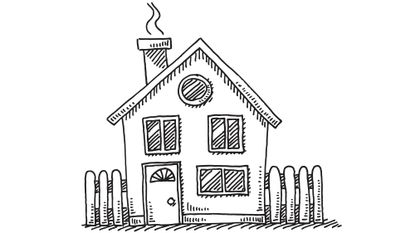 (Image credit: getty images)
Contents insurance covers almost everything you would take with you if you moved house. It includes furniture, kitchen appliances, curtains, bedding, clothes, televisions, computers, sports equipment, personal possessions, and so on.
Contents insurance protects these items against events such as theft or damage. A contents insurance policy will have a limit on how much you can claim – in total and, in some cases, per item.
Contents insurance is often referred to as 'home insurance'. Technically, it's one type of home insurance. The main other type is buildings insurance which covers the structure of your home such as the roof, walls, windows, and permanent fixtures and fittings like kitchen units and bathroom suites.
What does contents insurance cover?
Contents insurance protects your possessions against damage or loss due to:
storms and lightning
leaks and flooding
burst or frozen pipes and water damage
fire or explosion
impact from vehicles or aircraft
theft and vandalism
Why do I need contents insurance?
Could you afford to replace all your possessions if everything was destroyed in a fire or flood? If not, contents insurance would be worthwhile. Fortunately, such as catastrophic event is unlikely but smaller incidents such as losing your phone, or spilling red wine on the carpet, are a lot more common.
If you're renting, your possessions won't be covered by any insurance your landlord holds. If your rented home is burgled, you'll need your own contents insurance to be covered. If you share with flatmates, or live in a student house, you'll need contents insurance for your room from a specialist provider.
If you live in a leasehold flat, your freeholder is responsible for insuring the building, but you'll need to buy your own contents insurance.
How much contents insurance do I need?
You need sufficient contents insurance to cover the value of everything you own. To work this out, go from room to room in your home and write down how much everything is worth. Don't forget to include things like food, bedding and kitchen equipment that you would have to replace if everything was destroyed in a fire or flood.
Some insurers will ask for a list of items worth over £1,000, as well as details of laptops and bikes.
The total value of your contents is called the 'sum insured'.
Some insurers no longer ask you to specify sums insured as they provide automatic cover up to a set limit, normally £50,000. Others use a 'bedroom rated' system whereby the insurer works out the amount of contents cover needed based on the number of bedrooms you have.
A handful of insurers offer 'unlimited sum insured' where all your contents are covered without a limit.
What happens if I estimate too highly or too low? Could it invalidate my policy?
You might be tempted to underestimate the value of your belongings to reduce your insurance costs – but this can be false economy.
If your contents are under-insured, it doesn't mean that any insurance claim will be capped at that amount. Instead, insurers can use a clause called the 'average clause' that allows them to pay only a percentage of a claim if the property is underinsured.
For example, if your contents were worth £50,000 but insured for £40,000 they would be underinsured by 20%. If property worth £10,000 was damaged by a flood, your insurer could reduce the claim by 20%. This means you'd only get £8,000 from your policy, leaving a shortfall of £2,000.
Over-estimating the value of your contents could result in paying more for insurance than necessary.
What happens if I own high value items?
Most contents policies have a single item limit. This is the most the policy will pay for any individual item regardless of its value. For example, your insurer might have a single item limit of £2,000. So, if someone steals a watch worth £2,500 from your home, your insurer will only pay out £2,000.
It is important to check that these limits are enough to cover your possessions. To be covered, you might be asked to list high value items you want to be covered by your policy. If these are stolen or damaged, you might need proof of ownership or purchase (for example, photos or a receipt) to make a claim.
What is personal possessions cover?
Most people have some high value possessions they regularly take out of their home – for example, smartphones, laptops, cameras and bikes.
Contents insurance will cover these items while they are inside your home but for these devices to be covered while you are out and about you need to have 'personal possessions cover'. This is not always included as standard on contents insurance but can always be added for an extra premium.
Some policies have a separate limit as to how much they will pay out for stolen bikes. You should consider separate bike cover if you own an expensive bike.
(MORE: Do I need contents insurance or gadget insurance?)
What is accidental damage cover?
Lots of things can go wrong in your home due to actions by you, your household, or visitors. For example, you might knock over your TV, spill paint on your carpet, drill through a pipe, or break your mobile phone.
For these incidents to be covered, and your possessions repaired or replaced, you need accidental damage cover.
Accidental damage cover is sometimes included in contents insurance, but usually it's sold as an optional extra.
Where can I buy contents insurance?
Contents insurance is sold by banks, building societies and insurance firms. You can compare contents insurance quotes on a price comparison site.
Each policy will come with an excess – this is the amount you'll have to pay towards each claim. The higher the excess, the cheaper your policy will be.
If you need buildings insurance too, it can often work out cheaper to buy a combined buildings and contents policy rather than separate policies.
Look After My Bills Newsletter
Get the best money-saving tips, tricks and deals sent straight to your inbox every week. Make sense of your money in partnership with The Money Edit.
Emma Lunn is an award-winning freelance financial journalist who specialises in money and consumer affairs. She has more than 17 years' experience writing for national newspapers, trade and consumer magazines, and specialist websites. She has a particular interest in writing about property and mortgages, and enjoys explaining complex issues in an easy-to-understand way.