What does all that home insurance jargon actually mean?
Understanding your home insurance policy is essential so you know exactly what is and isn't covered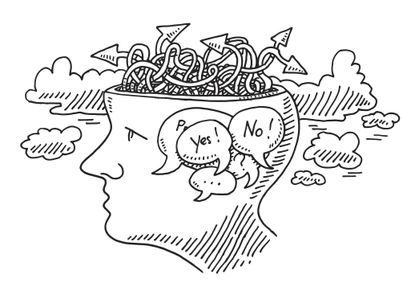 (Image credit: getty images)
Confused by the terms insurers use in their policy wording when buying home insurance? Here is a list of the most common ones you'll come across and what they mean.
Consequential loss
An indirect loss arising from an insurance claim – for example, the loss of rental income after the property insured by a landlord is destroyed by fire.
Contingency
A potential future event that is covered by your insurance policy, such as theft or flooding.
Employer's Liability Insurance
If an employee working in your home suffers a serious or fatal injury or illness, insurers will pay the costs you are legally liable for – such as legal expenses and compensation. (If they are self-employed and do not work exclusively for you, this cover may not be necessary).
Excess
The amount of money the policyholder pays towards the cost of an insurance claim.
Heave
When the ground underneath your property moves up and causes the foundations of the building to move upwards.
Insurable interest
To have an insurable interest in a property or possession means that you have a financial stake in it and if it was lost or damaged, you would suffer financially. For example, if two sisters jointly owned a holiday home, they would each have an insurable interest of 50% in the property's value.
Insurable value
The value of the insurable interest and therefore the sum that the insurer will pay if the item insured is lost or destroyed.
Landslip
The downward movement of ground on a slope, where the soil is trying to reach level ground.
New for old
The insurer will pay the cost of replacing items that have been lost, stolen, or damaged at the original price you paid for them without taking wear and tear into account.
Premium
The sum of money paid by the policyholder to buy an insurance policy.
Public Liability Insurance/Property Owner's Liability
This covers legal costs and compensation you are legally liable to pay if there is an accidental death or bodily injury to anyone visiting your property, or their belongings are accidentally damaged or lost – for example, if you are a business owner. It is sometimes referred to as property owner's liability if you are a landlord or homeowner.
Rebuild value
How much it would cost to rebuild your property – if it was destroyed by fire, for example.
Subrogation
This gives insurers the right to take over your claim and legally pursue the person responsible for their financial loss if they have paid to fix the problem and it wasn't your fault. For example, if a driver knocks down your garden wall, the insurer has the right to ask them to pay for the cost of rebuilding it.
The ground beneath your property sinks, pulling the foundations of the building with it.
Trace and access
If your home is damaged by a leak but you are unsure where the water is coming from, this insurance will cover the cost of removing and replacing any part of the building to find the source of the leak and fix it.
Wear and tear
When insurers settle your claim, they can deduct money to allow for a drop in the value of the item since you originally bought it and pay its current value.
Look After My Bills Newsletter
Get the best money-saving tips, tricks and deals sent straight to your inbox every week. Make sense of your money in partnership with The Money Edit.
Hannah is a freelance financial journalist. She has written on topics including consumer rights, personal finance, homes and property for magazines, newspapers and websites including DIYgarden.co.uk, Ocean Finance, Moneywise, and The Daily Telegraph. In her spare time, she grows her own veg, plays bridge and looks at ways to save money on her household bills.