Do I need contents or gadget insurance for my hi-tech gizmos?
Is contents insurance enough to cover your gadgets or is a specialist gadget insurance a better solution?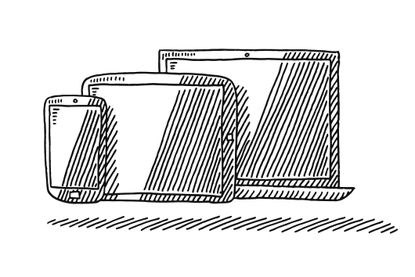 (Image credit: getty images)
Breaking up may be hard to do but breaking your beloved gadget is somewhat easier, and it can also land you painfully out of pocket if you don't have the right insurance cover.
Most of us know that the likes of home and travel insurance are a must, but the first time we think of cover for our electronic essentials is when our phone is swimming in a pub toilet or our laptop keyboard has had a nonplussed reaction to an 'all-purpose' cleaner.
When am I covered by the manufacturer's warranty?
Water damage, shattered screens and theft are the most common gadget mishaps. Most manufacturer's warranties will only cover manufacturing defects, such as hardware or software problems, and it's a common mistake to assume that a bargain gadget can be repaired or replaced just as cheaply if it's damaged through human error.
In fact, gadget damage can be a horrendously expensive mistake. In a worse-case scenario, an errant cup of tea may end up costing you more than the gadget itself. Your top-of-the-range Smartphone may have been free on a contract but a repair if it breaks can set you back several hundred pounds.
Our possessions provide rich pickings for thieves and, given the portable nature of our gadgets, we've now got more to lose too," says Matt Reid, director of specialist gadget insurance provider ProtectYourBubble. "It shouldn't be a question of whether or not to cover your gadgets, but how to do so comprehensively and cost-effectively."
What kind of insurance do I need?
There are broadly two options for keeping your gadgets safe from harm: insuring them with your home insurer under your general home contents insurance policy or taking out cover with a number of dedicated insurers such as Protect Your Bubble, Gadget Guardian, Cover My Gadget and Supercover Insurance.
Many people are wary of taking out insurance policies offered as part of an in-store sales pitch, for example, in mobile phone shops, often fearing they aren't good value for money and simply not understanding what they are paying for.
Emma Davies was offered accidental damage insurance for her iPhone 3GS after it developed a manufacturing fault and had to be replaced. She didn't want to sign up with an insurer in store but instead shopped around for the best deal and found ProtectYourBubble – to her great relief when she later dropped her phone in the bathroom and shattered the screen. She was pleased with the 'unusually lovely' customer service she received - her claim was processed the same day and she was back on the phone within 3 to 4 days.
"Specialist gadget cover has several benefits that outweigh those of covering your gadgets on home insurance – cost being the first," Matt Reid explains. "Most home insurers will require you to pay an additional premium for personal possessions cover and, if you make a claim, your premium will rise. Some insurers will offer a no-claims discount, which will obviously be affected by any claims you make."
Insurance can also be purchased at any point, unlike extended warranties, which usually have a time limit.
But is a specialised insurance service really necessary or will classic home contents cover provide just the same peace of mind? For gadgets which are mainly used around the home or office, such as laptops and computers, a contents insurance policy may represent the best value for money, particularly if you don't own many other gadgets.
But home contents insurance won't cover you for accidents outside the home, including unauthorised phone calls if your mobile is stolen.
Then there's the extra headache to consider if your home insurance policy is a joint one with a partner or housemate.
As Emma Davies explains: "I don't like relying on my home insurance for gadgets because if I had to make a claim my premiums would go up and I'd feel guilty." In response to the debate over which type of policy offers the best cover, some general insurers have come up with the ideal solution: home contents cover with a gadget policy which provides separate cover away from home, which they claim won't affect your home insurance premiums.
Tailored packages like these are designed to simplify your financial outgoings, giving you protection without the hassle of managing different policies.
Pay attention to the terms and conditions
Whichever solution you opt for, make sure you aren't caught out by terms and conditions, especially around ambiguous scenarios like a phone falling out of your pocket or bag.
John Hawley assumed he'd be covered by his gadget insurance for theft when his phone vanished from his coat pocket at a Christmas party, only to discover the insurer defined this as a loss and not a theft and refused to replace his phone like for like.
He now pays the same monthly phone bill for an inferior phone. Of course, if your phone's a no-nonsense brick and you've barely thrown away your Sony Walkman, gadget insurance might not be for you. But for early adopters, especially clumsy or forgetful ones, a good policy saves money and stress.
Your cover should reflect how and where your gadget is most often used. If it's mostly in the home, home contents insurance is probably sufficient. For mobiles and tablets, a separate gadget policy might be a good idea.
Damage to gadgets is more likely to occur on holiday – make sure your insurer offers worldwide cover.
Check the length of your cover: some insurers won't insure phones that are over a year old.
Avoid being caught out by policy limitations: Check your excess carefully, make sure your policy covers you against a wide range of scenarios, and clarify what the scenarios in the cover document actually mean. Some policies won't cover loss at all, and some won't cover you for 'theft' for example, unless you are physically mugged.
To simplify your insurance policies and claims, consider taking out an integrated policy with a home insurer which offers separate gadget cover outside the home.
Look After My Bills Newsletter
Get the best money-saving tips, tricks and deals sent straight to your inbox every week. Make sense of your money in partnership with The Money Edit.
Maxine Frances is a freelance journalist and writer, specialising in the arts and education.