Are my keys safe under a flower pot?
Leaving keys in hidden places might seem safe, but would you still be covered in the event of a break in?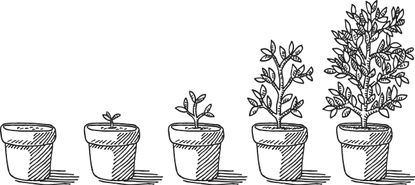 (Image credit: getty images)
Fitting fences and security lights may help to throw wannabe burglars off but doing something as simple as leaving a spare key outside could make it easy for thieves to get in.
And it could have serious consequences for your home insurance.
'Key's under the mat, love'
It's common practice to leave a key out for your kids, your cleaner or even your pet-sitter.
But putting a spare key under a door mat, in a flowerpot or even behind a loose brick is a big no-no according to the Association of British Insurers (ABI) who say that thieves know to look there first.
Giving the people you trust easy access to your home might just be opening the doors to those you wouldn't want snooping around.
What if someone does get in?
If you're robbed by someone who uses the key you've left out, you might not be covered by your home insurance.
A spokesperson from AXA told us that "most insurance companies will only pay out for items stolen from your home if they can see that someone forced or tricked their way in."
But depending on who your insurer is, your claim may be considered - even if there's no immediate pay-out.
Aviva told us that they "would not invalidate a claim automatically in these circumstances but it is not a practice we would recommend" and MORE TH>N "would assess each claim on its own individual merits."
However, you probably won't get anything at all if you've had any money nicked.
A spokesperson for Aviva explains, "Cover for money generally requires that someone has broken in using force and violence" and there'll be no signs of forced entry if someone's strolling in with the key you left out.
Your home insurance might not even cover the loss or theft of your keys if you leave them hanging around.
According to independent financial researcher - Defaqto, 15% of home buildings insurance policies don't cover theft of keys as standard and nearly a fifth don't cover loss of keys.[1]
So leaving them out might not be such a good idea, after all.
What other options are there?
A spokesperson for MORE TH>N told us that "to avoid any issues, we would recommend customers install a key-safe and check with their individual insurer to make sure they are covered."
Police approved key safes have been rigorously tested to make sure no one can get into them unless they have the code.
It can be fitted to the front of your house which makes it easy to find so you should only give the code out to the people you really trust.
What could I use instead of house keys?
You might not need house keys at all if you'd prefer to put your money towards a snazzy new smart lock.
You can buy them online from around £130 and they work through voice recognition or commands from an app.
A smart lock will also let you keep track of who's coming and going from the house as well as granting access to friends and family as well as pet-sitters and cleaners.
Bear in mind that you'll have to have your locks replaced though - you'll have to set aside some money for that too.
But hey, no more missing keys!
Any more tips?
Aviva's advice would be to "get extra keys cut if required, and leave a spare key with a trusted neighbour or friend."
But bear in mind that if your relationship turns sour, the first thing you should do is ask for your key back.
[1] Defaqto Matrix research of 425 home buildings insurance policies on 21 July, 2017
Look After My Bills Newsletter
Get the best money-saving tips, tricks and deals sent straight to your inbox every week. Make sense of your money in partnership with The Money Edit.
Alice followed her passion for the written word by completing a Masters in Creative Writing. She is now a freelance personal finance journalist.