8 ways to save money on insurance if you've been convicted of a driving offence
If you're concerned about your premiums skyrocketing after being convicted of a driving offence, these expert tips are for you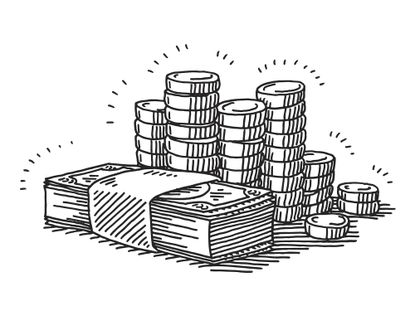 (Image credit: getty images)
Just because you've been convicted of a driving offence, it doesn't mean the cost of your insurance will go through the roof.
Following our expert tips carefully should help reduce your premiums and make driving affordable again.
(MORE: Convicted driver insurance)
1. Be honest
If you have points on your licence, tell your insurer, says Martin Smith, technical claims adviser at Aviva.
"Motor insurers require that customers make an honest presentation of such factors both when first taking out the policy and at any subsequent change or renewal.
"To lie or attempt to hide your history is deemed misrepresentation and could cause problems in the event you make a claim.
"You may not be covered for your loss, or worse, be deemed uninsured. Always disclose honestly and fully to your insurer."
If you try to hide information, your policy may be declared void – and you may find you are given yet more penalty points, and possibly prosecuted for driving an uninsured vehicle.
2. Tell insurers everything
"Most insurers will ask you to declare any driving offences committed within the past five years, along with any unspent non-driving convictions," explains Gareth Shaw, head of money at consumer group Which?
"These are likely to have some impact on your premium, and the number of insurers willing to offer you cover - though the specific effects will depend on the nature and number of offences.
"If you withhold information, you might get a cheaper premium but it's a false economy."
Your chequered driving history is very likely to be uncovered by an insurer, which will lead to an embarrassing conversation.
3. Choose a higher excess
Cover for convicted drivers will be more expensive but there are ways to help cut the cost, says Martin Smith.
"Paying a higher voluntary excess in addition to the compulsory amount may reduce your overall premium.
"Also, installing a black box telematics recorder that measures how the car is being driven can also save you money by proving you are a safer and conscientious driver."
4. Pay up front
If you can afford it, paying for your insurance in one go up front at the start of the year could help you cut the cost of cover, says consumer rights expert Scott Dixon of thegrumpygit.com.
"Pay your premium annually as monthly payments invariably cost more," he says.
There are several other things to try to help reduce premiums.
Mr Dixon advises choosing fully comprehensive cover, which is often cheaper than third party, fire and theft, despite that it seeming a bit contrary.
"Ask about limited mileage, as insurers are likely to offer a discount based on you driving fewer miles each year," he says.
"Finally, get a dashcam and tell your insurer. They may offer a discount as a result."
(MORE: How to buy car insurance if you've been convicted of a driving offence)
5. Shop around
Your insurance won't necessarily have to be really expensive, even if you existing insurer whacks up the premiums after you've been convicted of a driving offense.
Insurers know and recognise that motorists make mistakes and the car insurance market is competitive, so do shop around," says Scott Dixon.
"Different insurers will have varying terms and conditions on convictions and time limits on disclosure, which means quotes will vary."
6. Consider specialists
"Not all insurance providers cover those convicted of a driving offence," warns Scott Dixon.
If well-known insurers say they can't cover you there are several specialist insurers that may well do so.
Where can you find them?
"Price comparison sites such as GoCompare, Money Saving Expert, comparethemarket, moneysupermarket and Confused.com are good websites to find quotes," says Scott Dixon.
7. Drive carefully
The best course of action to avoid building up points – and paying the price – is to drive carefully, says Glenn Edwards, UK personal lines motor underwriting manager at Aviva.
"Abide by the law and to be upfront about any driving misdemeanours with your insurance company to avoid problems from potentially escalating."
(MORE: Are speed awareness courses worth it?)
8. Beware new drivers' danger
New drivers need to be especially wary about picking up points.
If you receive six or more penalty points within two years of passing your test your licence will be revoked, warns Glenn Edwards.
"You'll have to apply and pay for a new provisional driving licence and you take the theory and practical driving tests again, once your ban is up.
"Then any penalty points on a provisional licence that haven't expired will be carried over to your full licence when you pass your test."
Look After My Bills Newsletter
Get the best money-saving tips, tricks and deals sent straight to your inbox every week. Make sense of your money in partnership with The Money Edit.
Simon Read is a freelance personal finance journalist. He was the last personal finance editor at The Independent newspaper and now reports on finance matters for the BBC, The Evening Standard, The Daily Mirror and The Sun. He champions consumer rights and is a commentator on a range of tv and radio shows, such as Watchdog on BBC1, Sky News, Channel 5 News, Radio 5 Live, LBC and Talk Radio. He was a money expert on three series of the BBC1 TV show Right On The Money and presented a BBC Radio 4 documentary on fraud as well as battling for fair treatment from companies for two years in his Moneywise Fights For Your Rights column.