Revealed: the job titles that add £100s to car insurance - and the cheaper alternatives
Job titles that will see the biggest rise in car insurance costs in 2023 have been revealed - is your job title one of them? And how to find cheaper alternatives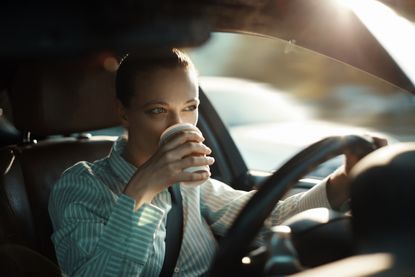 (Image credit: Getty images)
New data reveals how your job title can increase your car insurance premium- is your job title on the list and how much will your premium go up in 2023?
If you're wondering how to cut the cost of your car insurance, there are several things you can do, but your job title might be a contributing factor that you can't control.
New research by Vanarama (opens in new tab) reveals the average cost of insuring a car has increased by £94.61 in the past two years, and your profession could be to blame.
Find out if your job title is making your car insurance premium more expensive and how to keep costs low.
Job titles adding to car insurance costs
According to Vanarama (opens in new tab), these are some of the job titles that will cause the biggest rise in car insurance premiums in 2023.
Swipe to scroll horizontally
| Job Title | 2021 Premium Cost | 2023 Premium Cost | Price Increase Since 2021 | Money-saving alternatives* |
| --- | --- | --- | --- | --- |
| 1. Mechanic | £298.61 | £453.44 | +£154.83 | Motor engineer (save £200) |
| 2. Estimator | £313.75 | £448.58 | +£134.83 | Building engineer (save £7) |
| 3. Administrator | £308.44 | £440.52 | +£132.08 | Typist (save £116) |
| 4. Credit Controller | £318.16 | £448.58 | +£130.42 | Building Society Staff (save £37) |
| 5. Designer | £312.91 | £440.52 | +£127.61 | Illustrator (save £79) |
| 6. Personal Assistant | £321.87 | £448.58 | +£126.71 | Typist (save £78) |
| 7. Buyer | £319.98 | £444.01 | +£124.03 | No options |
| 8 Finance Director | £316.81 | £440.52 | +£123.71 | Finance manager (save £66) |
| 9. Developer | £324.95 | £448.58 | +£123.63 | Systems manager (save £113) |
*Alternative job titles and savings researched using the MoneySavingExpert car insurance job picker (opens in new tab)
Mechanics take the top spot, showing they will be paying £154.83 more for their car insurance premium than in 2021.
Estimators are also up there, paying an average of £134.83 more for their car insurance this year compared to 2021.
All job titles in the top 10 will see at least a £100 rise in their car insurance premium because of their job title, with developers even seeing a £123.63 rise this year compared to 2021.
Note, these rises won't be exact for every driver as it depends on your driving history.
How to cut the cost of your car insurance
If your job title is up there or you think you're paying over the odds on your premium, here are ways you can bring the price down of your car insurance.
Choose the cheapest job title find a job title that legitimately describes what you do, but brings down the cost of your premium. MoneySavingExpert has a great tool (opens in new tab) that can help you narrow down which job title is best for you.
Compare prices. If it's time for your car insurance renewal, spend some time shopping around for the best quote. You can use comparison websites like GoCompare (opens in new tab), Uswitch (opens in new tab), Compare the Market (opens in new tab), Confused.com (opens in new tab)and Money Supermarket (opens in new tab).
Think twice before buying a personalised number plate. According to Vanarama, if you're number plate looks very similar to another your car insurance premiums could rocket as there's more of a chance of a stolen number plate being put on your car. Also, opting for a personalised number plate adds to car insurance costs.
Drive sensibly. One that everyone should know- if you avoid penalty points, speeding and reckless driving, insurers will see you are a low-risk driver and as a result, will offer you a lower premium.
Reduce your mileage. Your car insurance can be cheaper if you drive less. A way to get around this is car sharing, walking where you can and even taking public transport where cheaper. For example, if you're going into central London for the weekend, driving up there, paying tolls and paying for parking will be a hefty cost compared to if you were to take a coach or train.
Let your insurer know if you work from home. If you are working from home, you're not using your car for your commute. Liz Edwards, editor-in-chief of Finder.com (opens in new tab) said: "If you used to drive to work every day but are now working from home, you might be able to lower the premium on your car insurance. Try calling your insurance company to let it know that you no longer drive to work every day, and have therefore reduced your monthly mileage."
Get more tips on how you can get cheap car insurance.
Related articles
Vaishali graduated in journalism from Leeds University. She has gained experience writing local stories around Leeds and Leicester, which includes writing for a university publication and Leicester Mercury.
She has also done some marketing and copywriting for businesses.
When she is not writing about personal finance, Vaishali likes to travel and she's a foodie.