Insider tips for buying a new car
Keep these points in mind if you plan on buying a new car - they could save you money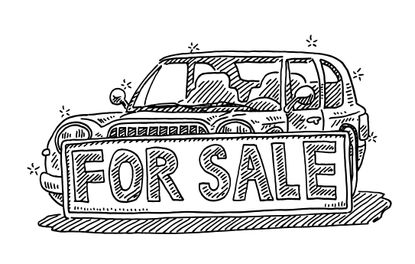 (Image credit: getty images)
If you're in the market for a new car we've compiled five insider tips to give you the confidence you need to not only walk into that showroom with your head held high, but to also help you save money.
1. Read the margins
Everyone knows that everything for sale has a profit margin within the retail price, and what you'll be expecting next is for us to tell you that every new car carries huge margins meaning potential savings of thousands.
Well, sadly, we're not, as new cars simply don't have the margins you might think. So, be realistic when negotiating the price. If you demand £2,000 off, the salesman will have to say no - not because he's playing hardball, but because he simply can't do it.
Then there'll be frustration, embarrassment and neither the dealership nor you will benefit.
Ask for £500 off, though, and you should be onto a winner – the dealer isn't going to lose your business over that.
2. Factory fresh?
On delivery day, would you be able to spot the difference between a car that was built three months ago and a car that received its final nuts and bolts three weeks ago? No, we couldn't either.
Yet people still deem ordering a 'factory build' as the best thing ever. If the dealer tells you he's found a car in group stock that's built, he's trying to help you get your car faster.
Unless you absolutely have to have it painted in that shade of green the manufacturer put in the brochure for a bet, or if you simply must have the £600 optional sat-nav that's made to look like an antique next to any modern £149 offering, consider giving it a miss.
Physical stock is your friend. It's built, it's waiting for you and it's an asset to the manufacturer, and an asset they need to sell. Factories build cars no matter what - there's no reason to offer you a discount when it's still a steel sheet.
(MORE: Best cars for older drivers)
3. A question of time
If we could show you a monthly or quarterly projection for a dealer's business, you'd probably make some sort of spluttery, panicked noise. Basically, they have to make a hell of a lot of money and brilliantly, they normally don't worry about it until the last minute.
Walk into a dealership on the last weekend (or better yet, the last day) of the month and salesmen will fall over backwards to do you a deal. Walk in at the end of a quarter, though, and you'll be treated like royalty. You will almost certainly be offered all manner of discounts, but please don't snort in derision when the salesman tells you they only apply if the car is registered that month. He's not lying.
That car you've fallen in love with becomes 'just' stock as soon as the calendar hits the 1st, and the salesman won't be in the mood to do an amazing deal, as he'll be getting a telling off from his sales manager because the dealership missed their target.
4. Mind the GAP... and the paint protection
It's no secret the dealer is going to try and sell you extras with your shiny new car, the main two being GAP (Guaranteed Asset Protection) and some kind of paint protection.
The dealer is going to want you to take these things. You'll be told how amazing they are and you'll be told you simply must have them.
Well, GAP can be quite a good thing to have, but maybe not from the dealer, because it'll be about £400 - far more expensive than it should be.
For those of you who don't know, GAP is normally a three year policy which, at its core, will return you to the amount you paid for the car in the event of a total loss by making up the 'GAP' between the invoice price and whatever the current market value is at the time the car is written off. But you don't need to pay £400 for it.
A quick internet search will turn up no shortage of reputable companies who can offer you GAP from £150 for three years of cover.
Speaking of searching on the internet, you can run a quick car insurance quote on the hop with your mobile device while you're at the dealership, so you can know how much you should by paying for your annual cover. Handy, that.
As for paint protection, well, it's normally around £300. But here's a secret: washing and waxing your car keeps it clean, not a £300 bag of 'miracle' polish that cost the dealership £50.
5. The part exchange
It's the simplest thing to overlook in the buying process because it is, after all, the car you're getting rid of. But while it may be of no further interest to you, it can still hugely useful.
The dealer will offer you what feels like £4.99 for the car you've cherished for the last five years, so why not sell it yourself? You may be in a prime position, too, as all you need to do is get more than what the dealer offers.
Try getting the dealer to appraise your car and put a value on it – there's no obligation to include your car within the deal – then, when you've scoffed at their offer, simply advertise it for around 15-20% more than the dealer's figure and wait.
Your increase on the dealer's offer may still undercut most other private sales and you'll also have more money to put towards that shiny new car.
You're in control
With these tips, you may be able to save a huge amount of money, but there is just one thing to remember, and that's the fact that you're in control all the way.
The dealer wants your business and they'll do anything to get it, but that's a good thing
Ignore the clichés and stereotypes – the dealer wants you to not only buy, but to buy when you next want a new car and to also recommend their services.
It's a buyer's paradise out there, and with these tips at hand, you're all set to grab a bargain!
Look After My Bills Newsletter
Get the best money-saving tips, tricks and deals sent straight to your inbox every week. Make sense of your money in partnership with The Money Edit.
A car aficionado, Chris writes about all things cars. Always making the most of his money, he soon figured out where to buy, how to buy and just what he could buy for not a lot of cash.