How to take a driving test in your own car
If you want to take your driving test in your own car, make sure you're aware of the rules you'll need to follow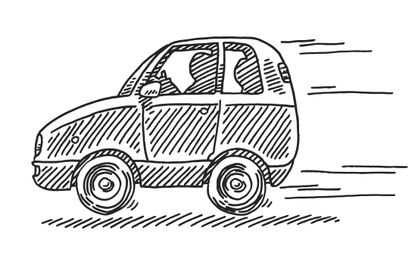 (Image credit: getty images)
Look After My Bills Newsletter
Get the best money-saving tips, tricks and deals sent straight to your inbox every week. Make sense of your money in partnership with The Money Edit.
Thank you for signing up to The Money Edit. You will receive a verification email shortly.
There was a problem. Please refresh the page and try again.
Wondering if you can take a driving test in your own car? Actually, yes - the simple fact is a lot of people just don't realise it's an option. It's perfectly legal (and relatively straightforward) as long as you follow the rules…
Why would you take a driving test in your own car?
If you're more comfortable in your own car, it makes a lot of sense.
Familiarity and comfort are key to keeping relaxed, and it can also help to prove to yourself that you can be a safe and confident driver in the car you'd ultimately end up driving about in.
Conversely, if you've had all your lessons in your instructor's car and that's what you're familiar with, it might be a bit bonkers to get in a fundamentally different vehicle on the one day when being unflustered really matters.
Consider it as an option, but really think about your reasons.
Are there any rules about the car I can use?
There are indeed.
The Driver and Vehicle Standards Agency (DVSA) stipulates that your car has to be taxed and MOT'd, and of course, you need valid insurance. That's vital. And it will check!
The car can't have any warning lights on the dash, and the tyres have to be legal - with no space-savers fitted.
Don't smoke in there before the test - it has to be a smoke-free workplace for the examiner - and you need to have four wheels, so no Reliant Robins!
The car needs to be able to do at least 62mph and, crucially, you have to cater to the examiner's needs: they'll be needing an extra interior mirror, a headrest, and a working seatbelt.
Oh, yes. Don't forget your L-plates! If you have a dash cam, it's not allowed to capture video or audio inside the car.
Can I take my test in a van?
If it's a panel van or a convertible then you'll have to agree it with the DVSA first. And make sure there's nothing loose in the cabin - you don't want to fail the test because the examiner gets brained by your Lucozade bottle.
Are there any specific cars I can't take a test in?
Interestingly, there are.
The BMW Mini convertible, Ford Ka convertible, Toyota iQ and VW Beetle convertible are all blacklisted on the grounds of poor examiner visibility.
There's also a list of cars which have been subject to manufacturer recalls for steering defects - if you have a Peugeot 108, Toyota Aygo, Citroen C1, Vauxhall Adam, Corsa D, or Toyota Yaris, you'll need to bring recall documentation to prove the car's been fixed.
Is it a good idea?
Opinion is divided on the subject. We spoke to Ian McIntosh, CEO of RED Driving School, who said: "Although it's possible, we feel on balance it's better to take the test in the car in which you learnt - in most cases, the driving school's car.
"In addition to many miles of real-world driving, you will have practised the 'operate a control while on the move' element of the test. This is where, for example, the examiner may ask you to operate the rear wiper as you drive; if you find yourself distracted trying to figure out how to operate the wiper, you could easily commit a 'serious fault' and the test would be blown. Being familiar with your vehicle is one less thing to worry about."
TV presenter Paul Cowland considered doing the test in his 1972 Beetle, way back in the mists of time.
"I was going to, but we all decided it would be much too stylish for the test centre to handle! I did one 'proper' lesson in a driving school car and used that instead."
Ultimately, it depends what you feel confident with: familiarity, comfort, safety, it's all down to your gut instinct.
Are there any downsides to using your own car?
If you've been having lessons with an instructor in their car and supplementing your learning in your own, it's possible you might have some unchecked bad habits.
Also, your car won't have dual controls (although if you're relying on that, you're not ready for a test!).
The real question is - do you trust your car? You don't want to break down during the test.
It's a personal preference thing, really. For many people, the most logical thing is to be examined in the car they've had all their lessons in.
But for others, the idea of taking a stressful test in their own car is a source of great comfort, which will lead them to be more natural and relaxed.
There's also a lot to be said for taking the test in the car that you'll actually be driving around in once you've passed. What you have to remember is that if your car doesn't meet the criteria on the day, the test will be cancelled but you'll still have to pay!
Look After My Bills Newsletter
Get the best money-saving tips, tricks and deals sent straight to your inbox every week. Make sense of your money in partnership with The Money Edit.
A freelance consumer motoring journalist, Daniel has contributed to titles such as Retro Cars, Banzai, Performance BMW, Classic Ford, Fast Car, Performance VW, Fast Ford, and various others.