How to buy insurance for your classic car
Protect your pride and joy and give yourself peace of mind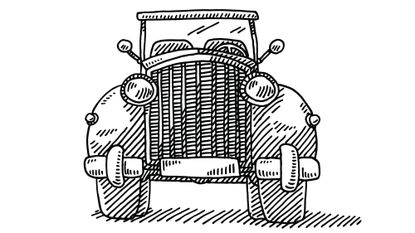 (Image credit: getty images)
It's a dream for many motorists to own a classic car and when it comes to arranging cover, the good news is that insurance is likely to be cheaper.
But you shouldn't go for the cheapest option. Instead, you should be seeking out the right cover for your cherished car.
And one word of warning: even if you keep your classic vehicle in a garage and you hardly ever drive it you'll still need to insure it, unless you register it as off-the road.
However even if you don't drive the car, you'll still want cover in case of such things as theft or damage.
(MORE: Classic car insurance)
How could my premiums be affected if I have a classic car?
The first thing to bear in mind is that a classic car doesn't needn't be decades old, it could actually be quite new.
They are effectively collectors' vehicles mainly used as a second car to be enjoyed.
For those reason premiums should be cheaper, with low mileage and more care adding up to less risk for insurers.
However the vehicle should be stored in a garage or lock-up, and the owner must usually be 25 or older.
What should a classic car owner be looking for in an insurance policy?
"Classic car insurance is designed specifically to protect classic motors from unforeseen mishaps," says Gareth Shaw, Head of Money at consumer group Which?
"It isn't suitable for a vehicle that you use frequently, and your car will have to qualify as 'classic' to be able to take out this type of policy."
HMRC defines a classic car as being at least 15 years old and worth at least £15,000.
But insurers and brokers have varying definitions.
Specialist insurer Hagerty, for instance, has five categories starting with veteran cars made before 1910.
It moves on to vintage cars (1911 and 1950), classic cars (1951 to 1979), modern classic cars (1980 to 2000) and emerging classic cars (newer than 2000).
Premiums will be partly defined by these definitions so it may be worth checking different insurers to find out if your motor falls into a cheaper category elsewhere.
What extras is it wise to include?
"Most classic car insurance policies will include several different areas as standard," points out Gareth Shaw.
The list includes agreed valuation, which is when your insurer pays out a pre-agreed sum if your car is declared a total loss.
That differs from normal policies, which will only pay you the market value of your vehicle.
Classic car insurance will usually also include salvage retention cover and laid-up cover.
The former gives you the right to buy back the remains if your car has been written off by your insurer, while laid-up cover protects vehicles that are no longer driven on the road but still require damage, fire and theft insurance.
How can I keep costs down?
Classic car insurance is cheaper than regular policies, but there are some tips that can help you get a cheaper deal, says Mr Shaw.
He suggests agreeing to an annual mileage limit, as restricting the number of times you drive your car lowers the risk of you getting into an accident.
He also says it's worth investing in additional security, like an alarm or tracking device, as it can help you cut the cost of your policy.
You could also consider joining a classic car club which, for a fee, often offers discounted insurance as well as other benefits.
What factors could cause prices to skyrocket?
If you modify your car then that could push up the cost of premiums to reflect its increased value.
Don't be tempted not to tell your insurer about modifications as when you claim it could invalidate your cover.
Frankly if your car is an old classic, then they will expect there to be work done to keep the car in decent condition.
The value of the car will determine the premiums so if you do improve it and increase its value, you'll surely want to increase the agreed valuation to give you peace of mind.
Anything else I need to know about insuring a classic car?
If you ever think about taking your classic car around a track, you will need to check that your policy covers that.
It could cost a little more for cover, but you may well think it's worth it to have the joy of opening up the throttle round a circuit.
Look After My Bills Newsletter
Get the best money-saving tips, tricks and deals sent straight to your inbox every week. Make sense of your money in partnership with The Money Edit.
Simon Read is a freelance personal finance journalist. He was the last personal finance editor at The Independent newspaper and now reports on finance matters for the BBC, The Evening Standard, The Daily Mirror and The Sun. He champions consumer rights and is a commentator on a range of tv and radio shows, such as Watchdog on BBC1, Sky News, Channel 5 News, Radio 5 Live, LBC and Talk Radio. He was a money expert on three series of the BBC1 TV show Right On The Money and presented a BBC Radio 4 documentary on fraud as well as battling for fair treatment from companies for two years in his Moneywise Fights For Your Rights column.